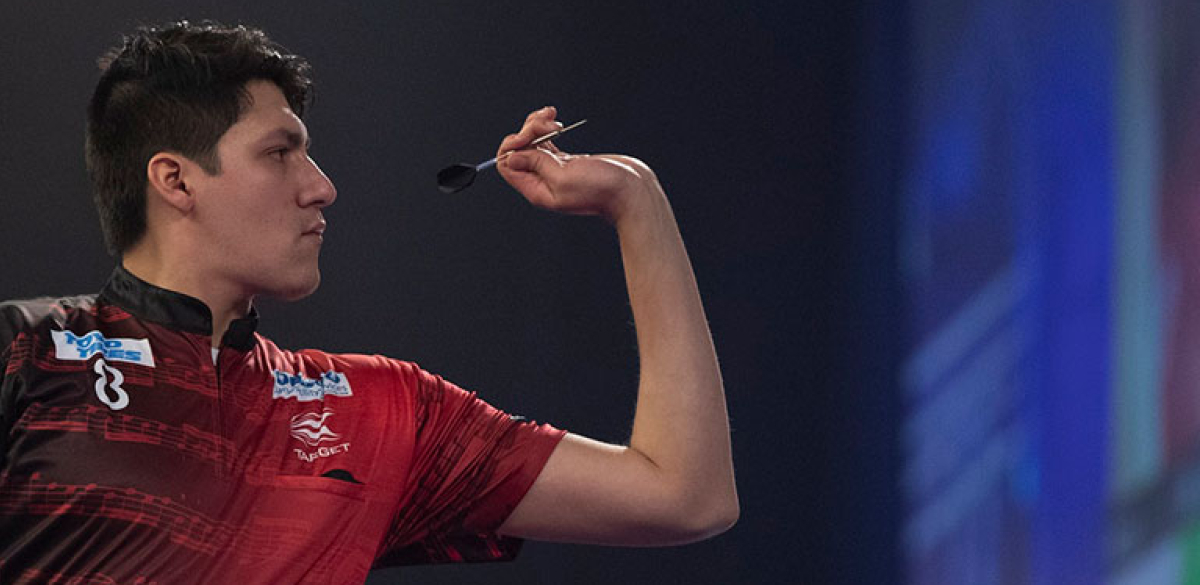 Danny Lauby has booked his place in the 2021/22 William Hill World Darts Championship following the conclusion of the 2021 Championship Darts Corporation's US Tour.
Lauby finished top of the CDC US Tour Final Standings, securing him a return to Alexandra Palace where he made his debut in December 2020, narrowly losing 3-2 to Ryan Searle.
Lauby's two event victories and runner-up place across the opening three events were enough to keep him top on 60 points ahead of Leonard Gates who finished second with 54.
Last weekend saw US Tour Events Four to Six take place in Philadelphia as Adam Sevada, Seth Steffano and Kevin Luke picked up a title each.
Subsequently, the trio all finished in the top eight qualifying places for the 2021 CDC Continental Cup, taking place on November 20 in New York City.
Veteran Gary Mawson, US World Cup representative Chuck Puleo and Dutch-American Jules van Dongen also secured top eight finishes.
All match results and statistics from Events Four to Six can be viewed through DartConnect.
2021 CDC US Tour
Final Standings
1. Danny Lauby (60 points)
2. Leonard Gates (54)
3. Gary Mawson (38)
4. Chuck Puelo (35)
5. Seth Steffano (32)
6. Kevin Luke (31)
7. Jules van Dongen (30)
8. Adam Sevada (26)
-------------------------------------
9. Jeremiah Miller (24)
10. Alex Spellman (23)
11. Nick Linberg (23)
12. Darin Young (23)
2021 CDC US Tour
Event Four
Semi-Finals
Stephen Phillips 6-3 Gary Mawson
Adam Sevada 6-2 Gary French

Final
Adam Sevada 6-4 Stephen Phillips
Event Five
Semi-Finals
Jules van Dongen 6-5 Leonard Gates
Seth Steffano 6-3 Chuck Puleo

Final
Seth Steffano 6-4 Jules van Dongen

Event Six
Semi-Finals
Kevin Luke 6-5 Jeremiah Miller
Jules van Dongen 6-2 Chuck Puleo
Final
Kevin Luke 6-3 Jules van Dongen
The CDC Canadian Tour will conclude next month, with Events Four to Six played across October 22-24 in Cambridge, Ontario.