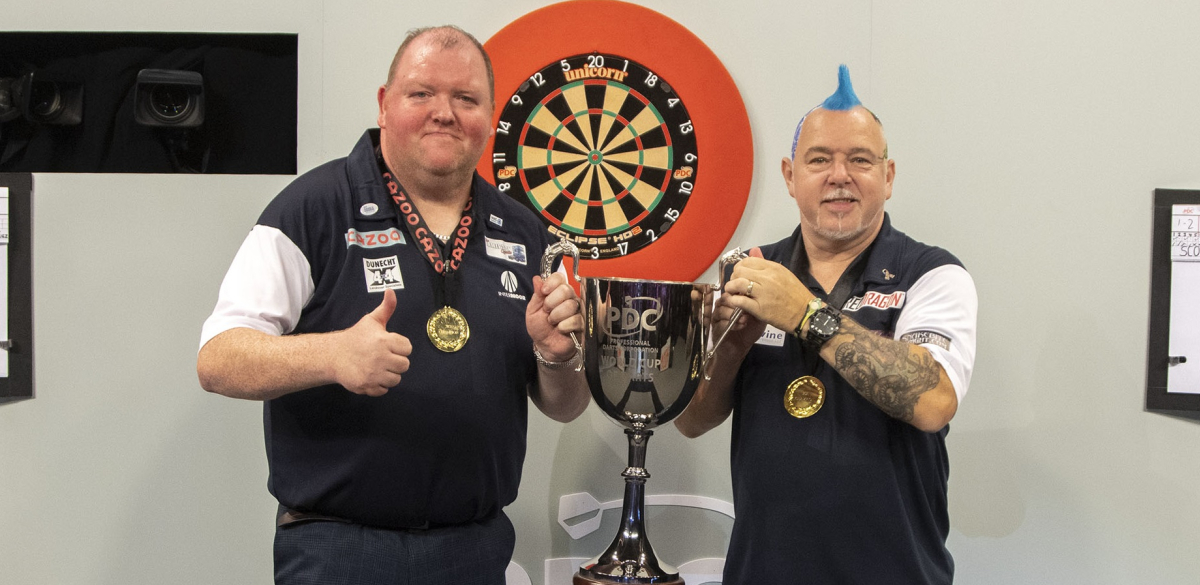 Peter Wright and John Henderson have received a message of congratulations from the Scottish Parliament following their Cazoo World Cup of Darts triumph.
The duo teamed up to secure Scotland's second success in three years at the PDC's World Cup recently, defeating Austria in the final in Jena.
Whilst Wright had been a part of their 2019 title-winning team, alongside Gary Anderson, Henderson was celebrating his first PDC title following the greatest weekend of his career.
Henderson received a heroes' welcome on his return to Huntly, which saw well-wishers line the streets as he drove back home last week.
The pair have now received a congratulatory letter from Ms Maree Todd, the Minister for Public Health, Women's Health and Sport.
In the letter, Ms Todd said: "I am writing to offer you my warmest congratulations in recognition of your fantastic performance in winning the World Cup of Darts for Scotland.
"Well done on your win over Austria in the final, especially coming back to win from being three nil down in the doubles!
"It's clear from your emotion and passion throughout the tournament how much it meant to you both representing and winning the World Cup for your country. You should be rightly proud of your achievement.
"Congratulations again and I look forward to following both your careers in many more competitions to come."
Henderson also received congratulations on social media from golfer Paul Lawrie and footballer John Hartson following the victory.
Both Wright and Henderson will be competing this weekend in the Gibraltar Darts Trophy, which begins at the Europa Sports Park on Friday.
The Gibraltar Darts Trophy will be broadcast in PDCTV from September 24-26, alongside coverage of the PDC Women's Series on September 25-26. Subscription options will include Event Pass and Day Pass options, plus Annual and Monthly Subscriptions.