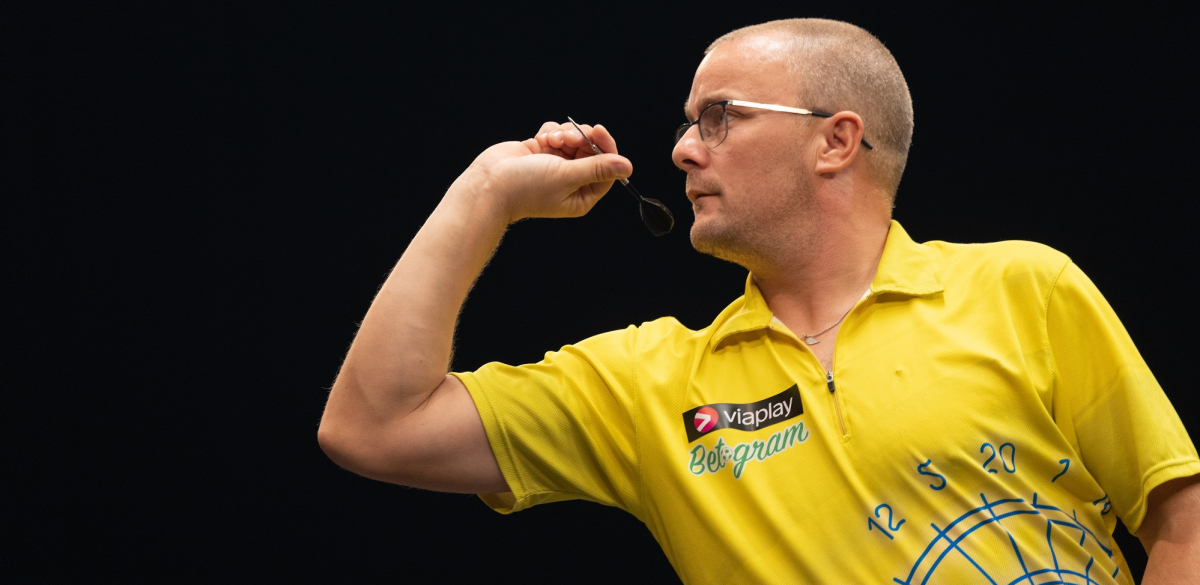 Johan Engström secured a qualification hat-trick, while Daniel Larsson, Dennis Nilsson and Niels Heinsøe also won through last weekend's PDC Nordic & Baltic European Tour Qualifiers.
Six qualifying events took place from Friday to Sunday at the Apple Hotel, Gothenberg, Sweden with players from the Nordic and Baltic region looking to book places in European Tour events 4-9 inclusive.
Sweden's Engström secured his place at the Austrain Darts Open (ET4), European Darts Grand Prix (ET7) and European Darts Matchplay (ET9).
Fellow-Swedes Larsson and Nilsson won qualifiers for the Dutch Darts Championship (ET8) and European Darts Open (ET5) respectively, while Denmark's Niels Heinsøe will be heading to Prague for the Czech Darts Open (ET6).
The next PDC Nordic & Baltic events will take place from June 3-5 in Finland, as two European Tour Qualifiers and two ProTour events take place.
Click here to view all results and stats from last weekend's events in DartConnect.
Friday February 18
PDC Nordic & Baltic ET4 Qualifier
Semi-Finals
Johan Engstöm 6-4 Dennis Nilsson
Daniel Larsson 6-3 Tom Veje
Final
Johan Engstöm 6-4 Daniel Larsson
PDC Nordic & Baltic ET5 Qualifier
Semi-Finals
Dennis Nilsson 6-5 Andreas Toft Jørgensen
Daniel Larsson 6-4 Andreas Harrysson
Final
Dennis Nilsson 6-0 Daniel Larsson
Saturday February 19
PDC Nordic & Baltic ET6 Qualifier
Semi-Finals
Andreas Toft Jørgensen 6-4 Dennis Nilsson
Niels Heinsøe 6-2 Mindaugas Barauskas
Final
Niels Heinsøe 6-4 Andreas Toft Jørgensen
PDC Nordic & Baltic ET7 Qualifier
Semi-Finals
Johan Engström 6-3 Andreas Toft Jørgensen
Simon Bak 6-2 Dennis Nilsson
Final
Johan Engström 6-3 Simon Bak
Sunday February 20
PDC Nordic & Baltic ET8 Qualifier
Semi-Finals
Daniel Larsson 6-2 Tom Veje
Andreas Toft Jørgensen 6-1 Dennis Nilsson
Final
Daniel Larsson 6-5 Andreas Toft Jørgensen
PDC Nordic & Baltic ET9 Qualifier
Semi-Finals
Johan Engström 6-4 Marko Kantele
Daniel Larsson 6-0 Mindaugas Barauskas
Final
Johan Engström 6-5 Daniel Larsson