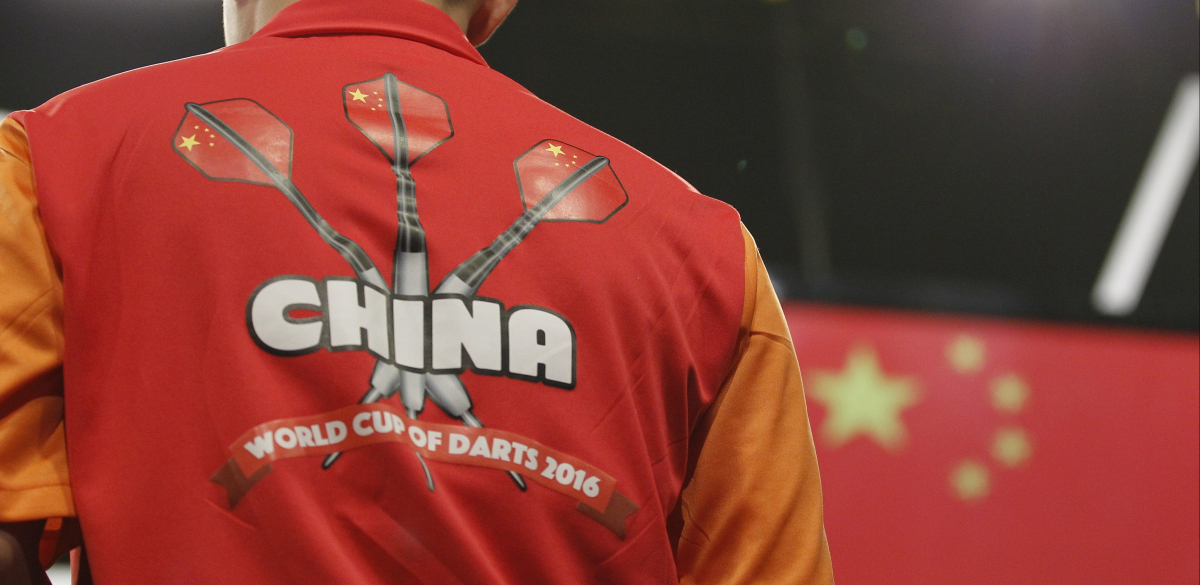 A new format for the PDC China Premier League will be introduced from July, and will determine the qualifier for the 2022/23 Cazoo World Darts Championship.
The latest edition PDC China Premier League is currently being staged, with further league nights on March 8, March 15 and April 12 to be followed on April 26 by the Play-Offs.
However, the format will be amended for the next staging of the event, to begin in July, with nine players to be involved.
Seven players will be selected from the China Tour Order of Merit, with two players coming from the China Series-A League First Round.
Nine league nights will be held from July, featuring an eight player knockout mirroring the Cazoo Premier League event.
Each league night features a US$100 bonus to the winner plus ranking points to form the league table from which the top four players will progress to the Play-Offs in October.
The eventual champion will then receive US$1,500 prize money and a place in the Cazoo World Darts Championship.
The PDC China Premier League will continue to be broadcast worldwide through PDCTV for all subscribers.
League Nights
Winner - 5pts + US$100 bonus
Runner-Up - 3pts
Semi-Finalists - 2pts
Prize Fund
Winner - US$1,500
Runner-Up - US$800
Semi-Finalists US$400 each
Places 5-9 - US$200 each
Night Winner Bonus US$100 per night
Total - US$5,000