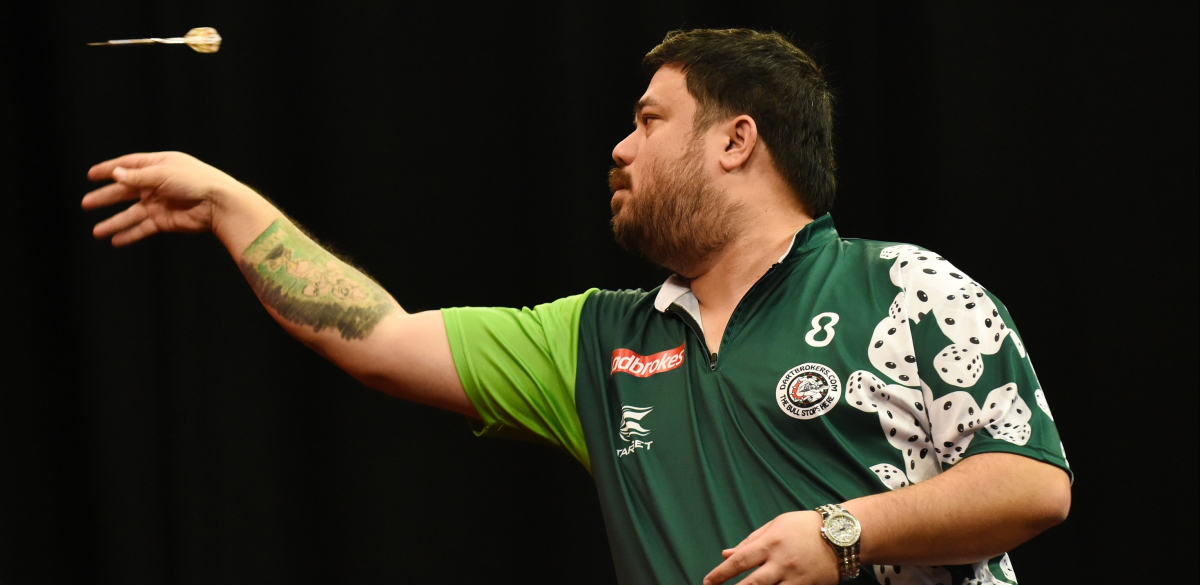 Danny Baggish, Matt Campbell and Leonard Gates each won a title on the opening weekend of the Championship Darts Corporation season.
The first three CDC events of the year were played in Brownsville, Indiana, with North America's top stars in action.
Saturday saw the opening two events take place, with Canada's Campbell defeating Baggish 7-4 in a high-quality final with both players averaging in the high-nineties.
The Event Two final was of a similar standard, with Gates overcoming Chuck Puleo 7-5.
Sunday's final event of the weekend saw Baggish go one better, defeating Gates 7-5 in the Event Three final.
Danny Lauby, David Cameron, Leonard Gates and Doug Boehm qualified for the Bet365 US Darts Masters and North American Darts Championship in New York through the CDC Qualifiers on Friday.
View detailed stats from all matches through DartConnect.
2022 CDC Tour
Event One (Galaxy Grand Prix)
Quarter-Finals
Matt Campbell 6-1 Keith Way
Jacob Taylor 6-4 Chuck Puleo
Danny Baggish 6-1 Jim Widmayer
Jeff Springer 6-3 Alex Spellman
Semi-Finals
Matt Campbell 7-5 Jacob Taylor
Danny Baggish 7-3 Jeff Springer
Final
Matt Campbell 7-4 Danny Baggish
Event Two (CDC Indianapolis 501)
Quarter-Finals
Joey Lynaugh 6-5 Danny Baggish
Chuck Puleo 6-4 Jim Widmayer
Leonard Gates 6-4 David Cameron
John Norman Jr 6-5 Danny Lauby
Semi-Finals
Chuck Puleo 7-3 Joey Lynaugh
Leonard Gates 7-6 John Norman Jr
Final
Leonard Gates 7-5 Chuck Puleo
Event Three
Quarter-Finals
Leonard Gates 6-1 Robbie Phillips
John Norman Jr 6-4 Joey Lynaugh
Chuck Puleo 6-4 Jeff Springer
Danny Baggish 6-0 Kevin Luke
Semi-Finals
Danny Baggish 7-3 Chuck Puleo
Leonard Gates 7-4 John Norman Jr
Final
Danny Baggish 7-5 Leonard Gates