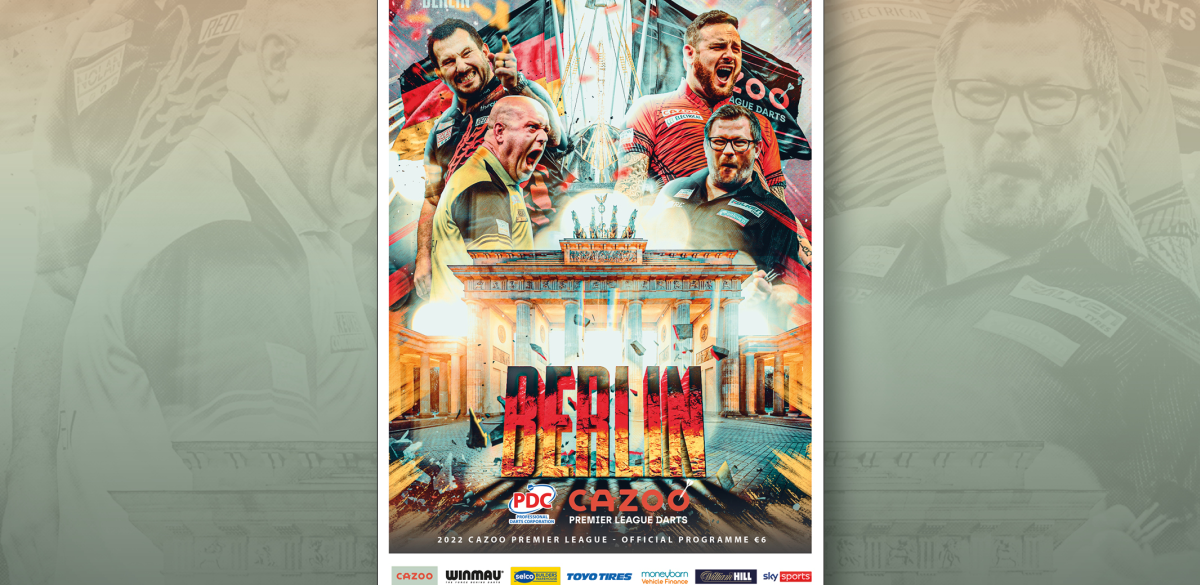 Fans can still purchase the official Cazoo Premier League programme - with the Play-Offs edition now available.
Each night of the 2022 Premier League season has seen a venue-specific programme available for fans, featuring a dedicated cover along with latest fixtures & results.
The season's final edition, for the Play-Offs in Berlin on Monday night, can be purchased now via Curtis Sport.
Fans can also purchase previous PDC event programmes, including other 2022 Premier League editions which include a special collector's card per night.
Click here to visit the Curtis Sport website.
Please note: The Cazoo Premier League Play-Offs programme will not be available at the venue in Berlin. Fans requiring international shipping from the UK can see the Curtis Sport website for further information.