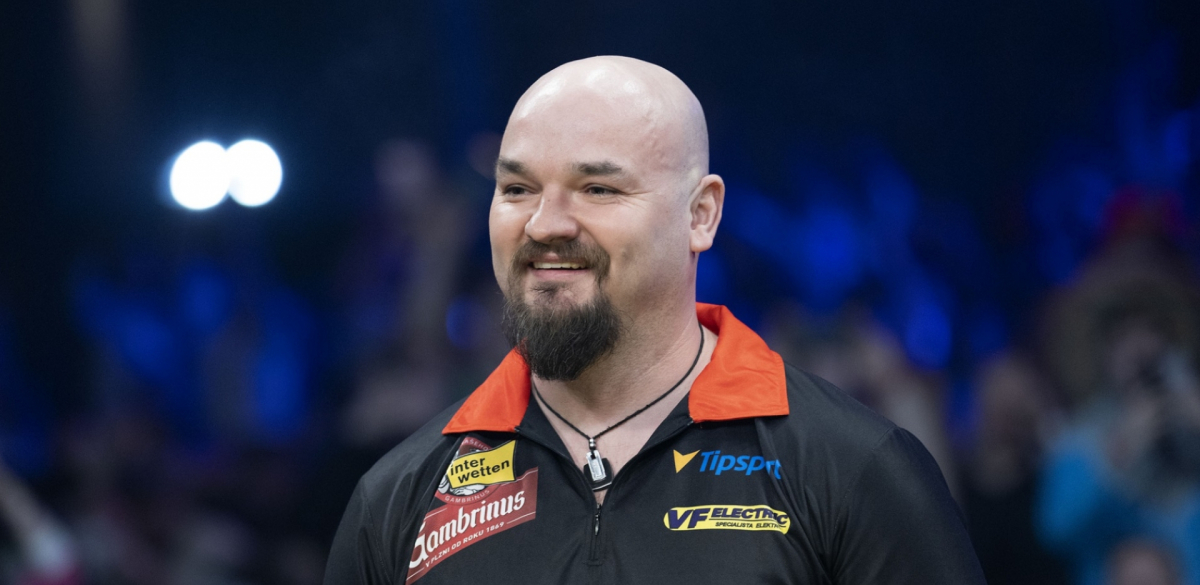 Karel Sedlacek completed a remarkable European Tour qualification clean sweep in Prague last weekend.
Sedlacek, who represented Czech Republic at the Cazoo World Cup of Darts earlier this month, prevailed in all four East Europe qualifiers held at Prague's Klub Ajeto on June 25-26.
The 43-year-old dropped just three legs in his opening three matches in the ET10 qualifier, before edging out UK Open quarter-finalist Sebastian Bialecki to claim his spot in September's Hungarian Darts Trophy.
Sedlacek repeated the feat on Saturday afternoon, recording a 5-3 victory over the Polish teenager to qualify for the Interwetten German Darts Open, which takes place from September 9-11 in Jena.
The two-time World Championship qualifier continued his dominance on Sunday, whitewashing Juraj Vindiš to confirm his place at the Belgian Darts Open from September 23-25.
Sedlacek then capped off a stunning weekend by overcoming his compatriot Vitezslav Sedlak to clinch qualification for October's Gibraltar Darts Trophy, the final European Tour event of 2022.
The Czech star has now come through ten of this year's 13 East Europe qualifiers, which puts him in the provisional qualification places for October's Cazoo European Championship in Dortmund.
East Europe Qualifiers, June 25
Klub Ajeto, Smeralova 130/5 Prague
ETQ10 Final - Hungarian Darts Trophy
Karel Sedlacek 5-4 Sebastian Bialecki
ETQ11 Final - Interwetten German Darts Open
Karel Sedlacek 5-3 Sebastian Bialecki
June 26
ETQ12 Final - Belgian Darts Open
Karel Sedlacek 5-0 Juraj Vindiš
ETQ13 Final - Gibraltar Darts Trophy
Karel Sedlacek 5-2 Vitezslav Sedlak