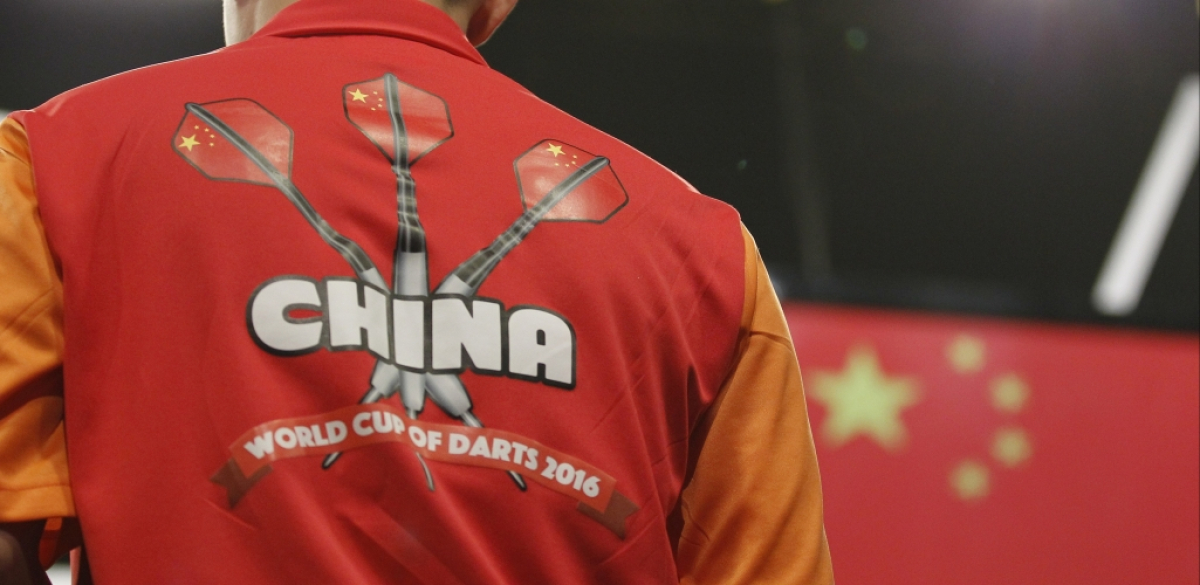 Xicheng Han clinched his first night victory in this year's PDC China Premier League on Tuesday, battling past Chengan Liu in a last-leg shoot-out to claim the Night Four spoils.
Han was featuring in his third straight final in the revamped format, but having succumbed to Xiaochen Zong in successive finals, he came through a dramatic contest to scoop the US$100 prize.
The nine-player tournament sees eight players competing per night in knockout quarter-finals, semi-finals and a final, and Han capitalised on Zong's absence to cement second spot in the table.
Han fired in a magnificent 10-darter to complete a 5-2 win over Yin Deng in the quarter-finals, before sealing his place in the Night Four final with a whitewash win over Weihong Li.
This set up a showdown against two-time World Championship qualifier Liu, who registered emphatic 5-1 victories against Zhiwei Lin and Lihao Wen to reach his second final of the campaign.
Han raced into a 4-1 lead in Tuesday's showpiece, only for Liu to reel off three consecutive legs and force a decider, following up a 13-dart break with a 117 finish in leg eight.
However, having opened the decider with visits of 180 and 140, Liu was unable to complete the comeback, squandering five match darts before Han pinned double 10 to prevail in a nervy conclusion.
The PDC China Premier League returns for Night Five on July 26, and the action will be broadcast through PDCTV for all subscribers worldwide, with play commencing at 1900 CST (1200 BST) on each day.
Each league night feature a US$100 bonus for the winner, plus ranking points to form the league table, and the top four players will qualify for the Play-Offs on September 18, following the nine nights of league action.
The eventual champion will receive US$1,500 prize money and a place in the 2022/23 Cazoo World Darts Championship in December.
PDC China Premier League
Night Four
Tuesday July 12
Quarter-Finals
Chengan Liu 5-1 Zhiwei Lin
Lihao Wen 5-4 Wenge Xie
Weihong Li 5-4 Bin Zheng
Xicheng Han 5-2 Yin Deng
Semi-Finals
Chengan Liu 5-1 Lihao Wen
Xicheng Han 5-0 Weihong Li
Final
Xicheng Han 5-4 Chengan Liu
PDC China Premier League
Event Dates
July 26 - Night Five
August 2 - Night Six
August 16 - Night Seven
August 23 - Night Eight
September 6 - Night Nine
September 18 - Play-Offs (semi-finals & final)
Format
League Nights - best of nine legs
Play-Offs - semi-finals best of 19 legs, final best of 21 legs
Competitors
Yin Deng
Xicheng Han
Weihong Li
Zhiwei Lin
Chengan Liu
Lihao Wen
Wenge Xie
Bin Zheng
Xiaochen Zong