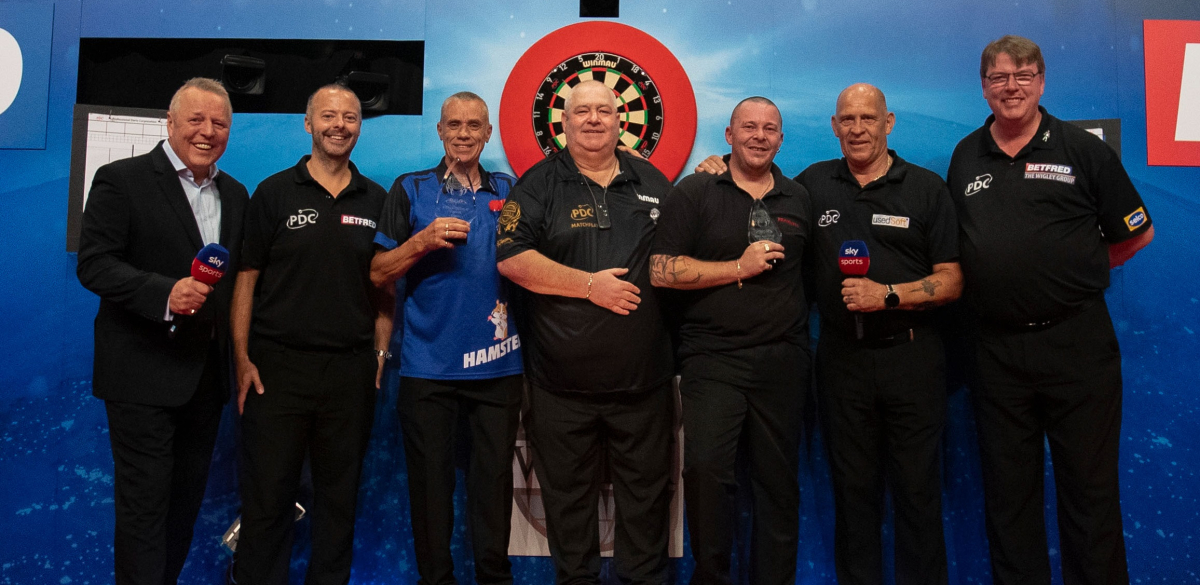 Debbie McBride, Paul Hampton and Jordon Sheppard all tasted victory on the Winter Gardens stage in the WDDA World Matchplay finals in Blackpool this week.
The World Disability Darts Association held the finals of their new World Matchplay events on stage in Blackpool as part of the pre-event build-up at the Betfred World Matchplay.
McBride was a 2-0 winner against Avril Murphy Patrick in Monday's Ladies final to begin three days of action.
Hampton then defeated Davie Patterson 2-1 in Tuesday's final in the Classic division, before Sheppard was a 2-1 winner in a tight Compris final against Rab Sutherland.
Sutherland was left to rue missed doubles - at the bull and tops respectively - in the two legs he lost against Sheppard.
McBride and Sheppard also returned to the Winter Gardens stage to be part of Betfred's Nine-Dart Challenge charity activity, with the title sponsors of the main event in Blackpool donating £1 per point scored to Macmillan Cancer Support.
Victory for Hampton, meanwhile, was doubly sweet as he emulated friend Glen Durrant in gracing the Winter Gardens stage.
Hampton had watched Durrant in Blackpool during his run to the 2019 World Matchplay semi-finals, and admitted that his win was "a dream come true".
See a full feature from the WDDA finals in August's episode of The Darts Show.
Monday July 18
WDDA World Matchplay Ladies Final
Debbie McBride 2-0 Avril Murphy Patrick
Tuesday July 19
WDDA World Matchplay Classic Final
Paul Hampton 2-1 Davie Patterson
Wednesday July 20
WDDA World Matchplay Compris Final
Jordon Sheppard 2-1 Robert Sutherland