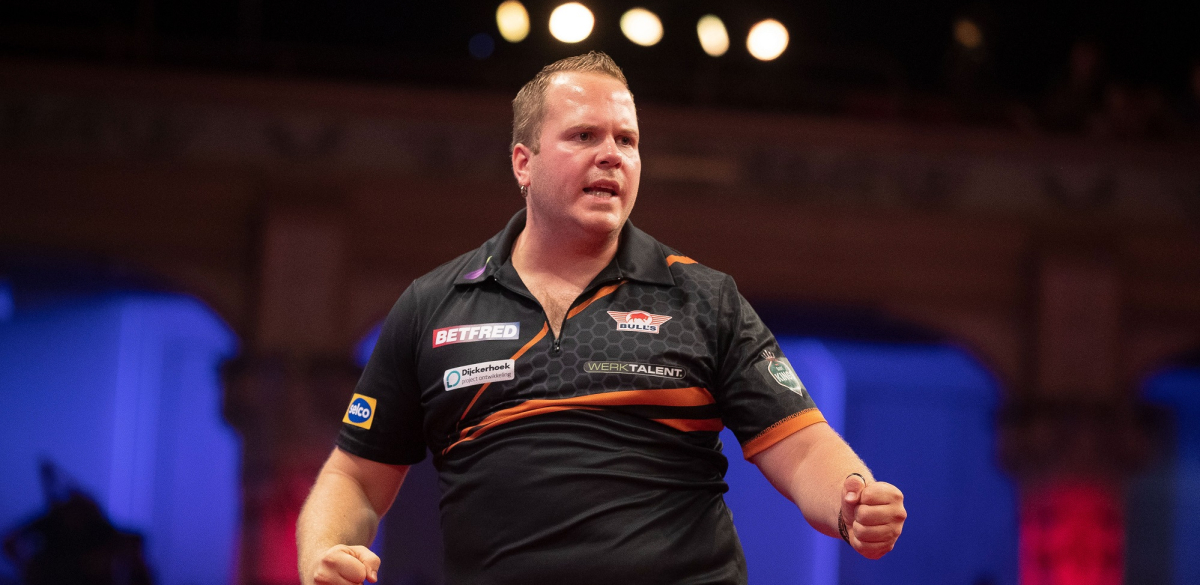 PDC Stats Analyst Christopher Kempf lists the top 30 players in PDC darts by their last 200 legs played...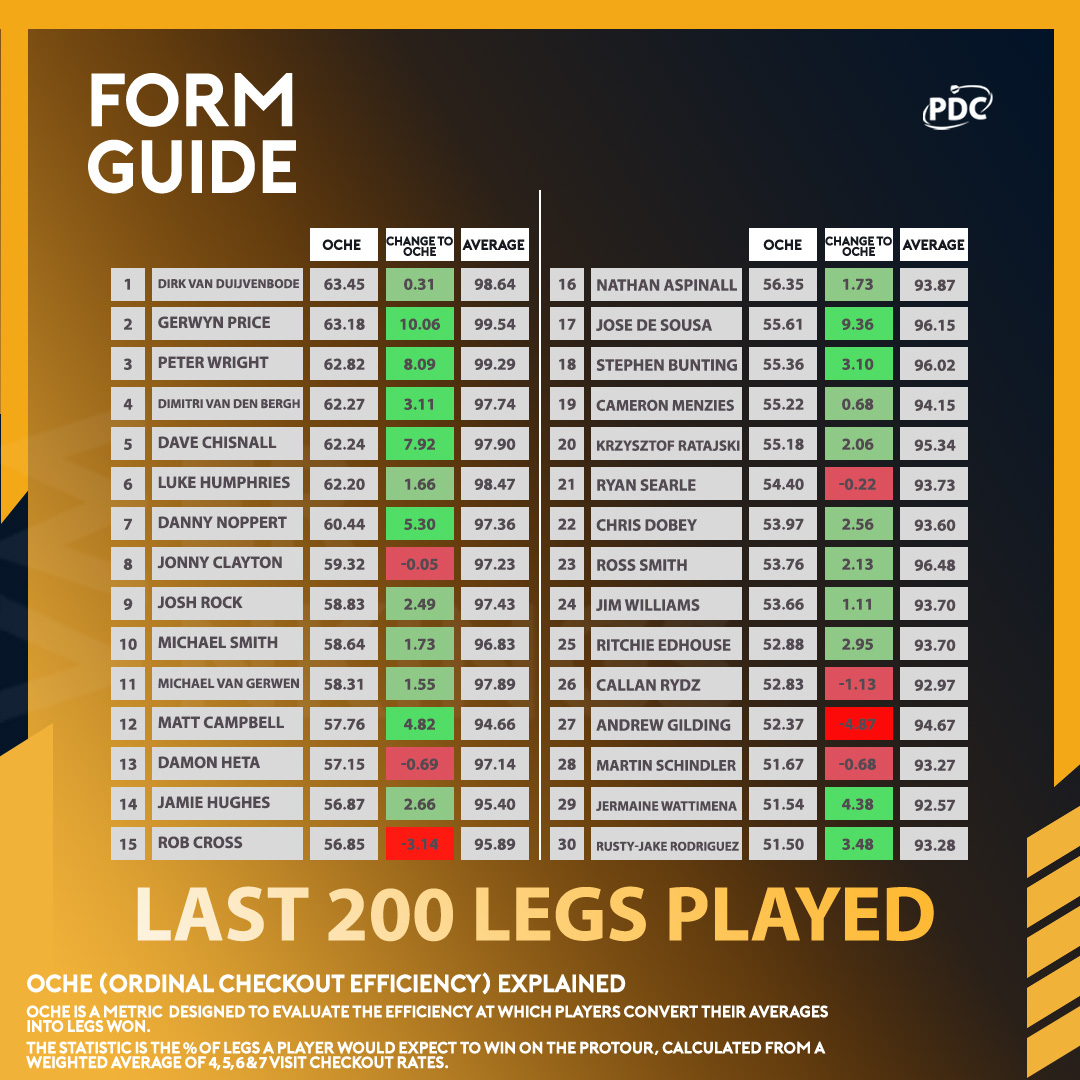 #1 Averages - Gerwyn Price
#1 OChE - Dirk van Duijvenbode
#1 Doubles - Dimitri Van den Bergh
#1 171-180 - Damon Heta
#1 99, 101+ Checkout - Luke Humphries
Keegan Brown's Players Championship 23 success is a testament to the fact that even a player in the bottom half of Tour Card Holders (in terms of averages) cannot be ruled out of contention for a ProTour crown. 
Timing and efficiency of scoring are more important than raw power. Even after winning his second career title, Brown is ranked 72nd out of 128 players for his averages over the past 200 legs, but his ranking of 48 in terms of OChE gives him the greatest efficiency rating relative to his average.
There are also 22 players with a higher average than Brown who nonetheless win legs in 15 darts or fewer at a lower rate than the Isle of Wight star.
Despite losing to Michael van Gerwen in the World Matchplay final, Gerwyn Price's 99.54 average allows him to cling on to a narrow lead over Peter Wright for the PDC's highest average for a third consecutive month.
Prior to his superb week in Blackpool, Price had endured a rather desolate spring, winning no titles and skipping many ProTour events.
However, he was rejuvenated in Blackpool. His OChE rating climbed more than 10 points through the end of July, and he would now expect to win 63% of his legs against ProTour opponents.
Dirk van Duijvenbode and Dimitri Van den Bergh impressed with their World Matchplay performances and continue to maintain their high positions in the form rankings.
They are ranked first and fourth in leg-winning efficiency – both would expect to win five out of eight legs.
Furthermore, Van den Bergh has taken over the mantle of number one finisher in the PDC from Ryan Searle and Damon Heta with his 45.2% checkout percentage on all doubles. 
Van Duijvenbode ranks sixth, less than two points behind, although both players are more accurate on the outer ring than both World Matchplay finalists.
Players Championship 24 winner Rob Cross, meanwhile, ranks third in that department, after needing only 92 darts to hit 45 doubles in his triumphant campaign last Friday.
Danny Baggish's last 16 run in Barnsley and subsequent qualification for the World Series Finals took many by surprise, if only because of his underwhelming statistics before the weekend.
Baggish is now in the top quartile of doubles accuracy among Tour Card Holders, which has helped him clean up 13 ton-plus scores in one visit over 200 legs.
As an unseeded player, Baggish has still managed to win 46% of his legs against many seeded players. 
The increase of 8.63 points in OChE and 3.25 points in averages make him one of the summer's most improved players, and he has now surpassed fellow American Jules van Dongen for his scoring and checkouts.
Follow Christopher on Twitter @ochepedia