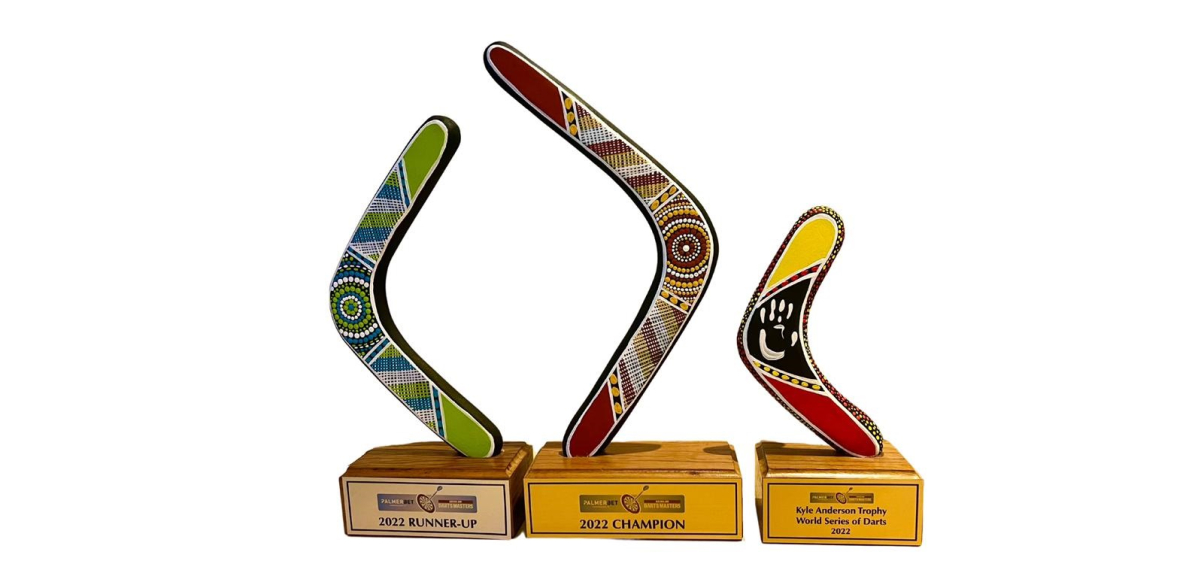 The late Kyle Anderson will be remembered throughout August's World Series of Darts events with the creation of the Kyle Anderson Memorial Trophy.
Anderson had been a World Series winner at the 2017 Auckland Darts Masters and was a popular figure on the PDC circuit, but passed away last August at home in Australia.
The PalmerBet Queensland Darts Masters this weekend marks the PDC's first visit to Australia since Anderson passed away, and will be followed in an August treble-header by further events in Wollongong and Hamilton.
The specially-commissioned Kyle Anderson Memorial Trophy will be presented to the Oceanic player judged to have produced the best performance in the three World Series events this month.
The boomerang-shaped trophy - commissioned by Ron Robinson with the base design by Uncle Greg Savin and artwork painted by Uncle Tom Croft - recognises Anderson's Aboriginal heritage, and also features his own palm print.
The winner and runner-up of the World Series of Darts events in Townsville this weekend and Wollongong on August 19-20 will also receive specially-created boomerang-shaped trophies.
"We wanted to work with the PDC to pay tribute to Kyle at this year's World Series events and these trophies are a fitting way for us to remember him," said DartPlayers Australia chief executive Rob Denny.
"The boomerangs represent the people coming together and gathering at a meeting place to celebrate, while the oak base colours represent our land and the Torres Strait Islanders and Aboriginal people.
"The Kyle Anderson Memorial Trophy itself represents the deeper connection and pride he had for his culture and country, and incorporates the personal touch of his handprint."
The PalmerBet Queensland Darts Masters will be held on August 12-13 at the Townsville Entertainment & Convention Centre. Click here for tickets.