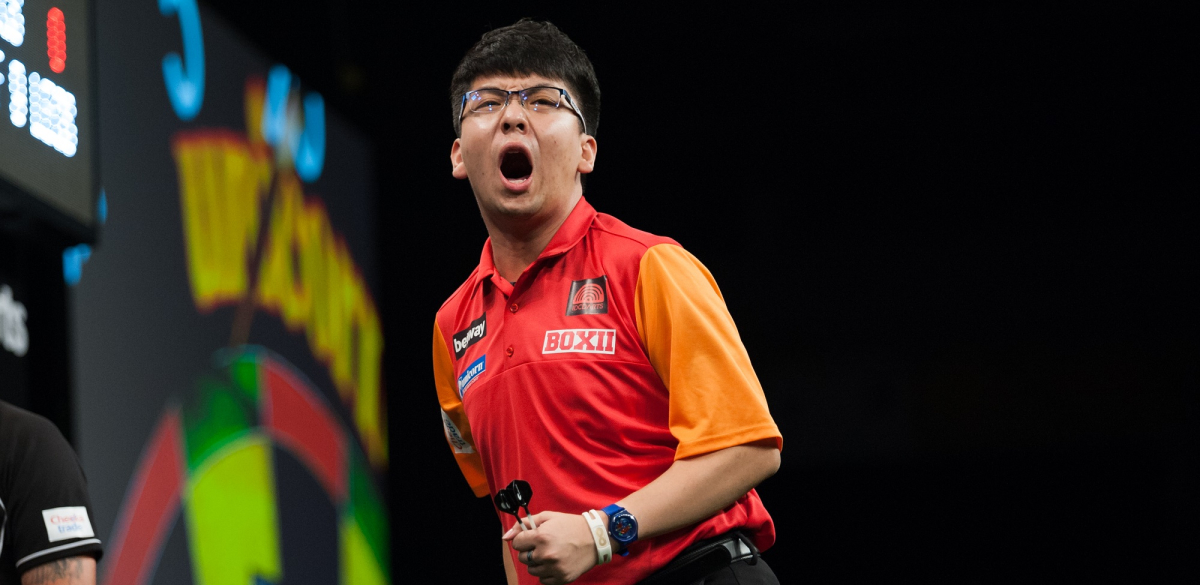 Xiaochen Zong produced a series of superb displays to triumph on the final night of league phase action in the PDC China Premier League on Tuesday.

Zong demolished Chengan Liu, Yin Deng and Bin Zheng to clinch his seventh nightly win of the campaign, posting a ton-plus average to whitewash Zheng in the Night Nine showpiece.

Zong has not tasted defeat since Night One of the revamped competition - having sat out of Night Four's action - and he heads into Sunday's Play-Offs on an incredible 21-match winning run.

The 24-year-old averaged over 97 to sweep aside Liu in Tuesday's opener, before storming to a whitewash win over Deng in the semi-finals.

This set up a showdown against Zheng in a repeat of the Night Six final, and Zong was similarly dominant, averaging 101.55 to complete a comprehensive 5-0 success.

The two-time World Championship qualifier reeled off consecutive legs in 12, 14 and 11 darts during a stunning three-leg spell midway through the match, before closing out another victory to claim the US$100 bonus.

The Play-Offs will take place on Sunday September 4, as the top four players following Night Nine battle it out for the US$1,500 prize money and a place in the 2022/23 Cazoo World Darts Championship.

Zong will take on Liu in Sunday's opening semi-final, before Xicheng Han and Lihao Wen – winners on Night Four and Night One respectively – collide in the second semi-final.

The semi-finals will be played over the best of 19 legs, with the final the best of 21 legs, and the action will be broadcast through PDCTV for all subscribers worldwide, with play commencing at 1900 CST (1200 BST).
PDC China Premier League
Night Nine
Tuesday August 30
Quarter-Finals
Xiaochen Zong 5-1 Chengan Liu
Yin Deng 5-3 Wenge Xie
Bin Zheng 5-2 Xicheng Han
Lihao Wen 5-2 Zhiwei Lin

Semi-Finals
Xiaochen Zong 5-0 Yin Deng
Bin Zheng 5-3 Lihao Wen

Final
Xiaochen Zong 5-0 Bin Zheng
PDC China Premier League
Play-Offs
Sunday September 4
Semi-Finals
Xiaochen Zong v Chengan Liu
Xicheng Han v Lihao Wen
Best of 19 legs

Final
Zong/Liu v Han/Wen
Best of 21 legs