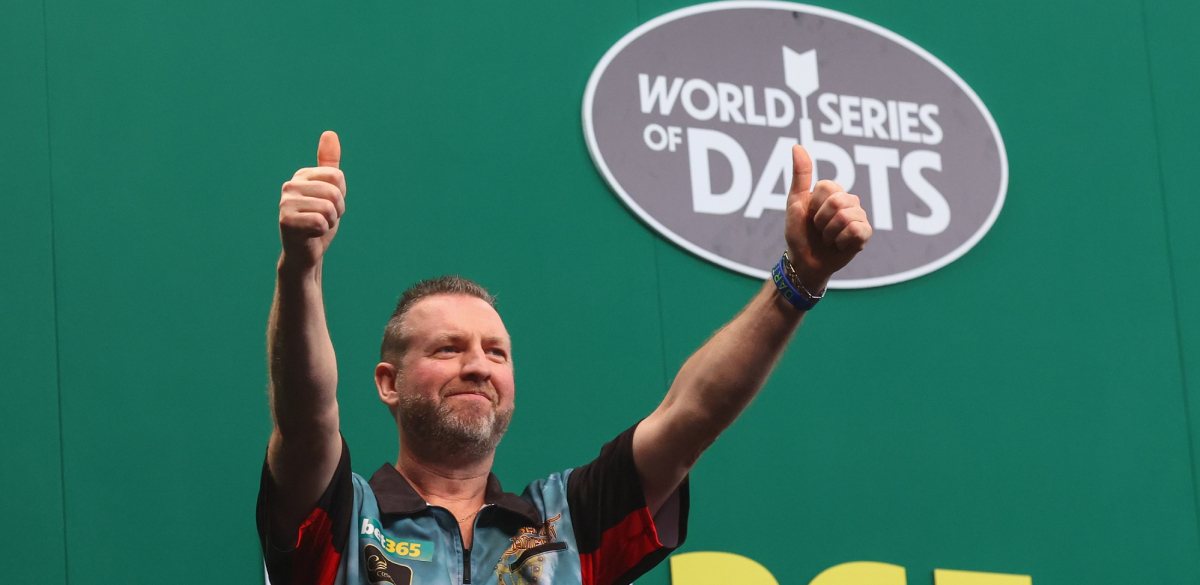 David Cameron will make his Cazoo World Darts Championship debut later this year, after finishing the Championship Darts Corporation ProTour season as the top-ranked Canadian player.
The final three events of the CDC ProTour season took place in Waterdown, Ontario on September 10-11, as North America's leading stars battled it out for World Championship qualification.
Cameron finished second in the 2022 Point Standings behind American number one Danny Baggish - who clinched his Alexandra Palace return following his Event 10 triumph on Saturday.
The top-ranked American and top-ranked Canadian from the final CDC Points Standings were guaranteed a place in the 2022/23 World Championship, and Cameron maintained his lead to clinch his spot in the sport's flagship event.
The Canadian veteran has scooped a hat-trick of titles on the CDC circuit this year, and went into Sunday's Event 12 with a 16-point lead over his nearest challenger, Jacob Taylor.
Cameron needed a solitary victory on Sunday to confirm his qualification, and he booked his Ally Pally bow with a whitewash win over Michael Nguyen.
The 52-year-old then edged out his compatriot Keith Way in the last 16 before losing out in the quarter-finals to Taylor, who went on to claim the Event 12 spoils.
Taylor, who also prevailed at Events Four & Seven earlier this year, produced some eye-catching displays to seal his third title of the campaign.
He posted a 102 average to dispatch Joey Lynaugh, and after dumping out Cameron, he followed up victory over Event 11 winner Jim Long by denying former UK Open runner-up Gary Mawson to scoop the US$2,000 top prize.
Cameron will be among the three North American representatives featuring at Alexandra Palace from December 15 to January 3, and he will be joined by Baggish and North American Championship winner Leonard Gates.
2022 CDC Tour
Event 10
Quarter-Finals
Matt Campbell 6-4 Gary Mawson
Danny Baggish 6-2 David Cameron
Stowe Buntz 6-1 Alex Spellman
John Norman Jr 6-2 Jacob Taylor
Semi-Finals
Danny Baggish 7-5 Matt Campbell
Stowe Buntz 7-5 John Norman Jr
Final
Danny Baggish 7-3 Stowe Buntz
Event 11
Quarter-Finals
Jim Long 6-0 Justin Fawcett
David Cameron 6-3 Ryan Vander Weit
Danny Baggish 6-5 Alex Spellman
Stowe Buntz 6-3 Leonard Gates
Semi-Finals
Jim Long 7-5 David Cameron
Stowe Buntz 7-2 Danny Baggish
Final
Jim Long 7-3 Stowe Buntz
Event 12
Quarter-Finals
Jim Long 6-5 Danny Baggish
Jacob Taylor 6-4 David Cameron
Gary Mawson 6-4 Stowe Buntz
John Norman Jr 6-5 Ross Snook
Semi-Finals
Jacob Taylor 7-4 Jim Long
Gary Mawson 7-6 John Norman Jr
Final
Jacob Taylor 7-5 Gary Mawson