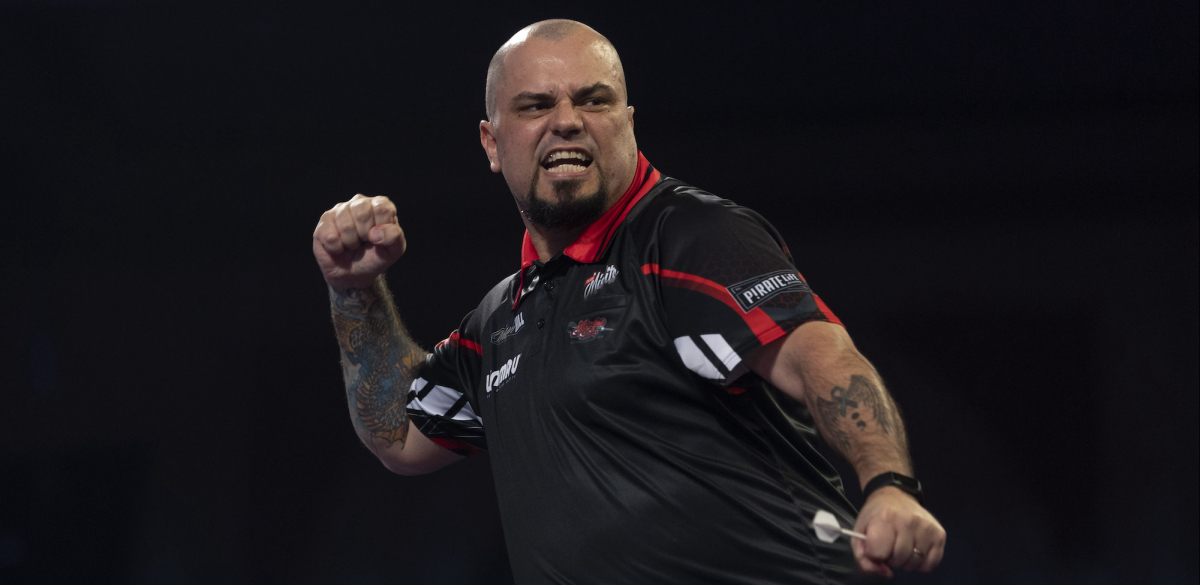 The global qualifying race for places in the 2022/23 Cazoo World Darts Championship is intensifying as players bid to secure a coveted spot at Alexandra Palace.
September, October and November will see qualifiers taking place across the globe as players battle for places in the biggest darts event on the planet.
International qualifying events resume from September 22-25 with the PDC Asian Championship in Fukuoka, from which four players will progress to Alexandra Palace.
For the first time in the tournament's history, a Ukrainian player will compete at the World Championship this year.
With no EuroAsian Darts Corporation circuit currently in operation, and players from Russia and Belarus suspended from competition, a Ukrainian Qualifier will take place in Kyiv on October 15-16.
Players from other nations who would previously have competed in the EADC qualifier will be eligible to enter the East Europe Qualifier, which will be held on November 19 in Austria.
So far, eight players have secured places in the World Championship, including Australia's Raymond Smith - who enjoyed a run to the last 16 of the 2021/22 event - North American Championship winner Leonard Gates and Tour Card Holders Darius Labanauskas and Danny Baggish, who topped the respective PDCNB and CDC Tour rankings.
PDJ Japanese Qualifier winner Nobuhiro Yamamoto and Canada's David Cameron will join Gates in making their World Championship debuts.
Xicheng Han will represent China in this year's event, with PDC China Premier League winner Xiaochen Zong declining an invitation for personal reasons.
The South-West Europe Qualifier will be held in Spain on November 19, and the West Europe Qualifier will take place in Kalkar, Germany on November 26.
The 32 International Representatives will be joined by 32 PDC ProTour Order of Merit Qualifiers in the first round, while the top 32 players on the PDC Order of Merit will enter in round two.
2022/23 Cazoo World Darts Championship
International Representatives & Qualifier Dates
North American Champion - Leonard Gates
DPA Satellite Tour Champion - Raymond Smith
PDJ Japanese Qualifier - Nobuhiro Yamamoto
PDCNB OOM 1 - Darius Labanauskas
PDCNB OOM 2 - Daniel Larsson
CDC Top American - Danny Baggish
CDC Top Canadian - David Cameron
PDC China Premier League - Xicheng Han
Asian Championship 1 - September 25
Asian Championship 2 - September 25
Asian Championship 3 - September 25
Asian Championship 4 - September 25
African Qualifier - October 8-9
South American Qualifier - October 15-16
Ukrainian Qualifier - October 15-16
DPNZ Qualifier - October 17
DPA Oceanic Masters winner - October 20-23
PDC Europe Super League winner - November 7-11
South-West Europe Qualifier - November 19
East Europe Qualifier - November 19
West Europe Qualifier - November 26
World Youth Champion - November 27
PDPA Qualifier 1 - November 28
PDPA Qualifier 2 - November 28
European Qualifier Nationalities
West Europe
Netherlands, Belgium, Luxembourg

South-West Europe
Spain, Portugal, Gibraltar, Andorra, France, Monaco

East Europe
Albania, Armenia, Austria, Azerbaijan, Bosnia & Herzegovina, Bulgaria, Croatia, Cyprus, Czech Republic, Georgia, Greece, Hungary, Italy, Kazakhstan, Kosovo, Kyrgyzstan, Liechtenstein, Macedonia, Malta, Moldova, Montenegro, Poland, Romania, San Marino, Serbia, Slovakia, Slovenia, Switzerland, Tajikistan, Turkey, Turkmenistan, Uzbekistan.