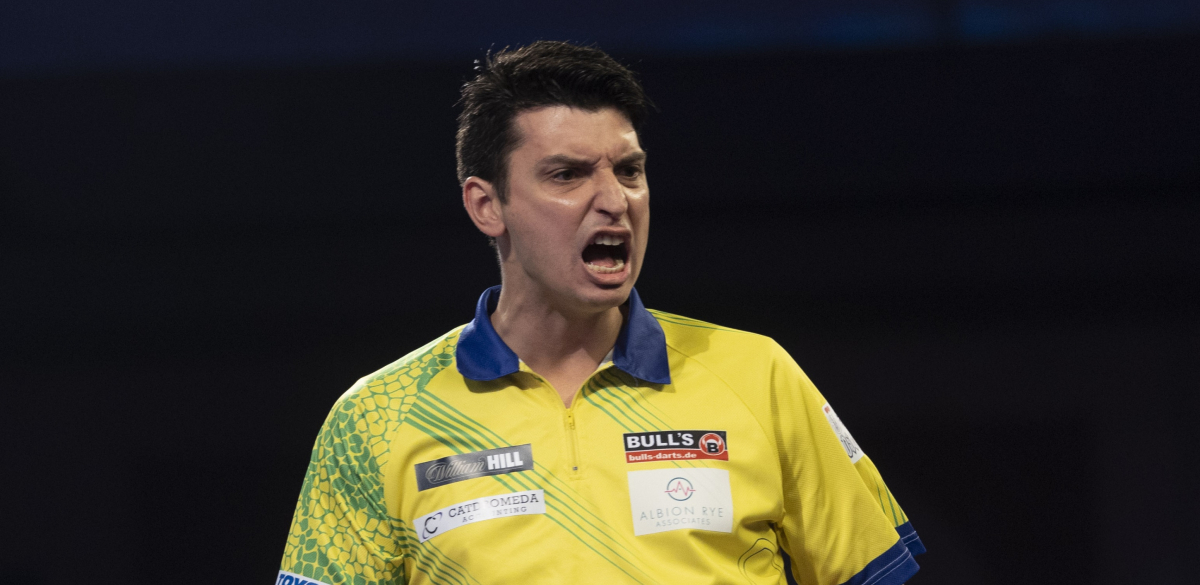 Diogo Portela and Ben Robb have become the latest players to qualify for the 2022/23 Cazoo World Darts Championship.
Portela won the Central & South America Qualifier in Costa Rica on Sunday evening - although the Brazilian needed a play-off against Jesus Ruben Salate before confirming his place.
Portela won Saturday's opening event, but a last 16 exit on day two opened the door to his rivals, with Argentina's Salate defeating Costa Rica's Silvio Suazo in the second qualifying event.
That left Portela and Salate on six ranking points - a Suazo win in the Sunday final would have seen him qualify ahead of both - and it was the Brazilian who won the play-off 6-4 to seal his Alexandra Palace return.
Monday saw Robb win through the DartPlayers New Zealand Qualifier to ensure his return to the sport's biggest tournament in December.
The 33-year-old toppled former World Cup quarter-finalist Haupai Puha 8-4 in Monday's final to secure his third World Championship appearance, averaging 96 and producing a 144 checkout to cap off a dominant display.
Robb stormed through the initial round-robin phase in emphatic style, whitewashing Stu Irwin and John Hurring 5-0 before sweeping aside Landon Gardiner 5-1.
New Zealand's World Cup star then relinquished just four legs in the second round-robin stage, before denying Hurring 7-4 in the semi-finals.
Portela and Robb will also be joined at Alexandra Palace by trailblazer Vladyslav Omelchenko, who will become the first Ukrainian player to compete in the World Darts Championship after winning through the two-day qualifier in Kyiv.