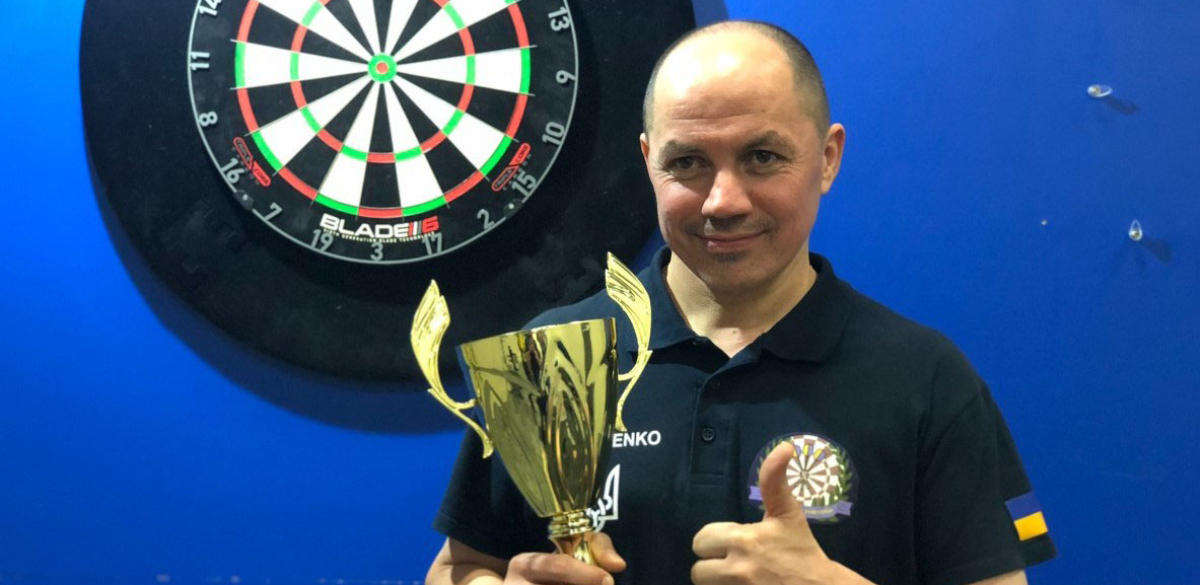 Vladyslav Omelchenko will fulfil his darting dreams when he represents Ukraine at this year's Cazoo World Darts Championship.

Omelchenko will become the first Ukrainian player to feature in the sport's biggest tournament after coming through a landmark two-day qualifier in Kyiv last weekend.

The PDC introduced a Ukrainian Qualifier this year with the EADC circuit currently suspended, and it was Omelchenko - a 47-year-old miner from Mukachevo - who emerged victorious.

Omelchenko was one of eight players to come through last Saturday's initial qualifiers, and he opened Sunday's action with a 6-3 quarter-final win over Artem Usyk.
He then battled past Yaroslav Mykytyn 6-4 in a hard-fought semi-final tie, before breezing past Volodymyr Zalevskyi with a straight sets victory in the final.
Omelchenko reeled off nine legs without reply to confirm his place at Alexandra Palace, landing four 140s, two maximums and producing a 14-darter en route to a 3-0 whitewash win.
"I am very happy," said Omelchenko, who has been a miner for 26 years.
 
"I have been playing darts for over 15 years and all this time I dreamed of playing in the PDC World Championship, because this is the biggest and most important tournament for any darts player."
  
Omelchenko, who will take on one of the 32 ProTour Order of Merit qualifiers in December's first round, also revealed that he took a six-month break from the sport earlier in 2022, following the Russian invasion of Ukraine.
However, the 47-year-old – who will pocket a minimum of £7,500 in prize money at Alexandra Palace – returned to playing once the World Championship Qualifier was announced.
 
"After the Russian invasion of Ukraine, I had to leave my home and move with my family for a safer place and I didn't practice for half a year," he added.
"It is a great honour for me to be the first Ukrainian player to play in a tournament of such a high level.
"Now I have two months ahead of me to improve my game."