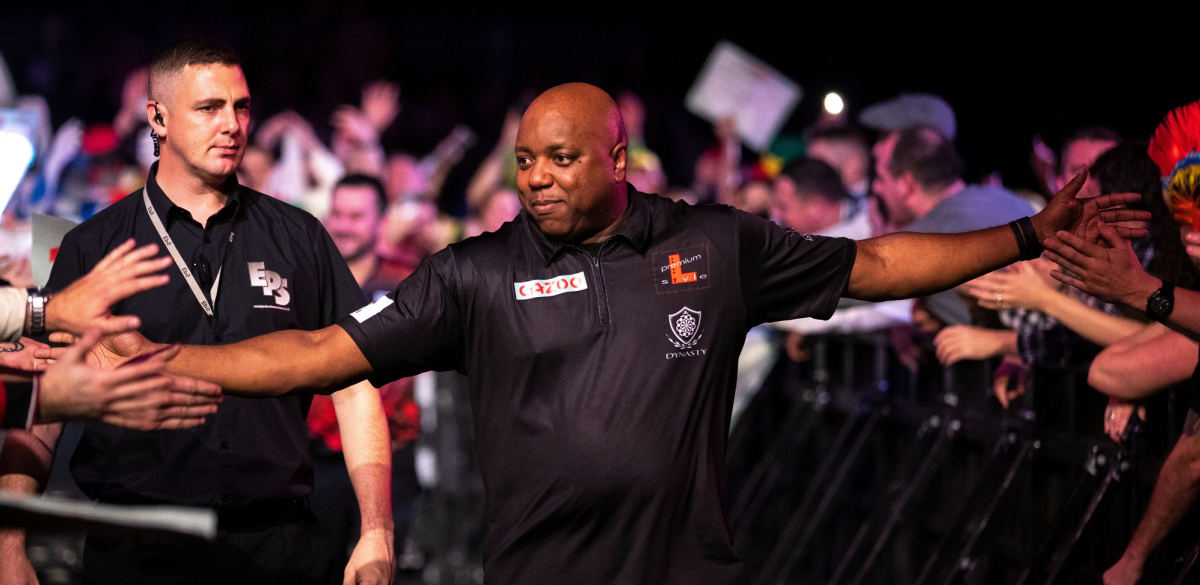 A place in the 2023 Bet365 US Darts Masters and Bet365 North American Championship will be on offer in the newly-announced CDC Cross-Border Darts Challenge.
The 16-player event will be held on April 21-22 2023 at the historic White Eagle Hall in New Jersey, as eight American and eight Canadian stars compete for a minimum of $15,000 in prize money.
In addition, the champion will receive a place amongst the North American Representatives in the PDC's US Darts Masters event in New York in June 2023.
The invitational event will be the commencement of the 2023 action on the Championship Darts Circuit tour, and is set to feature the likes of Leonard Gates, Danny Baggish and David Cameron.
Gates won the 2022 North American Championship in New York and has competed in the World Series of Darts Finals and Grand Slam of Darts already this year, with a debut in the World Darts Championship looming next month.
American ace Baggish and Canada's Cameron will also compete in the World Darts Championship in London in December following their success on the domestic CDC circuit in 2022.
Next year's Cross-Border Darts Challenge will see the American players drawn against their Canadian counterparts for the first round on Friday April 21.
The tournament will then conclude on Saturday April 22 with the quarter-finals, semi-finals and final.
"We're excited to work with Harris Blitzer Sports & Entertainment (HBSE) to launch this new headline event at one of the best darts venues I've ever seen," said Peter Citera, CEO of Championship Darts Corporation.
"The intimate nature of White Eagle Hall provides the perfect backdrop to showcase our sport with all the modern technology necessary to ensure a great fan experience."
The field of competitors will be confirmed in December, while ticketing options will also include access to a VIP pre-tournament reception with competing players.
"Professional darts is among the most fun atmospheres I have ever witnessed in my 30 years in the live 
events industry," said Dylan Wanagiel, Vice President of Sports Properties & Special Events for Harris Blitzer Sports and Entertainment.
"In that vein, we are now thrilled to welcome Championship Darts Corporation to historic White Eagle Hall. HSBE takes great pride in providing diverse programing at White Eagle Hall, and we know the residents of Jersey City and all of the tri-state area will love The Biggest Party in Sports."
Tickets for the CDC Cross-Border Darts Challenge are available now at this link.
The PDC's World Series of Darts will return to New York on June 2-3 2023 for the US Darts Masters and North American Championship in the Hulu Theater at Madison Square Garden.