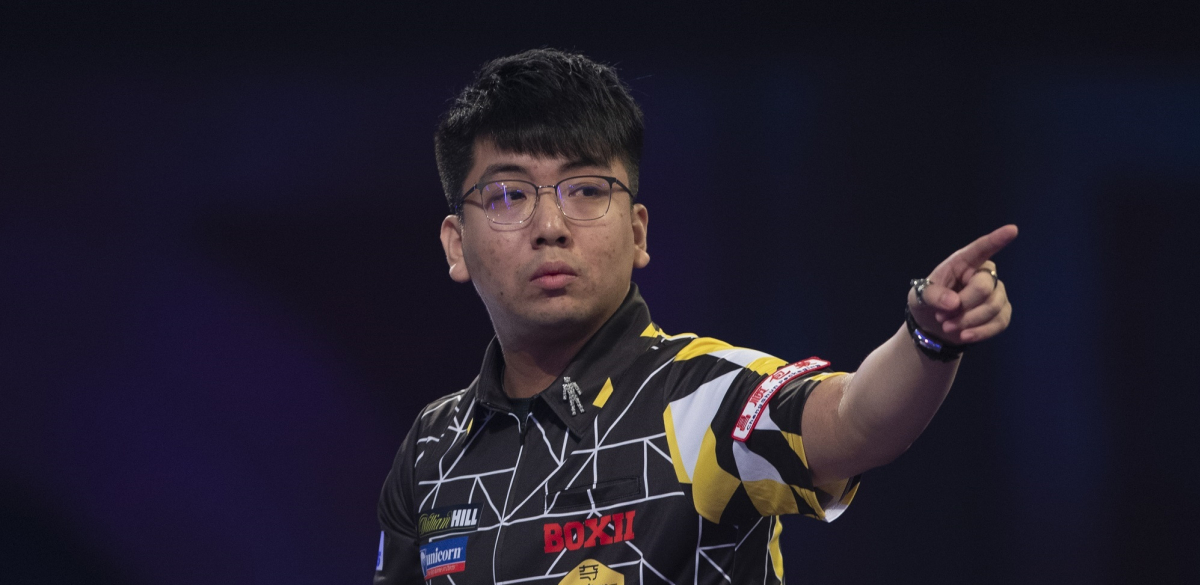 A new season of PDC China Premier League action begins on Tuesday November 29 - with a new-look format featuring eight players competing across eight nights.
The format of the PDC China Premier League has evolved to replicate the Cazoo Premier League, with each league night seeing eight players competing in knockout quarter-finals, semi-finals and a final.
Eightplayers will compete in each league night, before the final top four players progress to the Play-Offs.
The two Play-Off finalists will represent China at the 2023 World Cup of Darts.
The PDC China Premier League will be broadcast through PDCTV for all subscribers worldwide, with the action commencing at 1900 CST (1100 GMT) on each day.
Follow live scores with DartConnect.
2022/23 PDC China Premier League
Event Dates
November 29 - Night One
December 6 - Night Two
January 10 - Night Three
January 17 - Night Four
February 7 - Night Five
February 14 - Night Six
TBC - Night Seven
TBC - Play-Offs (semi-finals & final)
Competitors
Xiaochen Zong
Xicheng Han
Chengan Liu
Bin Zheng
Lihao Wen
Wenge Xie
Jianjun Jia
Erlin Ju
Format
League Nights - best of nine legs
Play-Offs - semi-finals best of 19 legs, final best of 21 legs

League Phase Point Scoring
Champion: 5 points
Runner-up: 3 points
Semi-finalists: 2 points
Top four at end of regular season will advance to Play-offs
Prize Fund
Champion: $1,500 & qualification for World Cup of Darts
Runner-up: $1,000 & qualification for World Cup of Darts
Semi-finalists: $500
Quarter-finalists: $200
League phase event winner bonus: $100
Total: $5,000