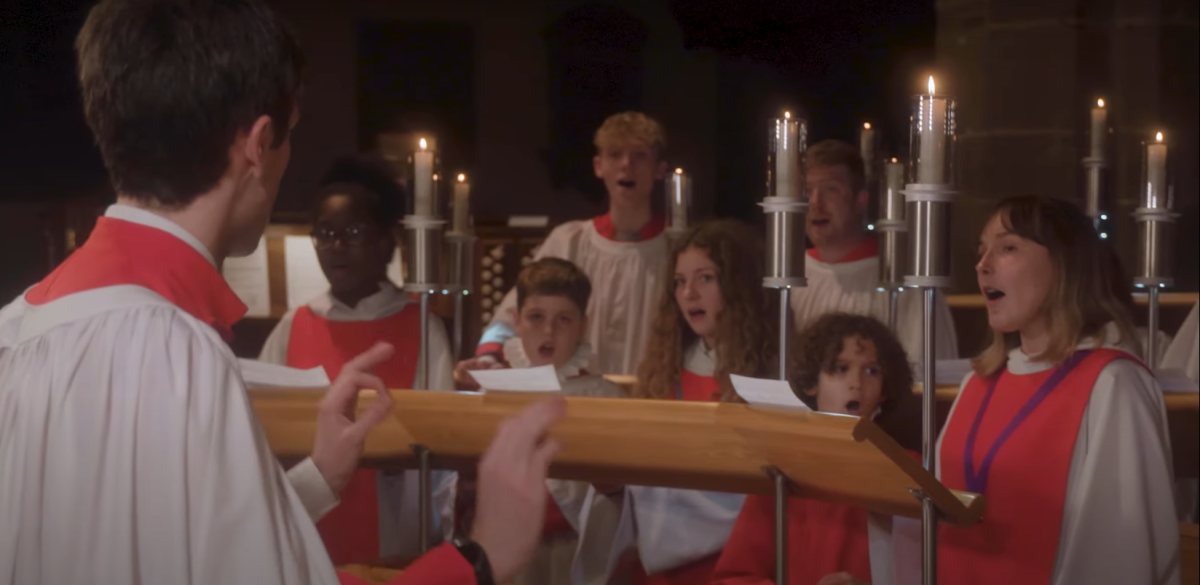 The festive season has finally arrived with the launch of the PDC's annual Christmas advert ahead of the Cazoo World Darts Championship!
The PDC builds up to the World Darts Championship each year with the release of a popular Christmas advert, which have included hilarious darts-themed remakes of other famous adverts as well as creative and unique productions.
This year's superb Christmas advert sees PDC Master of Ceremonies John McDonald and referee Russ Bray switch the songsheets of a choir to darts anthems - leading to unique renditions of songs which traditionally ring around Alexandra Palace during the World Darts Championship.
The 2022 PDC Christmas advert was produced with the choir at St Peter's Collegiate Church in Wolverhampton, with choirmaster and darts fan Callum Ager leading the renditions of "Stand up if you love the darts", "There's only one Phil Taylor", "Oh Michael van Gerwen", "Don't take me home", "Kolo Yaya" and "Chase the sun".
"With some avid darts fans amongst the choir, it was brilliant to be involved in the PDC's Christmas advert," said Alger. "Putting a choral spin on the darts chants was great fun!"
Watch the 2022 PDC Christmas Advert below