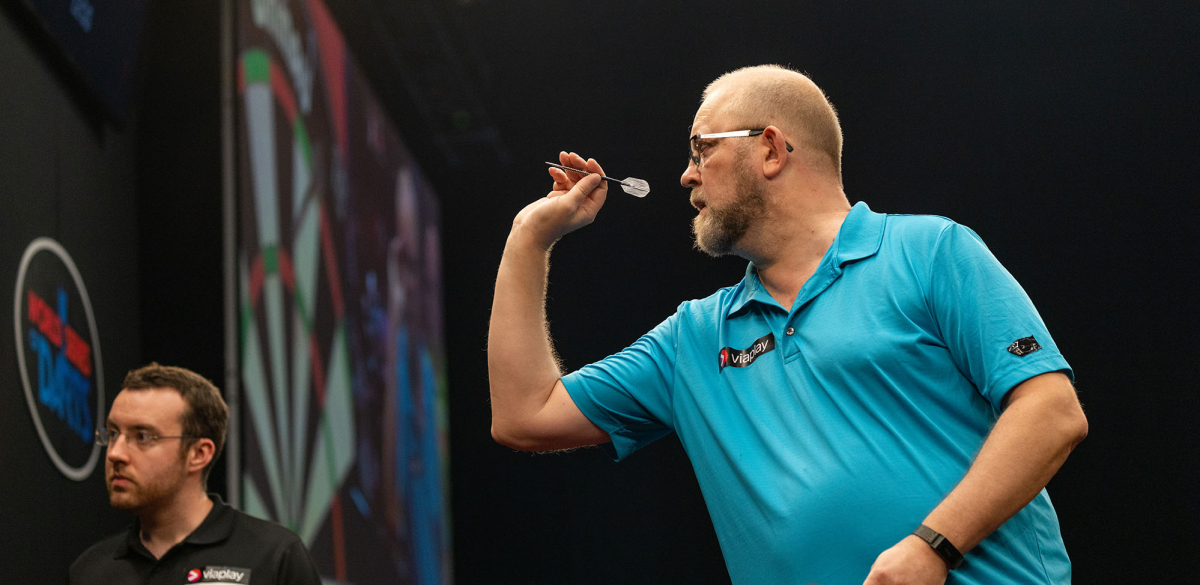 Marko Kantele and Mindaugas Barauskas clinched titles as the 2023 PDC Nordic & Baltic ProTour season began in Denmark last weekend.

The first of five weekends of action on this year's Nordic & Baltic ProTour saw four-time World Championship qualifier Kantele secure his tenth ProTour title with Event One glory.

The 54-year-old produced a series of consistent displays to progress to Saturday's final, where he demolished Sweden's Jeffrey de Graaf 6-1 with a 93 average.

Lithuania's World Cup star Barauskas claimed the Event Two spoils on Sunday, breezing past De Graaf in the last 16, before accounting for Oskar Lukasiak and Cor Dekker in the latter stages.

Barauskas edged out Denmark's Tom Veje in a dramatic final, firing in a 14-darter to seal his maiden Nordic & Baltic ProTour crown, after Veje had fought back from 4-1 adrift to force a last-leg shoot-out.

Last weekend also saw qualifiers for the opening three European Tour events of 2023 take place at Slangerup Dart Club, with Kantele set to make his big stage return at ET2.

Finland's darting veteran will feature in March's Interwetten European Darts Open after storming through Friday's ET2 Qualifier, relinquishing just seven legs in his six matches.

Kantele averaged 102 in a 6-0 drubbing of Sweden's Henrik Sjöberg – his best performance of the weekend – before recording a comprehensive 6-1 win against Norway's Dekker to book his place in Leverkusen.

Swedish star Dennis Nilsson will compete at this weekend's Interwetten Baltic Sea Darts Open following his exploits in the ET1 Qualifier, defeating Hannu Suominen 6-3 to seal his spot in Kiel.

Meanwhile, Finland's Paavo Myller will make his European Tour debut at ET3 in March, dumping out Swedish trio Johan Engstrom, Nilsson and Lukasiak to confirm his qualification for the event in Riesa.

The Nordic & Baltic ProTour season continues from March 10-12, as ProTour Events 3-4 and Qualifiers for ET4-6 take place in Gothenburg, Sweden.

At the conclusion of ProTour Event Eight, the top two players from each competing nation will represent their country at the 2023 World Cup of Darts.
Nordic & Baltic ProTour Event One
Marko Kantele 6-1 Jeffrey de Graaf
Nordic & Baltic ProTour Event Two
Mindaugas Barauskas 6-5 Tom Veje
Baltic Sea Darts Open (ET1 Qualifier)
Dennis Nilsson 6-3 Hannu Suominen
European Darts Open (ET2 Qualifier)
Marko Kantele 6-1 Cor Dekker
International Darts Open (ET3 Qualifier)
Paavo Myller 6-5 Oskar Lukasiak
Click here for more information on PDC Nordic & Baltic.
2023 PDC Nordic & Baltic Calendar
ProTour 3-4 + ET Qualifiers 4-6
March 10-12, Appel Hotel, Gothenburg, Sweden
 
ProTour 5-6 + ET Qualifiers 7-9
April 14-16, Venue TBC
 
ProTour 7-8 + ET Qualifiers 10-11
June 2-4, Hotel Tallukka, Vääsky, Finland
 
ProTour 9-10 + ET Qualifiers 12-13
July 14-16, Bellevue Park Hotel, Riga, Latvia