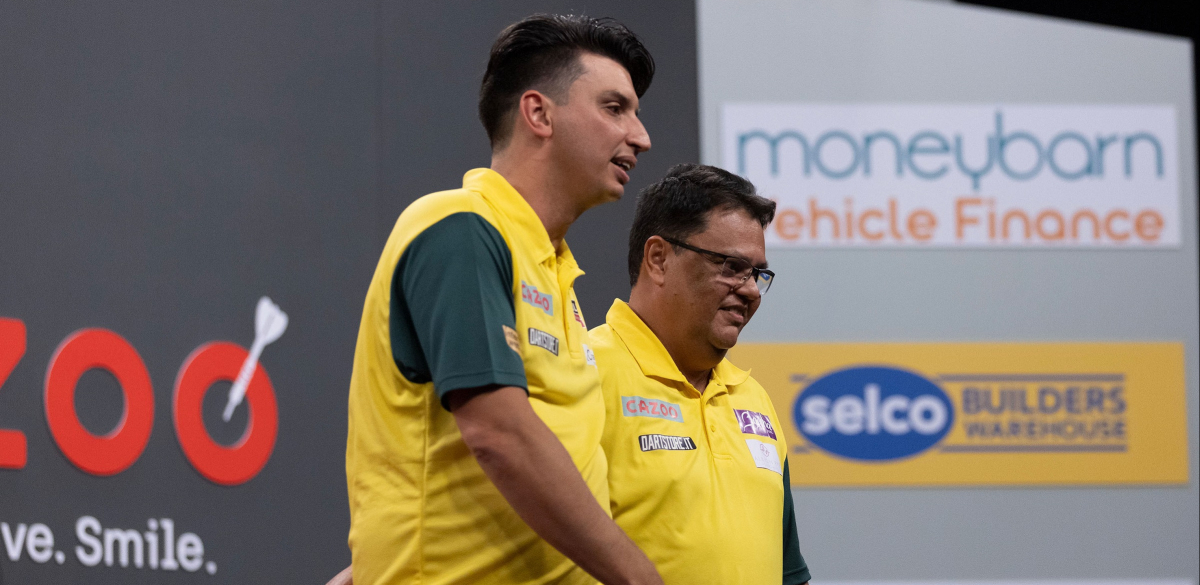 A Latin America Qualifier will be held in May to provide a qualifying place in the 2023 World Cup of Darts.
Nations from Central & South America as well as the Caribbean will be eligible to provide up to two Pairs teams to compete from May 12-14 in Costa Rica.
A place will be available for the winning nation in this year's World Cup of Darts, which will be held from June 13-16 in Frankfurt, Germany.
Eligible nations will include Brazil, who have previously competed on six occasions in the World Cup of Darts, as well as Guyana and Barbados - who have been represented in the past at the World Darts Championship.
Nations are able to hold internal qualifiers before April 30 to select up to two Pairs teams to compete in Costa Rica.
Eligible nations are: Antigua and Barbuda, Argentina, Aruba, Bahamas, Barbados, Belize, Bolivia, Brazil, Cayman Islands, Chile, Colombia, Costa Rica, Cuba, Curacao, Dominica, Dominican Republic, El Salvador, Granada, Guyana, Haiti, Honduras, Jamaica, Mexico, Nicaragua, Panama, Paraguay, Peru, Saint Kitts and Nevis, Saint Lucia, Saint Martin, Saint Vincent and the Grenadines, Suriname, Trinidad and Tobago, Turks and Caicos, Uruguay, Venezuela.
Entries will be co-ordinated by the Championship Darts Corporation via CDLCinfo@champdarts.com in conjunction with local associations and organisers. Interested players who have questions about the organizing contact in their country should contact the CDC. Entry will cost $100US per team for the main qualifier in Costa Rica.