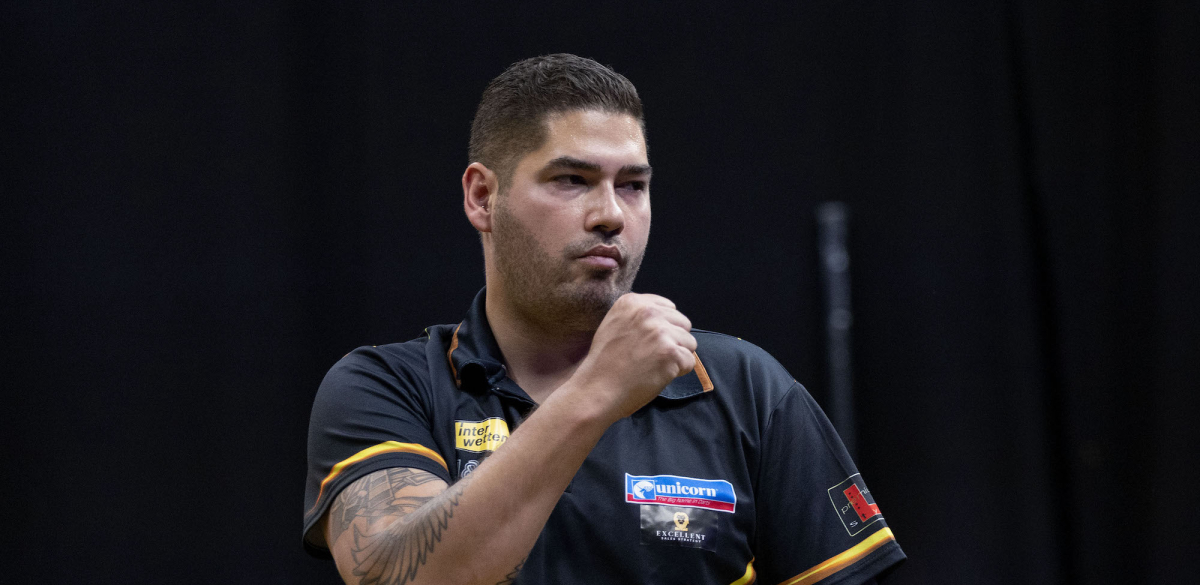 Jelle Klaasen, Christian Kist and Scott Mitchell were amongst the players to secure European Tour qualification in Hildesheim over the weekend.

The Associate Member Qualifiers for ET9-13 took place at the Halle 39 from May 19-21, on a weekend which also saw three Host Nation Qualifiers held in Germany.

Former Premier League star Klaasen – a winner of three PDC ranking titles – came through the Associate Member Qualifier for ET13 to confirm his place in October's Interwetten German Darts Championship.

Klaasen won through the ET13 Qualifier alongside three-time UK Open participant Darryl Pilgrim, who will make his European Tour debut at the Interwetten European Darts Matchplay (ET10) next month.

Kist also completed a qualification double in Hildesheim, sealing his spot at ET9 alongside Swiss star Marcel Walpen, before celebrating success in the ET10 event with Pilgrim.

Kist will make his European Tour return alongside his Dutch compatriots Wesley Plaisier and Roy van de Griendt, who confirmed their places in September's Interwetten German Darts Open (ET11) on Saturday.

Meanwhile, former Lakeside Champion Mitchell – who relinquished his PDC Tour Card in January – will make his European Tour debut following his success in the ET12 Qualifier.

Mitchell produced a series of dominant displays to seal his spot at the Hungarian Darts Trophy alongside Andy Boulton, who will make his fifth European Tour appearance of 2023 in Budapest.

Elsewhere, Nico Kurz and Liam Maendl-Lawrance won through two of the three Host Nation Qualifiers held last weekend, with Kurz set to make his big stage return in Sindelfingen next weekend.

Kurz and Maendl-Lawrance will headline on home soil at the Glaspalast from May 26-28, after winning through the ET9 Host Nation Qualifier that took place last Friday.

Emerging star Maendl-Lawrance will also feature in ET10 with Fabian Herz, while Kurz will return to action at ET11, where he will be joined by big stage debutant Danny Tessmann.

The PDC European Tour returns from May 26-28 with the Interwetten European Darts Grand Prix in Sindelfingen, where 48 players will compete for the £30,000 top prize across three days.

The PDC European Tour is broadcast live on Viaplay, DAZN and PDCTV (excluding Germany, Austria and Switzerland) and through bookmakers' websites worldwide.
2023 PDC European Tour
Associate Member Qualifiers
May 19-21
Halle 39, Hildesheim
ET9: Christian Kist & Marcel Walpen
ET10: Christian Kist & Darryl Pilgrim
ET11: Wesley Plaisier & Roy van de Griendt 
ET12: Andy Boulton & Scott Mitchell
ET13: Darryl Pilgrim & Jelle Klaasen
Host Nation Qualifiers
May 19-20
Halle 39, Hildesheim
ET9: Liam Maendi-Lawrance & Nico Kurz
ET10: Fabian Herz & Liam Maendi-Lawrance 
ET11: Nico Kurz & Danny Tessmann