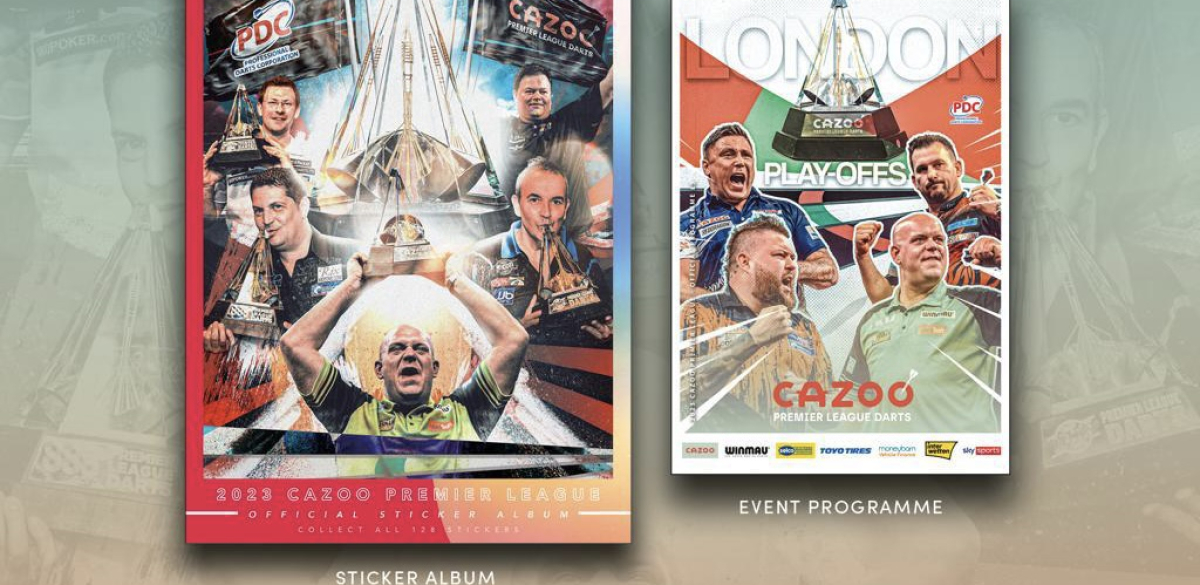 The programme for Thursday's Cazoo Premier League Play-Offs at London's O2 is now available to purchase online!
The Cazoo Premier League programme has been the essential guide to this year's event, with each of the 17 venues having its own official programme, featuring a dedicated cover and updated results section.
Thursday's edition will also feature exclusive interviews with all four semi-finalists, as Gerwyn Price, Michael Smith, Michael van Gerwen and Jonny Clayton battle it out for the coveted title and the £275,000 top prize in the capital.
Fans can pre-order their programme for just £5 each + shipping, while programmes will also be available to purchase at The O2 on Thursday night, for fans attending in-person.
CLICK HERE TO ORDER YOUR PROGRAMME
This year also saw the launch of the first ever Premier League sticker album, featuring 128 stickers made up of current Premier League players, former Premier League players, former champions and nine-dart heroes.
Stickers have been released in sets of eight - weekly in line with each Cazoo Premier League night - starting with Night Two in Cardiff, therefore the final eight pieces of your collection will be included ahead of Thursday's Play-Offs.
Sticker sheets are included FREE within each night's programme or available online every Tuesday morning via Curtis Sport – priced at £1.50 per sheet.
While each set will be generated at random, purchasing all 16 sheets will guarantee a completed album with no duplicates possible.
CLICK HERE TO ORDER YOUR STICKER ALBUM