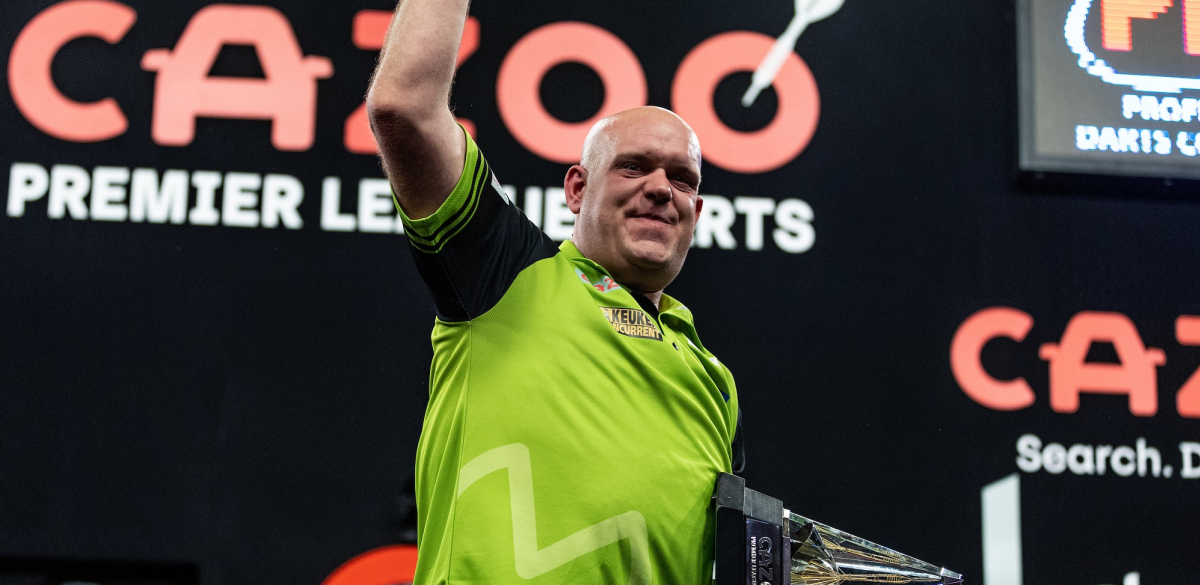 Tickets for the 2024 Premier League are now on Priority Sale to PDCTV Annual Members and Priority Registration sign-ups.
The annual Premier League roadshow will be held from February-May in 2024 across 17 nights in the UK, Ireland, Netherlands and Germany.
Tickets are on Priority Sale through this link to PDCTV Annual Members who had an active Annual Subscription at 1200 BST on Friday October 6.
PDCTV Annual Subscribers will be required to confirm the email address linked to their PDCTV account before being able to purchase tickets.
Fans eligible for Tuesday's Second Presale Window will receive an email between 1600-1800 BST on Monday with links to specific venue box offices, ahead of tickets going on sale from 1200 BST on Tuesday.
Tickets will go on General Sale from Thursday October 12 at 1200 BST through venue box offices.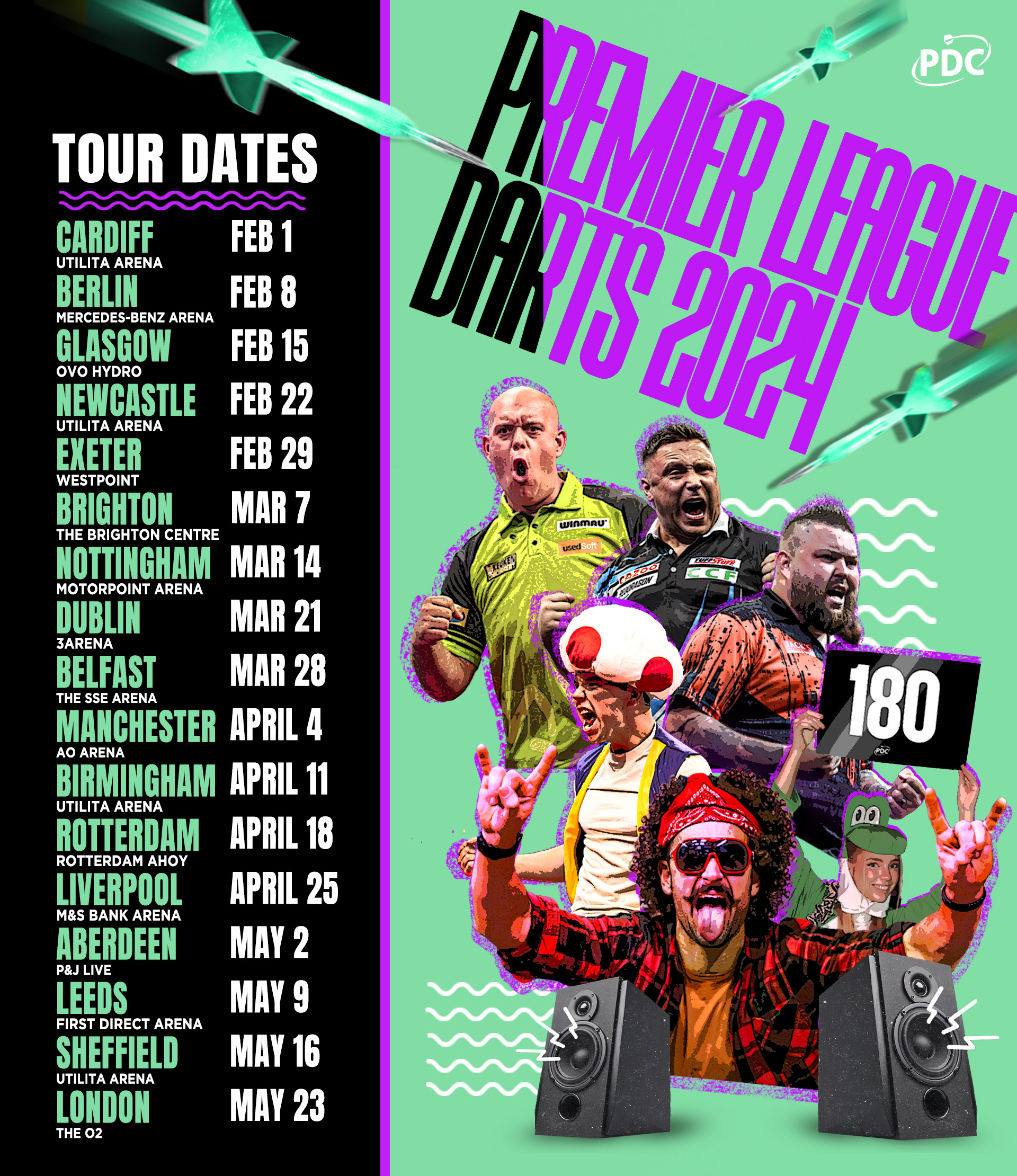 Tickets sold subject to standards PDC Terms & Conditions. Ticket prices stated do not include any booking or transaction fees. The PDC advise fans to only purchase tickets from official Box Offices advertised on the PDC website.
Ticket information & Terms & Conditions available at pdc.tv/tickets.