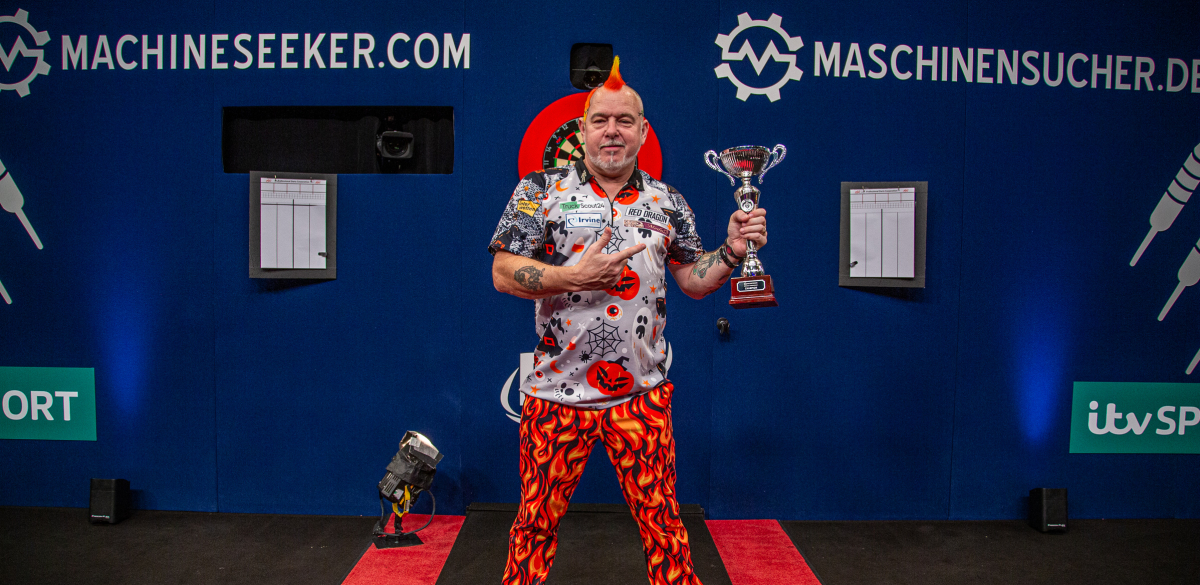 Machineseeker.com, the leading marketplace for used machinery, has extended its title sponsorship of the PDC's European Championship until at least 2026.
In October, the Machineseeker Group was unveiled as the new title sponsor for the 2023 Machineseeker European Championship. Over four thrilling days of action, the event attracted over 30,000 fans to the Westfalenhalle in Dortmund, Germany – close to the Group´s headquarter in Essen.
Following the success of that event, which was won by two-time World Champion Peter Wright, Machineseeker has signed a three-year deal to continue as the title sponsor of the European Championship.
Machineseeker and the Group´s other brands Maschinensucher.de, TruckScout24.com, Werktuigen.nl, Gebrauchtmaschinen.de and Used-Machines.com make up Europe's number one platform for immediately available machinery, attracting over fifteen million buyers per month.
The brand has previously been involved in darts as the shirt sponsor of three-time World Champion Michael van Gerwen and as a partner of selective tournaments. The sponsorship extension for the European Championship will promote all core brands.
PDC Chief Executive Matt Porter commented: "We are delighted to extend our partnership with Machineseeker. This year's Machineseeker European Championship was a roaring success, and we look forward to working with the brand over the next three years to help them further connect with our engaged audience of fans across Europe."
 
Sven Schmidt, CMO of the Machineseeker Group, added: "We are proud to be the title sponsor of the European Championship for another three years.  It is the second most important darts tournament in the world. All our brands – Machineseeker, Maschinensucher, TruckScout24, Werktuigen, Gebrauchtmaschinen.de & Used-Machines.com – will be promoted. This year´s tournament has already been a huge success for the Machineseeker Group."
The 2024 Machineseeker European Championship will be played from October 24-27 at the Westfalenhalle in Dortmund, Germany. For tickets, see pdc-europe.tv/tickets.