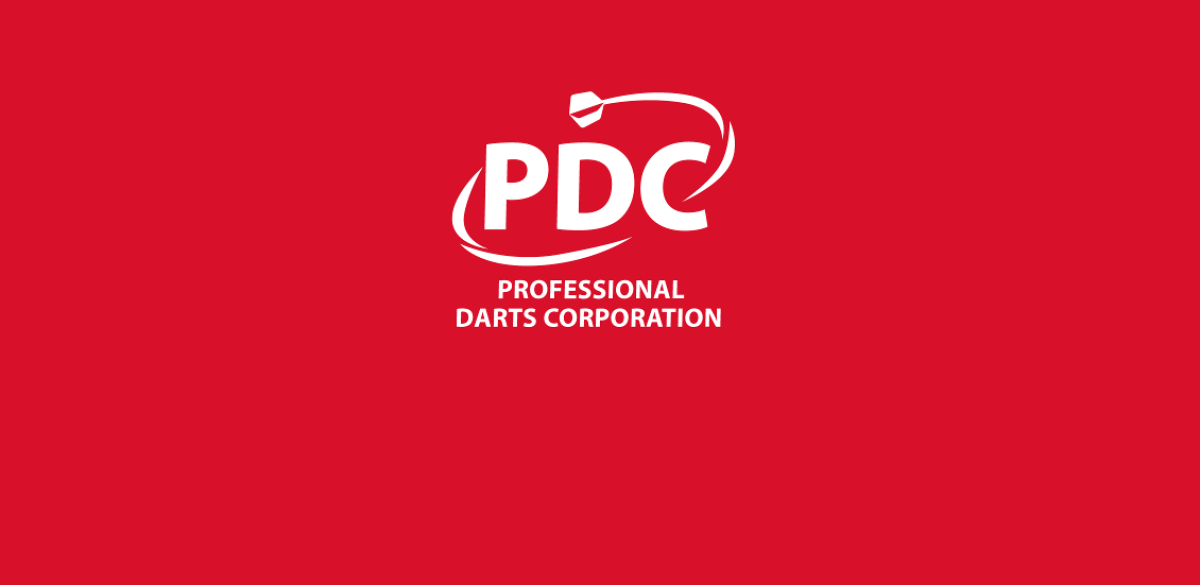 BRILLIANT BARNEY SHOCKS VAN GERWEN AS ANDERSON & LEWIS MARCH ON
 

DUTCH legend Raymond van Barneveld sent world number one Michael van Gerwen crashing out of the William Hill World Darts Championship after winning a seven-set thriller on Tuesday, as defending champion Gary Anderson and two-time winner Adrian Lewis eased through to the quarter-finals at Alexandra Palace.

Five-time World Champion van Barneveld, who last lifted the trophy in 2007, defied an average of 105.78 and a 170 checkout from by odds-on title favourite van Gerwen to move into the last eight.

The former Grand Slam and Premier League champion also averaged over 100 in a dramatic contest between the best two players ever to come out of the Netherlands, taking the deciding set 3-1 as he sealed victory with a sweet 96 checkout.

"This feels like winning the title already," said van Barneveld, who will take on Michael Smith in the quarter-finals on New Year's Day.

"In the first set, Michael was absolutely steaming but after that I started to believe in myself and play really well. It looks like I saved all the luck, all the pressure and all the adrenaline to play here. I am so happy - I can't even describe how this feels."

2014 World Champion van Gerwen, who had appeared in every major ranking final since being beaten in last year's Ally Pally semi-finals, was left devastated at his exit.

He said: "It's always sad when you lose and this is extremely painful. It hurts a lot but Raymond played well and I missed too many important shots. I will put my feet back on the ground and get back on the practice board ready for next year."

Reigning champion Anderson, meanwhile, sent out a message to his rivals with a glittering display as he became the new 5/2 favourite with sponsors William Hill to win the title.

The world number two - who lifted the Sid Waddell Trophy back in January - dropped just a single leg in a straight sets victory against Vincent van der Voort, averaging just under 102.

"It felt good and I'm still going," said Anderson, who set up a last eight showdown with James Wade.

"It was almost the perfect game but Vincent took a leg near the end and got the crowd going. Credit to him, that was fantastic.

"It's starting to come together for me now and my nerves are gone. I'm not defending my title from last year, I'm just trying to win it this year like everybody else - that's my approach."

Two-time World Champion Lewis is yet to drop a set in this year's tournament after cruising to a four-set success against Austria's Mensur Suljovic.

The Stoke ace took out brilliant shots of 121 and 161 during a win in which Suljovic failed to trouble the number five seed.

"I'm in the quarter-finals of the World Championship without losing a set - you've got to be happy with that," said Lewis, who will take on Peter Wright or Dave Chisnall in the last eight on January 1.

"You've got to be on your guard against a tricky player like Mensur and I'm happy with how it went. Last year I hit a nine-darter at this stage and then went out so I much prefer not hitting one and going through."

Earlier in the day, Anderson's protégé Smith produced a brilliant performance to reach the quarter-finals for the first time, while Wade and Jelle Klaasen also claimed wins.

Former PDC Unicorn World Youth Champion Smith hit 12 180s in just 16 legs as he saw off Holland's Benito van de Pas in straight sets.

Smith, who reach the semi-finals of the Grand Slam of Darts last month, averaged over 100 for the second successive round to continue his impressive form.

"That performance has made me stronger in this tournament," said number eight seed Smith, who has won six PDC ranking titles.

"I had fun up there and that made me play better. In the next game I'll have even more fun because I won't be the favourite so I can relax and play without pressure.

"If I can get my scoring and finishing together then I can go much further in this competition."

Wade is also through to the last eight after a comfortable victory against Jamie Caven, as the three-time semi-finalist earned a 4-1 success despite feeling under the weather.

"I think everyone has got a bit of a cold and I'm not feeling great so I'm pleased with how it went," said Wade, who praised the new layout of the Ally Pally arena, where the stage has been moved 90 degrees to accommodate more fans.

"I think it is fantastic as the fans are closer to us now and it makes for more interaction with them."

Tuesday's play also saw the second round completed as Klaasen defeated Mervyn King 4-2 with the aid of a brilliant 170 finish to set up a tasty last 16 contest with 16-time World Champion Phil Taylor on Wednesday.

"I feel good and if I can play my own game and hit my doubles then I think I have a good chance against Phil," said Klaasen, who won two Players Championship events in 2015.

"I was lucky at times in this match but I got there in the end and was pleased to get over the line. My game is more consistent now and even though it wasn't as good as the last round, I never felt like I might lose that game."

The quarter-final line-up will be completed after Wednesday's session, which also sees Peter Wright and Dave Chisnall facing off before Alan Norris takes on Mark Webster.

Following Tuesday's play and the drama of pre-tournament favourite van Gerwen's exit, title sponsors William Hill have now released the following Outright Winner odds:
5/2 Gary Anderson
7/2 Phil Taylor
4/1 Adrian Lewis
8/1 Raymond van Barneveld
10/1 Michael Smith
11/1 James Wade
12/1 Peter Wright
16/1 Dave Chisnall
25/1 Jelle Klaasen
66/1 Mark Webster
80/1 Alan Norris
Odds correct at time of publication and subject to fluctuation. For the latest odds, visit www.williamhill.com.

WATCH LIVE
The William Hill World Darts Championship will be screened live on the Sky Sports Darts channel, and worldwide through the following international broadcast partners.
| | |
| --- | --- |
| Sky Sports Darts | UK & Ireland (Dedicated Darts Channel) |
| RTL7 | Netherlands |
| Sport1 | Germany |
| Fox Sports | Australia |
| Sky | New Zealand |
| OSN | Middle East & North Africa |
| Fox | Italy |
| Fox Africa | Across Africa plus Greece, Turkey, Malta, Cyrpus & Israel |
| Nova | Czech Republic & Slovakia |
| Viasat | Denmark, Norway & Bulgaria |
| Pragosport | Hungary |
| ESPN3 | America |
| CCTV | China |
| | Live for International Pass Subscribers outside of UK, Ireland & Holland |

JOIN THE CONVERSATION ON SOCIAL MEDIA
Join the conversation online through PDC's social media channels, using the hashtag #WHDarts
Twitter - OfficialPDC or Follow William Hill via @WillHillBet .
Facebook - OfficialPDC
Instagram - OfficialPDC
Snapchat - Add OfficialPDC
YouTube - Watch exclusive interviews and features at the OfficialPDC Channel
Vine - OfficialPDC

William Hill World Darts Championship
Tuesday December 29
Afternoon Session
SECOND ROUND
Mervyn King 2-4 Jelle Klaasen
THIRD ROUND
Michael Smith 4-0 Benito van de Pas
James Wade 4-1 Jamie Caven

Evening Session
Adrian Lewis 4-0 Mensur Suljovic
Gary Anderson 4-0 Vincent van der Voort
Michael van Gerwen 3-4 Raymond van Barneveld

Wednesday December 30 (7pm)
Peter Wright v Dave Chisnall
Alan Norris v Mark Webster
Phil Taylor v Jelle Klaasen

Second Round - best of seven sets
Third Round - best of seven sets

MATCH INFORMATION
Mervyn King 2-4 Jelle Klaasen
SET ONE: 3-1
King hit a 180 before taking out 60 to break and he then landed double four to move further ahead. Klaasen hit back on double 18 but King sealed the first set by holding his throw.

SET TWO: 2-3
King landed two 180s and pegged double nine before taking out 84 to break. However, Klaasen stormed back, winning the next three legs to level the tie.

SET THREE: 1-3
The first two legs were shared before Klaasen pinned double ten and double nine to move ahead in the match.

SET FOUR: 3-2
King took out 82 but Klaasen produced a sensational 170 checkout in response before pinning double 18. He then missed six darts for the set, allowing King to level and take out 122 on the bull in the decider to level.

SET FIVE: 0-3
Klaasen landed double 18, double six and double four to rattle off three quick-fire legs.

SET SIX: 2-3
King won the first leg on double four but Klaasen levelled with the aid of his fifth 180 before his sixth maximum helped him edge ahead. The Dutchman missed five match darts in the next leg as King kept his hopes alive but they were dashed when Klaasen took out 56 to complete victory.

Match Stats
| | | |
| --- | --- | --- |
| Mervyn King | 2-4 | Jelle Klaasen |
| 27 | 100+ | 33 |
| 20 | 140+ | 15 |
| 0 | 170+ | 2 |
| 5 | 180 | 6 |
| 88.71 | Average | 93.56 |
| 122 | High Finish | 170 |
| 4 | Breaks of Throw | 7 |
| 11/39 - 28% | Checkout % | 15/47 - 32% |

Michael Smith 4-0 Benito van de Pas
SET ONE: 3-2
Smith hit a 180 in all five legs as the pair exchanged breaks of throw in the first two legs before van de Pas produced a fabulous 148 finish. Smith took out 82 on the bull and then pegged double 12 for the set, completing a ten-darter which included a bounce-out as he scored 120, 180 and 177!

SET TWO: 3-0
Smith kicked off with an 11-darter before pinning double two to break. He then hit his eighth 180 in as many legs and finished 72 to take a two-set lead.

SET THREE: 3-1
Smith hit two more maximums as he broke van de Pas' throw before pegging double ten to double his lead. The Dutchman took out 69 but Smith added an 11th 180 before landing double five.

SET FOUR: 3-0
Smith fired in his 12th 180 but van de Pas pegged double five to go in front. However,  Smith landed double ten in each of the next three legs to reach the last eight for the first time.

Match Stats
| | | |
| --- | --- | --- |
| Michael Smith | 4-0 | Benito van de Pas |
| 15 | 100+ | 15 |
| 10 | 140+ | 8 |
| 1 | 170+ | 1 |
| 12 | 180 | 1 |
| 101.56 | Average | 83.14 |
| 82 | High Finish | 148 |
| 6 | Breaks of Throw | 2 |
| 12/39  30.77% | Checkout % | 4/14   28.57% |

James Wade 4-1 Jamie Caven
SET ONE: 3-1
Wade opened the match with a 180 as he went ahead but Caven levelled by taking out 60. Wade pinned double two to move back in front before breaking with a 76 finish after hitting another maximum.

SET TWO: 1-3
The first two legs were shared before Caven landed double ten and took out a brilliant 127 finish on the bull to level the match.

SET THREE: 3-2
Wade fired in an 11-darter before Caven hit double eight. The world number seven then produced a fabulous 141 finish but his opponent replied with a 126 on the bull. Wade won the deciding leg on tops.

SET FOUR: 3-1
Wade broke his opponent's throw with a 66 checkout and doubled his lead by finishing 76. Caven pulled a leg back on double five but Wade pegged tops to move 3-1 up in sets.
SET FIVE: 3-2
Wade defied Caven's third 180 by bedding double ten. Caven responded with a 76 finish but the left-hander went ahead in a leg that saw both players hit maximums. Caven landed double ten to level the set but Wade pinned double top to move into the last eight.

Match Stats
| | | |
| --- | --- | --- |
| James Wade | 4-1 | Jamie Caven |
| 32 | 100+ | 28 |
| 24 | 140+ | 6 |
| 0 | 170+ | 0 |
| 3 | 180 | 4 |
| 93.89 | Average | 88.31 |
| 141 | High Finish | 127 |
| 2 | Breaks of Throw | 1 |
| 13/32  40.63% | Checkout % | 9/32  28.13% |

Adrian Lewis 4-0 Mensur Suljovic
SET ONE: 3-0
Lewis hit a 180 in the opening leg, which he won on double ten. He then broke by sinking double 18 before sealing the set on double five.

SET TWO: 3-1
Suljovic's first 180 helped him take the first leg but Lewis responded with finishes of 40, a brilliant 121 and 48 to double his lead in the match.

SET THREE: 3-2
Lewis raced into a two-leg lead, hitting two further maximums in the process. Suljovic pegged double ten and double four to level but Lewis landed double four to win the set.

SET FOUR: 3-1
Lewis produced a sensational 161 checkout to break but Suljovic replied by bedding his favourite double 14. Lewis got the job done though, pegging tops in each of the following two legs to move into the last eight.

Match Stats
| | | |
| --- | --- | --- |
| Adrian Lewis | 4-0 | Mensur Suljovic |
| 18 | 100+ | 21 |
| 13 | 140+ | 12 |
| 2 | 170+ | 0 |
| 4 | 180 | 2 |
| 98.69 | Average | 93.92 |
| 161 | High Finish | 40 |
| 5 | Breaks of Throw | 2 |
| 12/30  40% | Checkout % | 4/17  23.53% |

Gary Anderson 4-0 Vincent van der Voort
SET ONE: 3-0
Both players hit 180s in the opening leg, which Anderson won on double five. The world number two added a second maximum as he broke van der Voort's throw by landing tops and he found the same bed again to wrap up the first set.

SET TWO: 3-0
Anderson hit double 18 either side of a 76 finish as he doubled his lead.

SET THREE: 3-0
Anderson pinned tops before a brilliant 121 finish saw him break his opponent's throw. The pair both hit 180s before the Scotsman pinned tops to make it nine legs on the spin.

SET FOUR: 3-1
Anderson made it 11 legs in a row when he pegged double ten and double 12 but van der Voort finally got a leg on the board by landing double 19. Anderson, though, completed the rout by bedding double five, ending the match with a 101.58 average.

Match Stats
| | | |
| --- | --- | --- |
| Gary Anderson | 4-0 | Vincent van der Voort |
| 15 | 100+ | 18 |
| 10 | 140+ | 6 |
| 0 | 170+ | 0 |
| 7 | 180 | 3 |
| 101.58 | Average | 95.13 |
| 121 | High Finish | 38 |
| 5 | Breaks of Throw | 0 |
| 12/30  40% | Checkout % | 1/9  11.11% |

Michael van Gerwen 3-4 Raymond van Barneveld
SET ONE: 3-1
Van Gerwen took out 127 on the bull after setting up the shot with his first 180. His second maximum helped him double his lead but van Barneveld pegged double eight to pull a leg back. Van Gerwen landed the same double to take the first set.

SET TWO: 1-3
Van Gerwen hit double ten but the 2007 champion bounced back by bedding double four in a leg where both players hit maximums. He then produced a terrific 121 finish to break before landing double five to level the match.

SET THREE: 2-3
Van Barneveld's third 180 helped him edge ahead but van Gerwen replied with an 11-darter. The next two legs were also shared before van Barneveld took out 64 after setting it up brilliantly with a visit of 174.

SET FOUR: 3-0
Van Gerwen took out 77 before producing a spectacular 170 checkout. He then landed double nine to level the match at two sets apiece.

SET FIVE: 2-3
The first two legs were shared before van Gerwen grabbed a break of throw, only to see van Barneveld reply in kind in the following leg, taking out 124 with van Gerwen waiting on a double. He then pinned double six to move a set away from victory.

SET SIX: 3-2
Van Gerwen took the first two legs but van Barneveld broke back and then took out 82 to move within a leg of a famous triumph. Van Gerwen, though, produced a sensational 135 checkout to send the match into a deciding set.

SET SEVEN: 1-3
Van Barneveld took out 101 to edge ahead before finishing 72 to break. Van Gerwen kept his hopes alive with a sublime ten-darter but van Barneveld sealed an incredible victory with a 96 checkout after van Gerwen had missed a dart at double top. Van Gerwen ended with a 105.78 average in defeat, hitting 11 180s and a 170 checkout, while van Barneveld averaged over 100 in a heavy-scoring display.

Match Stats
| | | |
| --- | --- | --- |
| Michael van Gerwen | 3-4 | Raymond van Barneveld |
| 41 | 100+ | 43 |
| 14 | 140+ | 29 |
| 5 | 170+ | 1 |
| 11 | 180 | 7 |
| 105.78 | Average | 100.44 |
| 170 | High Finish | 124 |
| 5 | Breaks of Throw | 5 |
| 15/35  42.86 | Checkout % | 15/45 33.33% |