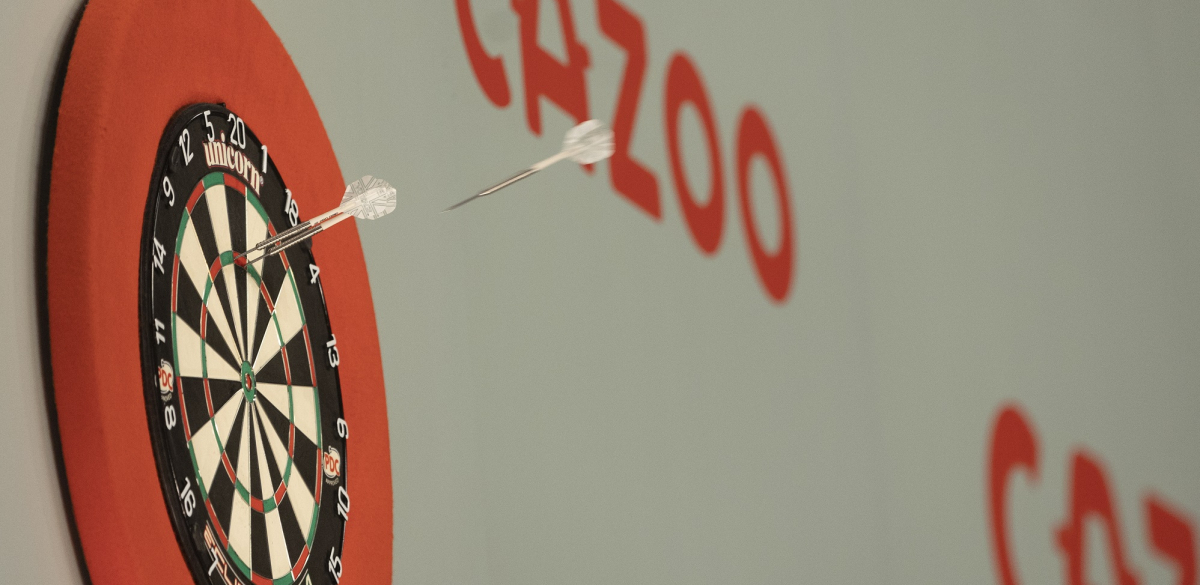 Entries for the 2022 PDC Qualifying School are now available, with coveted spots on the PDC ProTour on offer in Milton Keynes and Niedernhausen in January.
The 2022 PDC Qualifying School will be held across two stages from January 9-15, with events being held simultaneously in the UK and Germany.
First Stage will be held across three days from January 9-11, with players then progressing to Final Stage to compete from January 12-15 to win PDC Tour Cards.
First Stage will see the last eight players from each day qualify automatically for Final Stage, with the remaining places in Final Stage up to a limit of 128 players being decided from a First Stage Order of Merit, with one point being awarded per win from the first full round drawn without Byes.
The following players will be exempt to Final Stage of Q School in their respective region:
* Players who lose their PDC Tour Card at the end of 2021
* The players who finished from second to fourth from each of the final 2021 UK & European Challenge & Development Tour Orders of Merit.
In addition, the top eight players from the 2021 PDC Women's Series Order of Merit and the top eight players from the 2021 PDC Nordic & Baltic Tour Order of Merit will receive free entry to First Stage in their respective region.
Players from the UK, Republic of Ireland and Gibraltar will play in the UK & Ireland Q School at the Marshall Arena in Milton Keynes.
Players from all other European nations will play in the European Q School at the H+ Hotel in Niedernhausen.
Players from other nations outside of Europe may choose which Q School they compete in. Due to ongoing travel restrictions, the PDC may permit players to participate in an alternative Q School venue to the above criteria if it is more practical for them to do so.
Entry to the 2022 PDC Qualifying School is now available through the PDC Entry System, costing £450 (including £50 DRA Sanction Fee).
New players must Register their details at this link. Following your registration, you will receive an email to confirm that you are available to enter tournaments, and at this stage you can login to make your entry to the relevant events. This verification may take up to 48 hours.
Entries close at 1400 GMT on Wednesday January 5 2022.
European Qualifying School - Important Information
Due to current regulations in Germany, only fully vaccinated or recovered players may participate in the European Qualifying School. Players would be permitted one guest, who must also be fully vaccinated or recovered. In addition, all personnel will be required to reside at the H+ Hotel, and will be required to present a negative result to a rapid test at check-in which is less than 24 hours old. Full details will be available from PDC Europe and hotel bookings must be made via hotel@pdc-europe.tv.
UK Qualifying School - Important Information
Although there is currently no requirement for players to be fully vaccinated against Covid-19 to participate, there may be specific regulations for ALL players, regardless of vaccination status. Players are not currently required to reside in the adjoining DoubleTree-by-Hilton Hotel.
Note for all players:
* Players are advised not to make non-refundable or non-changeable travel or accommodation bookings.