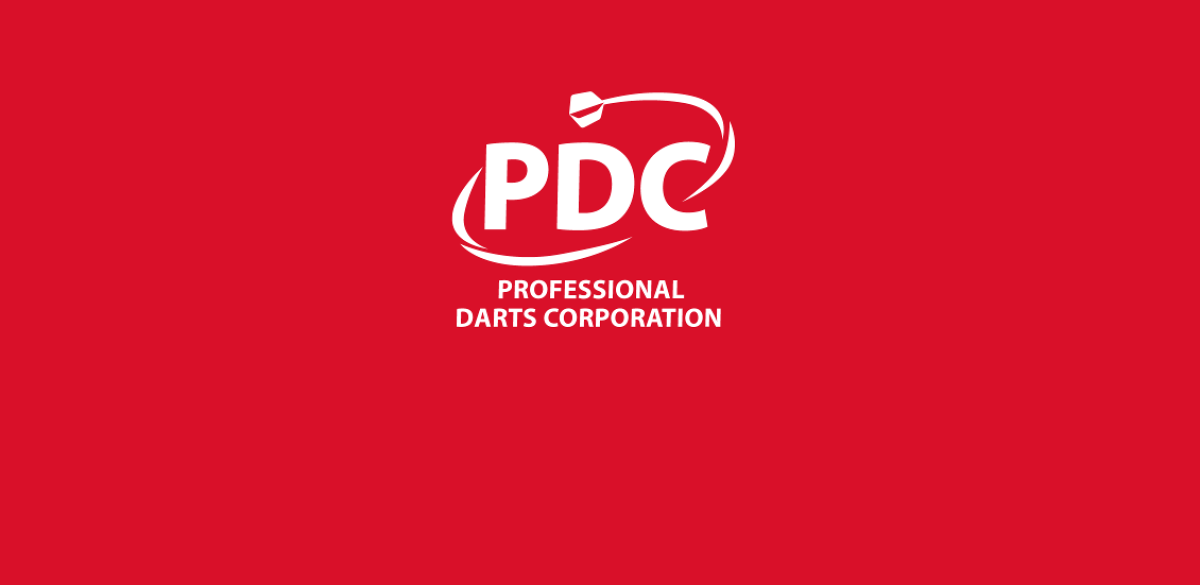 MARK WEBSTER clinically knocked out Gary Anderson at the SINGHA Beer Grand Slam of Darts on Wednesday night, as Raymond van Barneveld, Phil Taylor and Robert Thornton overcame scares to reach the quarter-finals in Wolverhampton.

Number two seed Anderson had been bidding to add the Grand Slam of Darts title to the World Championship and Premier League wins he has claimed during 2015.

However, his challenge at the Wolves Civic came unstuck against an inspired Webster, whose recent revival continued as he hit ten doubles from only 14 attempts in a fine display.

Early finishes of 92, 80 and 96 from Webster moved him 3-1 up before he took out 127 on the bull to lead 6-2.

Anderson finished 120 and an 11-darter either side of a 108 checkout from the left-hander, but he was crucially unable to break Webster's throw as the Welshman held his nerve to secure his last eight spot.

"I'm really pleased, I did a professional job and I'm over the moon," said Webster. "I knew I had to do something out of the ordinary - I wasn't going to have a 108 average so I had to finish well and take my chances and I did that.

"Gary still averaged 103 but he didn't play like he can, and I've beaten all the top players when they don't bring their A-game. I can compete with their B-game and I've done it again tonight.

"Once I got a lead I defended that lead very well and I'm pleased. I can play a lot better than that, but I got the job done so I'm happy.

"It's a massive scalp, he's the World Champion and a good player and I knew I had to finish well to beat him."

Webster now takes on Raymond van Barneveld, who won six successive legs to come from 7-4 down to defeat James Wade 10-7 in their second round contest.

Wade opened the match with two 180s and also landed an 11-dart finish as the pair shared the opening six legs, with van Barneveld finishing 98 and 84 before the left-hander took out 80 for a 4-3 lead and double eight to break throw.

A 95 checkout saw van Barneveld hit back, but Wade won the next two for a 7-4 lead only to see the 2012 champion to begin his fightback on double five and then defy 180s from his rival in the next two legs by taking out 120 and tops to level.

He then posted three 140s to move ahead for the first time at 8-7, before punishing seven missed doubles from Wade across the next two legs to secure victory.

"I'm really happy and I'm still dreaming about winning the trophy again," said van Barneveld. "In the first ten legs James hit everything but I said to myself to take more time to focus and concentrate, and they went in.

"Suddenly from 7-4 down it was seven-all, then I broke his throw. Maybe James thought he was already there but I never gave up.

"James started really well and produced some class darts but he missed a lot of doubles at the end. He still played a good game but was missing doubles."

Phil Taylor overcame a major scare to remain on course for a seventh Grand Slam of Darts title by coming from 4-0 down to defeat Terry Jenkins 10-6 in their repeat of the 2008 final.

Taylor seemed on course for a shock exit after Jenkins stormed into an early lead, but the 16-time World Champion showed his experience to win ten of the next 12 legs to progress.

Jenkins made a brilliant start, punishing seven missed doubles from Taylor to win the opening leg and hitting two 180s as he won three more legs to open up a 4-0 lead.

Taylor though, finished 97 to get off the mark and then took out 52, double 16 and 68 to level before extending his run to six successive legs as he moved 6-4 up.

Jenkins took out 158 to win his first leg in seven and then levelled, but Taylor moved back in front and then completed a killer 116 checkout to open up an 8-6 lead, before finishing double 16 and 99 to book a quarter-final spot.

"It was a scrappy match and it was all about survival," admitted Taylor. "Missing seven darts at a double in the first leg threw me, and my head was gone.

"When I was 4-0 down I had to relax and try to enjoy it. It didn't seem to click for me on stage but it's just one of those things.

"My finishing came back better and the 116 was a good shot after he had the 158, which was a belter, so I'm just relieved to have got the win in the end."

Robert Thornton won through to the quarter-finals for the second time in three years as he held off Robbie Green's fightback to claim a narrow 10-8 victory and set up a last eight contest with Taylor on Friday.

Thornton made a superb start with finishes of 96 and 160 in the opening two legs and also finished double four and tops for a 4-0 lead before Green kick-started his challenge with a 170 finish.

Thornton - October's World Grand Prix champion - took out another 96 finish as he traded legs with Green, who hit back from 7-3 to 7-6 with a 13-darter, double eight and a 95 bull finish.

The Scot, though, finished a key double ten to deny Green the chance to break and landed two more timely maximums when throwing first to close out the win.

"I'm just happy to get into the next round," said Thornton. "We've played each other a few times in the last year and tonight it was a battle, and I wanted it that little bit more.

"The 170 kick-started Robbie and I know how good a player he is, but he never got going fully and I capitalised, and I held my throw after that. My 180s came in at the right time and I hit my doubles well.

"There's nothing wrong with my confidence and I know I can go up there and play darts as well as anybody, and I'm enjoying it."

The second round concludes on Thursday night with the remaining four matches, including tournament favourite Michael van Gerwen's clash with former Lakeside Champion Steve Beaton.

Three-time Lakeside Champion Martin Adams takes on 2014 Grand Slam semi-finalist Kim Huybrechts, two-time World Champion Adrian Lewis plays world number four Peter Wright and nine-dart hero Dave Chisnall is up against former World Youth Champion Michael Smith.

Tickets for the SINGHA Beer Grand Slam of Darts can still be purchased in person from the Wolves Civic Box Office, by calling 0870 320 7000 or online at www.wolvescivic.co.uk, - LIMITED AVAILABILITY FOR ALL SESSIONS .
Watch Live!
Sky Sports - UK & Ireland
RTL7 - Netherlands
Sport1 - Germany
Fox Sports - Australia
Sky - New Zealand
OSN - Middle East
Fox Africa (African nations plus Cyprus, Greece, Israel, Malta and Turkey)
Nova - Czech Republic & Slovakia
www.LIVEPDC.TV for International Pass Subscribers outside of the UK, Ireland & Netherlands.

SINGHA Beer Grand Slam of Darts
Wednesday November 11 (7pm-11pm)
Second Round
Robert Thornton 10-8 Robbie Green
Phil Taylor 10-6 Terry Jenkins
Gary Anderson 6-10 Mark Webster
James Wade 7-10 Raymond van Barneveld
Best of 19 legs

MATCH INFORMATION
Robert Thornton v Robbie Green
1-0 - Thornton hits a 180 in the opening leg before finishing 96 to take the opening leg in 12 darts.
2-0 - Thornton doubles his lead with a brilliant 160 checkout.
3-0 - Double four sees Thornton win his third successive leg.
4-0 - Thornton hits a 180, and is given a reprieve for three missed doubles when Green also misses a trio of darts to get off the mark, as the Scot finishes tops to win his fourth leg.
4-1 - Green claims his first leg of the game in superb style with a sensational 170 checkout.
5-1 - Thornton wires double ten to finish 140, but returns to take the leg and restore his cushion.
5-2 - Green finishes 50 on double 16 to hit back.
6-2 - Green hits a 180, but misses tops to break throw as Thornton takes out his second 96 finish of the game to claim the leg.
6-3 - Double eight sees Green hit back.
7-3 - Thornton hits tops to move three legs away from victory.
7-4 - Green hits a 180 as he leaves 44 for a 14-darter to cut the gap.
7-5 - Green claims an all-important break of throw, opening with his fourth maximum before finishing double eight.
7-6 - Thornton fires in a 180, but Green takes out 95 on the bull to cut the gap to one leg.
8-6 - Double ten sees Thornton deny Green the chance to level.
8-7 - Green fires in a 180 and tops to respond once more.
9-7 - Thornton moves a leg away from victory by hitting a 180 and double 16.
9-8 - An 84 finish keeps Green's hopes alive.
10-8 - Thornton hits his fifth 180 before finishing tops to book his quarter-final spot.

Match Stats
| | | |
| --- | --- | --- |
| Robert Thornton | 10-8 | Robbie Green |
| 20 | 100+ | 27 |
| 12 | 140+ | 7 |
| 0 | 170+ | 2 |
| 5 | 180 | 5 |
| 93.09 | Average | 96.61 |
| 160 | High Finish | 170 |
| 2 | Breaks of Throw | 1 |
| 10/22 - 45% | Checkout % | 8/18 - 44% |

Phil Taylor v Terry Jenkins
0-1 - Taylor lands a 180, but misses seven darts at doubles to allow Jenkins in on double ten for an immediate break of throw.
0-2 - Jenkins doubles his lead by hitting a 180 and tops.
0-3 - Jenkins finishes double 16 to claim another break of throw and a three-leg lead.
0-4 - Both players land 180s before Jenkins hits tops to take his fourth leg of the game, with Taylor waiting on 32.
1-4 - Jenkins lands a third 180 of the game, but Taylor finishes 97 on double 12 to claim his first leg of the contest.
2-4 - Taylor finishes 52 to break throw and reduce the gap to two legs.
3-4 - Jenkins hits a 180 to leave 81 after nine darts, but misses the single 12 to leave the bull to allow Taylor in on double 16 to continue his revival.
4-4 - Taylor finishes 68 to level the contest.
5-4 - Jenkins misses a dart at tops, and Taylor hits double four to move ahead with a fifth straight leg.
6-4 - Both players land 180s, but Taylor hits double top as he moves two legs clear to continue his charge.
6-5 - Jenkins hits back to win his first leg in seven with a superb 158 finish.
6-6 - Double 16 sees Jenkins square the contest.
7-6 - Taylor receives a let-off for three missed doubles as he returns on double ten to move back in front.
8-6 - A superb 116 finish sees Taylor regain a two-leg cushion over his rival.
9-6 - Jenkins misses double 11 for a 124 finish, and Taylor returns on double 16 to move a leg away from the win.
10-6 - Jenkins misses a dart at tops, and Taylor finishes 99 with a fine single 17, bullseye, double 16 combination.

Match Stats
| | | |
| --- | --- | --- |
| Phil Taylor | 10-6 | Terry Jenkins |
| 24 | 100+ | 22 |
| 9 | 140+ | 13 |
| 0 | 170+ | 1 |
| 3 | 180 | 5 |
| 91.67 | Average | 95.16 |
| 116 | High Finish | 158 |
| 5 | Breaks of Throw | 3 |
| 10/24 - 42% | Checkout % | 6/13 - 46% |

Gary Anderson v Mark Webster
0-1 - Webster lands a 180 and finishes 92 to take the opening leg against the throw.
0-2 - The Welsh ace finishes 80 to double his lead.
1-2 - Anderson hits a maximum before taking out 40 to get off the mark.
1-3 - Three misses at tops from Anderson allow Webster in to finish 96 on double nine.
2-3 - Anderson finishes 40 once again as he cuts the gap to one leg.
2-4 - Webster lands a 180 and finishes tops to regain his cushion.
2-5 - Another maximum helps the left-hander pull away before double ten breaks throw.
2-6 - Anderson opens with a 177, but Webster finishes 127 on the bull to win a third successive leg.
3-6 - Anderson takes out 120 to hit back.
3-7 - Webster takes out 108 on double 16 to claim a key leg as he regains his four-leg lead.
4-7 - Anderson opens with two 140s and then hits a 180 before landing tops for a superb 11-darter.
4-8 - Anderson kicks off the leg with a 180, but Webster takes out 56 on tops to avoid a break of throw.
5-8 - Anderson fires in a third 180 in as many legs before returning on double ten to win his fifth leg.
5-9 - Webster hits a timely 171 score to leave 36 before pinning double 18 for a 13-darter to move to the brink of victory.
6-9 - Double top sees Anderson hit back to keep the contest alive.
6-10 - Anderson wires the bull for a 123 finish to break throw, and Webster finishes double 18 to complete a clinical win, hitting ten doubles from 14 attempts.

Match Stats
| | | |
| --- | --- | --- |
| Gary Anderson | 6-10 | Mark Webster |
| 25 | 100+ | 14 |
| 14 | 140+ | 9 |
| 1 | 170+ | 1 |
| 4 | 180 | 3 |
| 104.22 | Average | 94.89 |
| 120 | High Finish | 127 |
| 0 | Breaks of Throw | 2 |
| 6/16 - 38% | Checkout % | 10/14 - 71% |

James Wade v Raymond van Barneveld
1-0 - Wade makes a perfect start with two 180s before hitting double ten for the opening leg.
1-1 - van Barneveld levels by finishing 98 on double 12.
2-1 - Wade finishes 40 to move back ahead.
2-2 - van Barneveld again hits double 12, this time to take out 84.
3-2 - van Barneveld opens with a 180, but Wade finishes 96 for an 11-darter to regain the edge.
3-3 - Wade lands a 180, but van Barneveld averts a break of throw by hitting tops.
4-3 - The roles are reversed as the Dutchman hits a 180, only to see Wade take out 80 on double ten.
5-3 - Wade claims the first break of throw in the match, hitting a fourth 180 and taking out double eight.
5-4 - Wade misses eight darts at doubles 12, six and three to open up a three-leg lead, allowing van Barneveld back into the leg to finish 95 on double 19 for a break.
6-4 - Wade fires in a 180, his fifth of the game, as he breaks again to move two legs up once more.
7-4 - Wade moves three legs clear for the first time, hitting a 171 score and tops.
7-5 - van Barneveld hits back to reduce the gap.
7-6 - Wade lands a 180, but van Barneveld takes out 120 for a break of throw.
7-7 - Wade fires in a 180 to leave 61, but van Barneveld levels by hitting tops to claim a third successive leg.
7-8 - van Barneveld breaks throw with a third-dart double 16 to move ahead for the first time.
7-9 - Wade misses three darts at his favourite double top, and van Barneveld steps in to take out double ten to open up a two-leg lead.
7-10 - van Barneveld hits a 180, and when Wade misses a further four darts at double top and ten, the Dutchman returns on double nine to claim the victory with six straight legs.

Match Stats
| | | |
| --- | --- | --- |
| James Wade | 7-10 | Raymond van Barneveld |
| 17 | 100+ | 24 |
| 13 | 140+ | 19 |
| 1 | 170+ | 0 |
| 8 | 180 | 3 |
| 100.05 | Average | 96.96 |
| 96 | High Finish | 120 |
| 2 | Breaks of Throw | 4 |
| 7/27 - 26% | Checkout % | 10/21 - 48% |