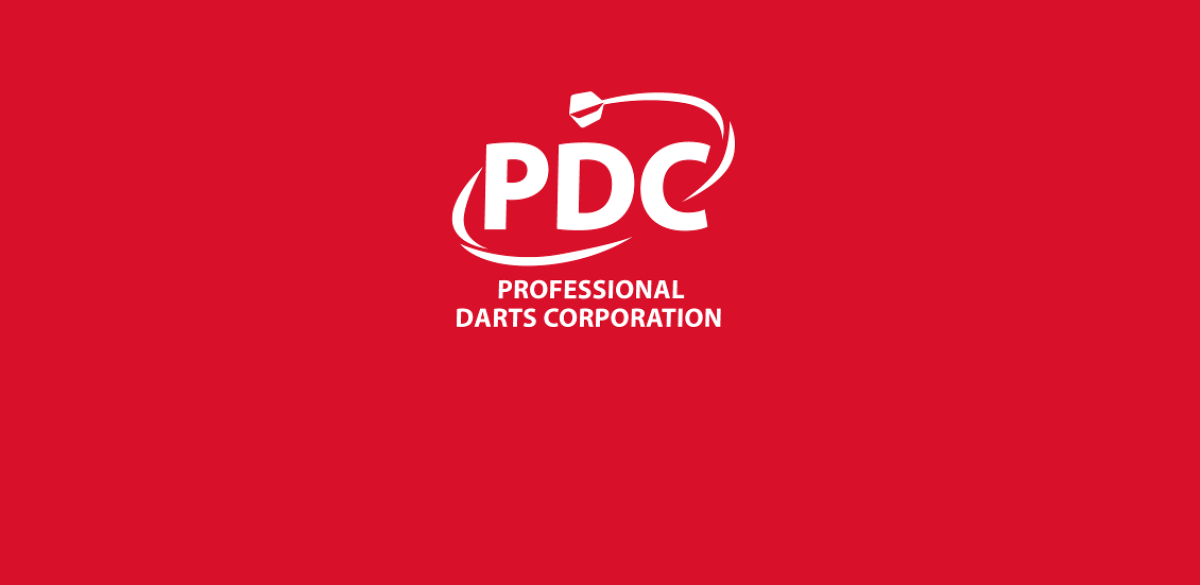 BIG-FINISHING TAYLOR & BARNEY ENJOY WOLVERHAMPTON WINS

PHIL TAYLOR and Raymond van Barneveld will clash in the SINGHA Beer Grand Slam of Darts semi-finals on Sunday following their victories over Robert Thornton and Mark Webster in Wolverhampton.

Taylor produced a staggering display of finishing as he swept aside Thornton 16-7 in a repeat of the 2013 Wolves Civic final.

The 55-year-old hit 16 doubles from 21 attempts and landed five ton-plus checkouts during a dominant performance to see off the Scot, who shared the opening six legs before seeing Taylor pull clear.

Taylor had already taken out 121 and 126 before a ten-dart finish in the seventh leg sparked a run which saw him take seven legs out of nine to move 10-5 up.

Thornton hit back to win a sixth leg, but Taylor finished 167 and 120 before sealing his semi-final spot with a 101 checkout.

"It's brilliant to be in the semis," said Taylor. "My finishing was great but it had to be tonight, and the 167 was a massive shot at a crucial time.

"I had to put Robert under pressure but he never gives up and he's a cracking player and he was still coming back at me at the end."

Taylor now faces his great rival van Barneveld in the semi-finals on Sunday afternoon, after the 2012 Grand Slam of Darts champion landed four ton-plus checkouts in his 16-12 defeat of Mark Webster.

Van Barneveld produced a classy performance to see off Webster, who had knocked out World Champion Gary Anderson in the second round but was unable to repeat his deadly finishing as  punished a string of missed doubles in mid-game to create a lead he would never lose.

Van Barneveld finished 121 and 161 as he opened up a 10-4 lead over Webster, who hit a 110 checkout in reply as he halved the gap.

Van Barneveld then took out 146 as he moved 13-8 up, with Webster hitting back to 13-12 but crucially being unable to level as the Dutch star hit tops for some breathing space, a 124 finish and an 11-darter to seal victory.

"I'm really happy," said van Barneveld. "I worked hard for this and I was very focused but I could never relax.

"Mark's a fantastic player and he kept coming back all the time and I was worried in the last five or six legs, but the 124 finish was a mental break-point I think.

"He hit ten 180s but you prefer to hit doubles and mine went in big-time tonight. It was my night tonight and maybe it's my week because I feel comfortable and I'm happy with the way I'm playing.

"I was so tired at the end but I'm not used to playing long games like this in the quarter-finals at the moment! I'll get plenty of rest on Saturday and prepare for Sunday now."

Taylor added: "I wish it was the final against Barney because it will be an absolute belter and I hope it's a good game.

"Raymond's a winner and he pulls it out when he has to. He's going to go up there and play well and I'll have to be on my game."

Van Barneveld's compatriot Michael van Gerwen is bidding for revenge against Kim Huybrechts for last year's quarter-final loss to the Belgian when the pair clash at the same stage on Saturday.

Huybrechts hit a nine-dart finish as he knocked out the world number one a year ago, but van Gerwen averaged 109 in his second round win over Steve Beaton and said: "I feel comfortable and I want to keep these performances going because I feel I can win this tournament

"It's going to be a fantastic game against Kim. Last year I lost to him but I only have one goal this week and that's to win this tournament.

"When I play like I did on Thursday I feel unbeatable, but loads of other players can play that well too. I've lost with a 111 average recently so nothing is guaranteed."

The other quarter-final sees former World Youth Champion Michael Smith up against two-time World Champion Adrian Lewis, who is bidding to reach his third Wolverhampton semi-final.

Tickets for the SINGHA Beer Grand Slam of Darts can still be purchased in person from the Wolves Civic Box Office, by calling 0870 320 7000 or online at www.wolvescivic.co.uk, - LIMITED AVAILABILITY FOR ALL SESSIONS .
 

Watch Live!
Sky Sports - UK & Ireland
RTL7 - Netherlands
Sport1 - Germany
Fox Sports - Australia
Sky - New Zealand
OSN - Middle East
Fox Africa (African nations plus Cyprus, Greece, Israel, Malta and Turkey)
Nova - Czech Republic & Slovakia
www.LIVEPDC.TV for International Pass Subscribers outside of the UK, Ireland & Netherlands.

SINGHA Beer Grand Slam of Darts
Friday November 13
Quarter-Finals
Mark Webster 12-16 Raymond van Barneveld
Robert Thornton 7-16 Phil Taylor
Best of 31 legs

Saturday November 14 (7pm)
Quarter-Finals
Michael Smith v Adrian Lewis
Michael van Gerwen v Kim Huybrechts
Best of 31 legs

MATCH INFORMATION
Mark Webster v Raymond van Barneveld
1-0 - van Barneveld misses double six to take out 126, and Webster hits double ten to claim the first leg.
1-1 - Double two sees van Barneveld level.
1-2 - Webster hits a 180, but is unable to prevent van Barneveld from taking out 121 on double 14 to break throw.
2-2 - Webster opens with two maximums to set up a possible nine-darter, and though he is unable to complete the perfect leg he returns to hit double ten to break back.
2-3 - Webster hits his fourth 180 of the game, but misses double 18 and nine to move back ahead as van Barneveld returns from a missed bull to land double eight.
2-4 - Webster misses a dart at tops, and van Barneveld finishes 65 on double six to open up a two-leg lead.
2-5 - The Welsh ace misses another dart at tops, for a 111 checkout, and van Barneveld follows a 180 with double eight to break throw once more.
2-6 - Webster kicks off with his sixth 180 of the contest, but pays for another missed double - at double 14 for a 148 finish - as van Barneveld hits double ten to win his fourth straight leg.
3-6 - Webster finishes 64 on double 16 to claim his first leg in five.
4-6 - Tops sees Webster break throw to halve the deficit.
4-7 - van Barneveld hits a 177 before punishing two further missed doubles from Webster by taking out 80 on double five.
4-8 - Webster fires in another 180 but sees van Barneveld take out a brilliant 161 checkout.
4-9 - van Barneveld finishes 76 on double eight to move five legs clear.
4-10 - The 2012 Grand Slam champion posts a 180 and finishes 68 on tops to continue his charge with a third straight leg.
5-10 - Webster lands a 180 before taking out 56 to reply.
6-10 - Webster breaks throw with a 110 checkout, ending on double 15.
7-10 - Two misses at double 16 from van Barneveld allow Webster in on double three to win his third successive leg.
7-11 - Webster hits a 180 but misses the bull, allowing the Dutchman in on double 18.
7-12 - van Barneveld produces a superb 146 checkout to move five legs clear.
8-12 - Webster hits his tenth 180, and lands double ten to respond.
8-13 - Webster misses the bull, double 12 and double six to allow van Barneveld to follow a 180 with double niine.
9-13 - Webster breaks throw on double ten to hit back once more.
10-13 - Webster takes out a superb 107 checkout on tops to reduce the gap to three legs.
11-13 - Webster's revival continues as he finishes 96 on double 18.
12-13 - The left-hander cuts the gap to one leg by finishing 52 on tops.
12-14 - van Barneveld hits tops to finish 60 to win his first leg in five, denying Webster a chance to level.
12-15 - van Barneveld moves a leg away from the win with a fine 124 checkout on double 11.
12-16 - van Barneveld completes the win in style with a brilliant 11-darter, hitting a fourth 180 in the process of reaching the semi-finals.

Match Stats
| | | |
| --- | --- | --- |
| Mark Webster | 12-16 | Raymond van Barneveld |
| 37 | 100+ | 32 |
| 13 | 140+ | 29 |
| 1 | 170+ | 1 |
| 10 | 180 | 4 |
| 96.86 | Average | 95.37 |
| 110 | High Finish | 161 |
| 6 | Breaks of Throw | 8 |
| 12/35 - 34% | Checkout % | 16/30 - 53% |


Robert Thornton v Phil Taylor
0-1 - Taylor holds throw to take the game's opening leg.
1-1 - Taylor misses tops to break throw, and Thornton finishes 62 to level.
1-2 - Taylor hits a 180 and finishes 121 to move back in front.
2-2 - The pair trade maximums before Thornton hits double six to respond.
2-3 - Taylor finishes a superb 126 finish on the bull.
3-3 - Thornton takes out 24 to square the contest again.
3-4 - Taylor regains the lead with an outstanding ten-dart leg, scoring 180, 134 and 171 before hitting double eight.
3-5 - Double eight sees Taylor break throw.
3-6 - Taylor finishes 32 to move three legs clear.
4-6 - Thornton takes out 86 on the bull to win his first leg in four.
4-7 - Taylor finishes 66 on double four to regain his cushion.
5-7 - Double ten sees Thornton hit back once more.
5-8 - Taylor fires in a 180 and double 16 to win his eighth leg, moving himself halfway to victory.
5-9 - Taylor lands another bullseye finish, this time completing an 84 checkout on the middle double.
5-10 - Taylor finishes 62 on double 16 to open up a five-leg lead.
6-10 - Thornton responds on double 16.
6-11 - Taylor hits double 16 to restore his cushion.
6-12 - Thornton misses double 11 to finish 102, and Taylor completes a 13-darter on double 16.
6-13 - Taylor produces a killer 167 checkout to move seven legs clear.
6-14 - Taylor follows his sixth 180 of the game with a 94 checkout to continue his charge towards the semi-finals.
6-15 - Taylor takes out 120 for his fourth ton-plus checkout of the game as he moves a leg away from victory.
7-15 - The pair trade 180s before Thornton hits tops to keep his hopes alive.
7-16 - Taylor's eighth maximum is followed by a third 180 from Thornton, but the reigning champion takes out 101 on double 16 to seal a brilliant win, averaging 104.18 and hitting 76 percent of his finishes.

Match Stats
| | | |
| --- | --- | --- |
| Robert Thornton | 7-16 | Phil Taylor |
| 25 | 100+ | 37 |
| 18 | 140+ | 15 |
| 0 | 170+ | 1 |
| 3 | 180 | 8 |
| 93.48 | Average | 104.18 |
| 86 | High Finish | 167 |
| 0 | Breaks of Throw | 4 |
| 7/15 - 47% | Checkout % | 16/21 - 76% |