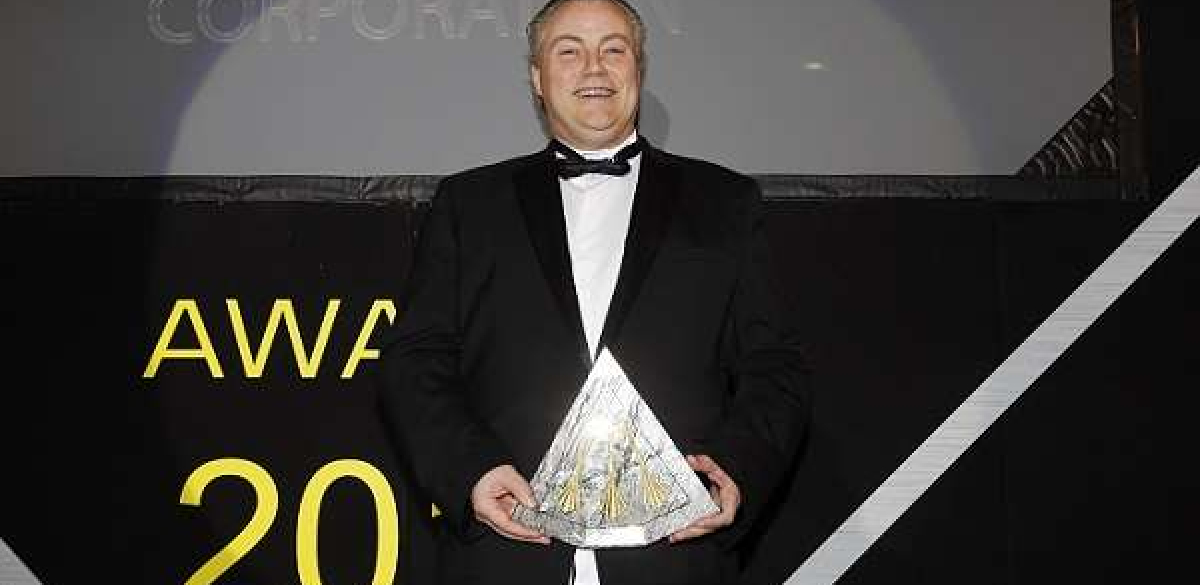 JOHN PART became the 14th inductee into the PDC Hall of Fame at the 2017 PDC Annual Awards Dinner, marking his achievements during a stellar career to date.

The sport's most successful North American player, Canada's Part has won three World Championship titles and the Las Vegas Desert Classic, as well as a host of other ranking events during two decades as a professional.

Part is now combining playing with his role as a commentator with Sky Sports - bringing his views to fans worldwide.

PDC Director Edward Lowy, also the Managing Director of Unicorn Darts, gave the following Hall of Fame induction for John:
Curled lips, cross dressing, The Wild Bunch and Star Wars are Worlds that collide for tonight's Hall of Famer.

We welcome a true giant of the game, an aggressive talent of explosive ability and complete professionalism, a fearless Legend of the oche, a real Class Act.

Mr John Part. Your Canadian sneer and snarl exploded onto our screens at the 1994 Lakeside World Championship. Quite remarkably, you won what was then the biggest prize in darts on your debut and started a groove of being the first non-UK player to lift the trophy.

January 4 2003, 14 years ago today - you and Phil took part in one of the finest PDC World Championship finals ever to be seen. An enthralled audience taken to the deciding set, your nerveless cool won the day, your Double Top won the trophy, again the first player from outside of the UK to do so.

To 2006 and the Desert Classic in Las Vegas. A wardrobe malfunction just before the first round, you found yourself in winning ways and Barney's borrowed trousers, ironically then going on to beat Raymond in the final or, as you put it "Barney and I met in the final and I defeated the very trousers that got me started!"

2008 was the PDC's first World Championship at Ally Pally - you triumphed again and joined the darting elite of players to be crowned World Champion three times, and an even more select group who have won World Championships in both the PDC & BDO.

One step removed from the oche, John is the consummate pundit and commentator. Articulate, intelligent, insightful with the smoothest delivery, you entertain, educate and inform millions of viewers as part of Sky's outstanding coverage.

Three World Championship victories aside, winning as a lifestyle continues - whilst Michael & Gary were slugging it out on stage on Monday night, John scooped the Big
One, The Ally Pally Pundits Prediction League. Class.

On a personal note, JP, I have had the honour and pleasure of travelling with you all over the World, of sharing car crashes in China, sushi in Japan, climbing the Great Wall, dubious bars, great food and conversation wherever.

Worldly wise and widely read, a connoisseur of Westerns, you are always terrific company to be with, the most reliable and valued of colleagues.

As player, World Champion, World Darts Ambassador or live from the studio, you have come into our hearts and homes.

You have won our complete respect for all you have achieved, for the manner in which you have conducted yourself. You have our best wishes for all that lies ahead of you. You will succeed whatever your chosen path may be.

How appropriate that the first non-UK player to win at Lakeside, the first non-UK player to win the PDC World Championship is now the first non-UK entrant to the PDC's Hall of Fame.

The most successful player ever from Canada, indeed, from North America. John, today the PDC take this opportunity to thank you and to acknowledge your unique contribution over so very many years.

Whilst Part has dropped out of the world's top 64 to lose his PDC Tour Card, the 50-year-old will compete at PDC Qualifying School later in January and is determined to reclaim his status amongst the sport's elite.

"I love darts and I think there are a lot of great, fantastic things happening in the game," said Part. "It's been really wonderful, and I'm so happy to have been at the onset of the current game, and to get some acknowledgement of that is fantastic.

"All I've ever done is play a game I love, and I got to keep going to different places and do a lot more than play darts, and I've had a lot of good times. This means a great deal to me."