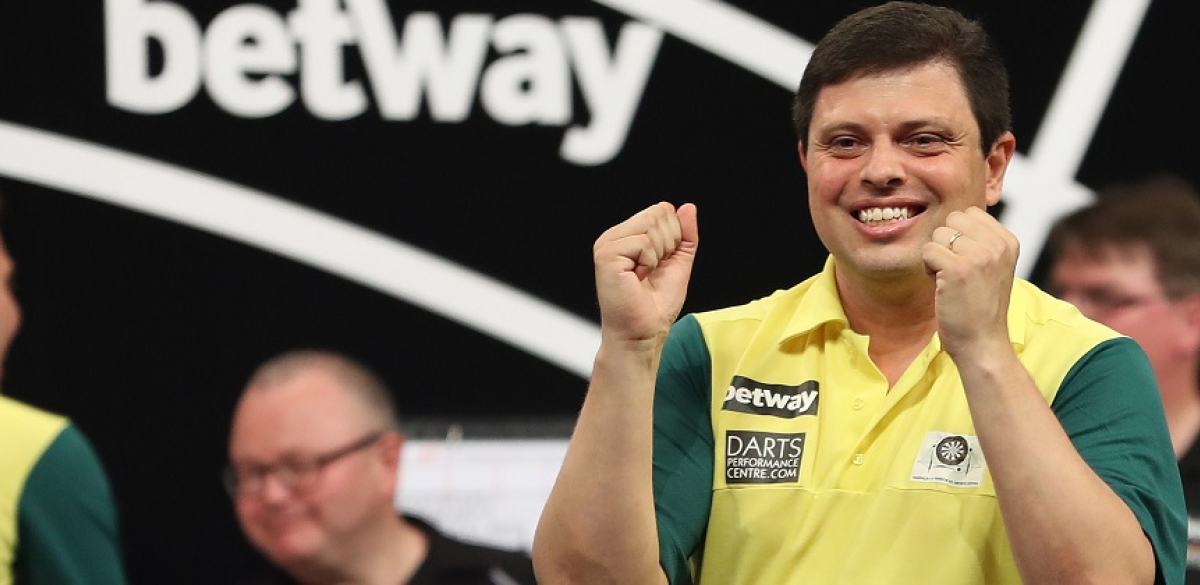 A SOUTH & Central American Qualifier will be held in Brazil next month for a player to win a spot in the 2017/2018 William Hill World Darts Championship.
The knockout will be open to players from 30 countries across South and Central America, and comes following the success of the inaugural Brazil team at the World Cup of Darts in June.
Diogo Portela - the UK-based Brazilian who is competing on the PDC circuit - was joined by fellow countryman Alexandre Sattin (pictured) in Frankfurt, with the pair defeating Switzerland before losing out to Germany.
A number of players from the region have previously competed in the World Championship, notably Guyana's Norman Madhoo and Sudesh Fitzgerald and Barbados' Anthony Forde and Winston Cadogan.
The Qualifier will be held on Saturday September 23 at the Girasol Plaza Hotel in Palmas in the Tocantins area of Brazil.
Entry Fee: $75 with entry deadline of Saturday September 9.
For further information, contact jdbdardosbrasil@gmail.com
Eligible Countries:
South America: Argentina, Bolivia, Brazil, Chile, Colombia, Ecuador, French Guiana, Guyana, Paraguay, Peru, Suriname, Uruguay, Venezuela
Central America: Bahamas, Barbados, Belize, Costa Rica, Cuba, Dominia, El Salvador, Granada, Guatemala, Haiti, Honduras, Jamaica, Nicaragua, Panama, Dominican Republic, St Lucia, Trinidad & Tobago
Hotel Information:
Single Room – From R$469 per R$ 179 (around £45) per night
Double Room – From R$ 521 per R$ 199 (around £50) per night
For further information, contact jdbdardosbrasil@gmail.com
Prize Money
Winner receives place in William Hill World Darts Championship
Runner-up $1,000
Semi-Finalists $400
Quarter-Finalists $200