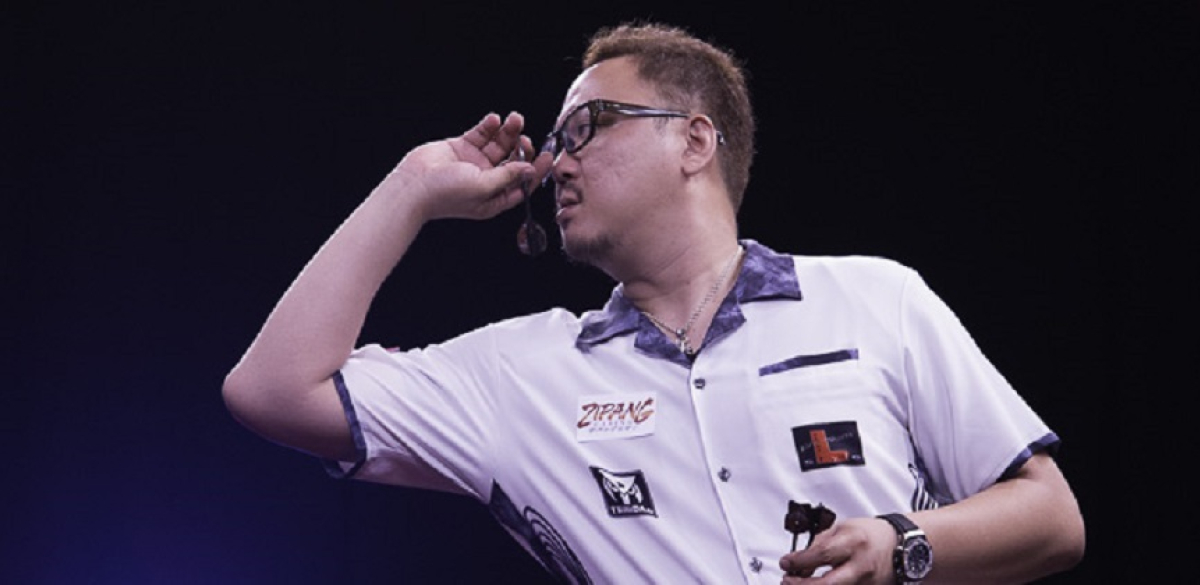 SEIGO ASADA has won the PDJ Japanese Qualifier to secure a William Hill World Darts Championship debut in December.
A semi-finalist in last year's Japanese qualifying event, the 37-year-old from Osaka this time went all the way as he earned his first Alexandra Palace appearance.
Asada enjoyed three 4-1 wins on his way to the final, defeating Noriyuki Negishi, Toyokazu Shibata and Shingo Enomata, before producing his best display of the event in a 5-2 defeat of Yuya Higuchi.
Asada - nicknamed The Ninja - landed a 180 in the opening leg and took out 76 as he doubled his lead before missed doubles in leg three allowed Higuchi to respond.
Another 180 and an 83 finish gave Asada a 3-1 lead, with Higuchi replying with a 14-darter only to see his rival prove too strong in the next two with six scores of a 100 or better as legs of 17 and 14 darts sealed his win.
Asada previously competed in the 2016 Tokyo Darts Masters as he made his World Series of Darts debut, losing out to Gary Anderson, and is also a three-time Lakeside Championship qualifier and four-time Japan Open winner.
2017 PDJ Japanese Qualifier
First Round
Toyokazu Shibata 4-3 Hisato Sotoosa
Seigo Asada 4-1 Noriyuki Negishi
Tatsuya Zama 4-1 Katsuya Aiba
Shingo Enomata 4-0 Osamu Niki
Shin Higashida 4-3 Sho Katsumi
Haruki Muramatsu 4-3 Taro Yachi
Keita Ono 4-1 Satoaki Taguchi
Yuya Higuchi 4-2 Kenichi Aijiki
Quarter-Finals
Seigo Asada 4-1 Toyokazu Shibata
Shingo Enomata 4-1 Tatsuya Zama
Haruki Muramatsu 4-2 Shin Higashida
Yuya Higuchi 4-2 Keita Ono
Semi-Finals
Seigo Asada 4-1 Shingo Enomata
Yuya Higuchi 4-2 Haruki Muramatsu
Final
Seigo Asada 5-2 Yuya Higuchi