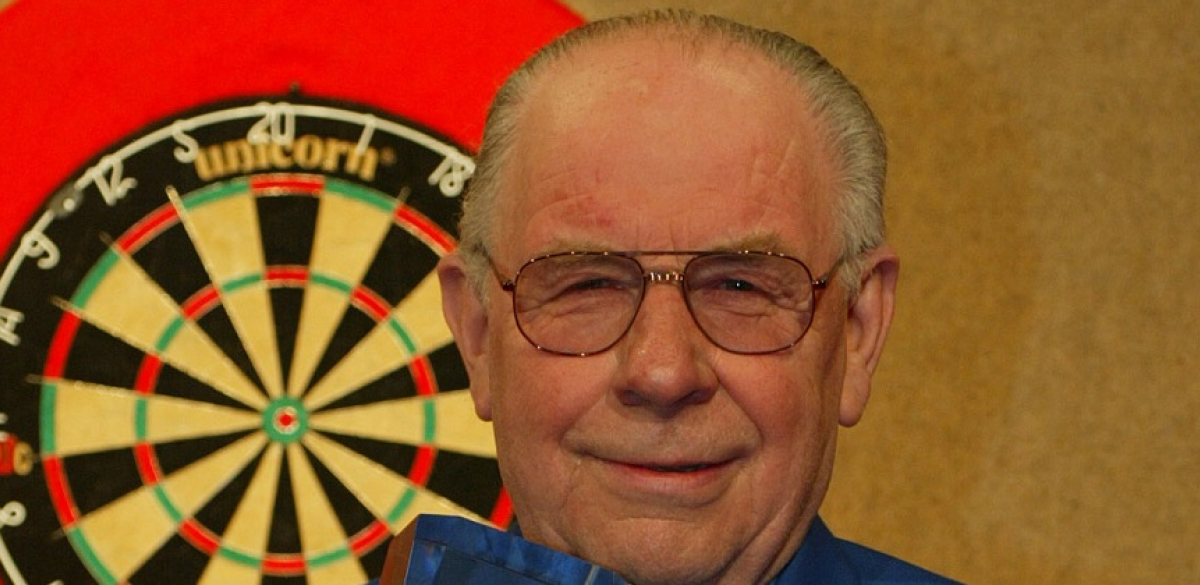 THE Professional Darts Corporation is saddened to learn of the passing of former referee and Hall of Fame member Freddie Williams on Saturday.
Freddie spent 35 years officiating at the sport's top level, initially with the National Darts Organisation of Great Britain and then the BDO, and was involved with the PDC from its formation through to his retirement.
Freddie - who called the first ever televised nine-dart finish by John Lowe in 1984 - was inducted into the PDC Hall of Fame upon his retirement in 2006.
Freddie, 81, is survived by wife Pat, who previously worked as the PDC's statistician.
PDC Chairman Barry Hearn said: "Freddie made an invaluable contribution to both the sport of darts and the PDC and was a popular and respected figure in the sport.
"He remained a keen follower of the sport after his retirement and has been a welcome visitor to PDC events ever since with his wife Pat. We send out condolences to Pat and Freddie's wider family at this time."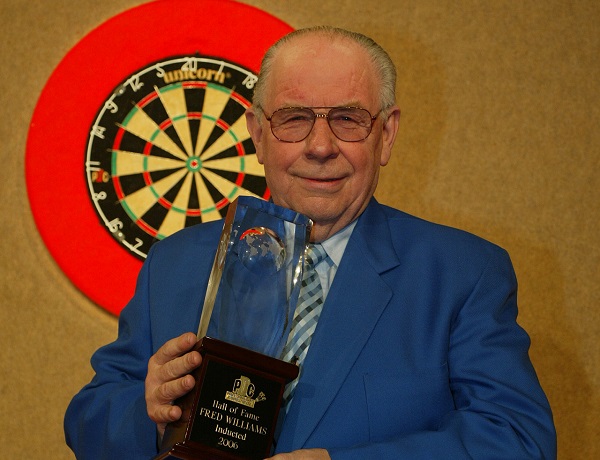 Tributes on Twitter
The BDO
We are so sorry to hear this. Freddie Williams was one of the best referees the sport has known and played a big part in BDO, PDC and of course Essex darts. Our hearts go out to Pat and the family at this time. https://t.co/OOJQHrkqxC

— BDO Darts (@BDOdarts) November 11, 2017
Kevin Painter
Sorry to hear that former darts referee & gentleman Freddie Williams has passed away today.Thoughts go out to Wife Pat and https://t.co/XSAi0aMNpU Fred.

— Kevin Painter (@OfficialKP180) November 11, 2017
Paul Nicholson
Sad sad news about Freddie Williams passing away. What a legendary fella as well as a legendary referee in our great game.
For me he's the only one who gets away with saying "yes" before game shot!! Hat tipped!! We'll miss you chief.

— Paul Nicholson (@TheAsset180) November 11, 2017
PDC Referee Paul Hinks
Sad to hear of former PDC Referee Freddie Williams passing away today.Fred was a gentleman and it was a pleasure working with him. My thoughts go out to Pat and their family at this sad moment in time. RIP Freddie.

— Paul Hinks (@paul_hinks2) November 11, 2017
PDC Referee Russ Bray
Very sad to hear the passing of Freddie Williams y'day..I called with Freddie for many years here at the PDC, a fantastic Ref and a top man...RIP Fella

— Russ Bray (@Russ180) November 12, 2017
Video of Freddie refereeing John Lowe's nine-dart finish
Yesterday we lost the great Freddie Williams.

He will forever have his place in history as the referee of the first televised nine-darter, back in 1984. https://t.co/kiBqk2XRuT pic.twitter.com/RJ0K6C6d2S

— PDC Darts (@OfficialPDC) November 12, 2017
Keith Deller
So sad to hear the news of my good friend for over 35 years Freddie Williams who passed away on Saturday Kim and I send our love to Pat at this very sad time. x

— Keith Deller (@KDeller138) November 12, 2017
Andy Hamilton
So sad to hear about the passing of Freddie Williams, a true gent and legend of the game RIP? @OfficialPDC

— The Hammer (@TheHammer180) November 11, 2017
Former PDC Tournament Director Tommy Cox
So sorry to learn of the death of former BDO & PDC darts ref Freddie Williams. One of the greats and did much to make today's success RIP F

— Tommy Cox (@TommyCox_PDC) November 11, 2017