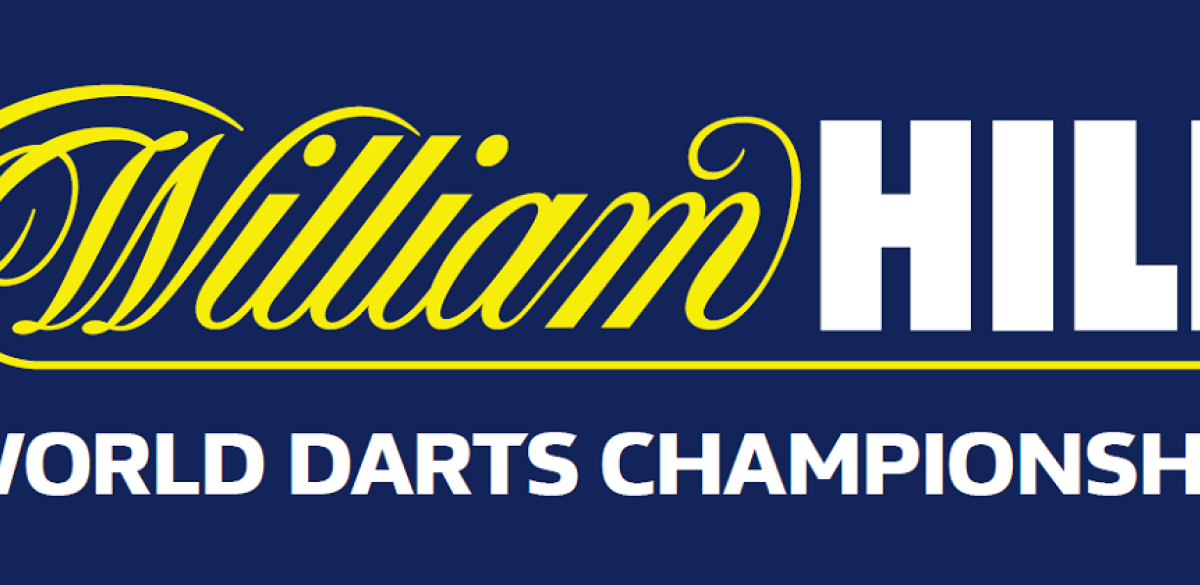 PHIL TAYLOR will play youngster Chris Dobey as he begins his final challenge at the William Hill World Darts Championship next month, while reigning champion Michael van Gerwen was handed an all-Dutch first round tie with Christian Kist.
Legendary Stoke star Taylor, 57, will retire following the World Championship as he bids to bow out of the sport in a blaze of glory at Alexandra Palace on New Year's Day.
The 16-time World Champion has been drawn against one of the sport's top young prospects for the first round as he takes on Bedlington's Dobey, the world number 38.
"It will be a big challenge for me," said Taylor. "Chris has made massive strides in the last couple of years and is wanting to make his mark, but I can go up there relaxed because I've nothing to lose.
"It's my final World Championship and I want to enjoy it."
Dobey, 27, was a quarter-finalist in the 2016 Grand Slam of Darts and reached the second round on his World Championship debut last year, but is rated at 500/1 with sponsors William Hill to go all the way at Alexandra Palace.
Reigning champion Van Gerwen, the 4/5 pre-tournament favourite with William Hill, will begin his challenge to claim a third Alexandra Palace triumph against former Lakeside Champion Kist.
Number two seed Peter Wright has drawn debutant Diogo Portela, who will become the first Brazilian to compete in the World Championship next month after making his breakthrough in 2017.
Two-time World Champion Gary Anderson, whose bid to claim a third successive title was ended by Van Gerwen in last year's final, will take on the winner of the preliminary round meeting between Canada's Jeff Smith and young Englishman Luke Humphries, the 2017 PDC Unicorn Development Tour Order of Merit winner.
Number four seed Daryl Gurney, October's World Grand Prix champion, drew Belgian ace Ronny Huybrechts, whose younger brother Kim will meet James Richardson in the first round.
Champions League of Darts winner Mensur Suljovic, seeded fifth, plays 2004 World Championship finalist Kevin Painter in a tasty fixture, while five-time World Champion Raymond van Barneveld meets emerging star Richard North and Dave Chisnall drew Dutchman Vincent van der Voort.
Adrian Lewis, the 2011 and 2012 World Champion, will play either Russia's Aleksandr Oreshkin or Germany's Kevin Munch, with 2010 finalist Simon Whitlock set to face German newcomer Martin Schindler.
Three-time semi-finalist James Wade takes on former World Youth Champion Keegan Brown, Jelle Klaasen faces an all-Dutch tie with Jan Dekker, Michael Smith drew Irish debutant Steve Lennon and Benito van de Pas plays Steve West.
Alan Norris, the 15th seed, will meet Finland's Kim Viljanen, whose fellow countryman Marko Kantele drew Scottish ace John Henderson, a World Grand Prix semi-finalist last month.
Welshman Gerwyn Price, seeded 16th, drew debutant Ted Evetts after the youngster won the PDPA Qualifier in Milton Keynes on Monday to secure his first World Championship appearance.
Number 17 seed Ian White will play either American policeman Willard Bruguier or New Zealand's Cody Harris, while Joe Cullen drew quick-fire Dutchman Jermaine Wattimena.
European Championship finalist Rob Cross, the 9/1 co-third favourite with William Hill on his World Championship debut following a remarkable first year as a professional, has drawn either Japan's Seigo Asada or Australia's Gordon Mathers.
Former Lakeside Champion Stephen Bunting plays new World Youth Champion Dimitri Van den Bergh, Mervyn King drew Austrian qualifier Zoran Lerchbacher and Darren Webster faces South Africa's Devon Petersen.
Auckland Darts Masters winner Kyle Anderson has drawn debutant Peter Jacques, the postal worker from Huddersfield who has broken through in 2017, while former Lakeside Champion Steve Beaton meets Irish Matchplay winner William O'Connor.
Spanish duo Cristo Reyes and Toni Alcinas drew each other for their first round contest, while Justin Pipe takes on either Chinese youngster Xiao Chen Zong or New Zealand's Bernie Smith.
Former UK Open and World Grand Prix winner Robert Thornton plays either Croatia's Alan Ljubic or Northern Ireland's Brendan Dolan, with former Lakeside Champion Mark Webster meeting Hong Kong's Kai Fan Leung or Singapore's legendary Paul Lim.
Welshman Jonny Clayton, the runner-up to Van Gerwen in the Players Championship Finals, meets either Belgium's Kenny Neyens or fellow countryman Jamie Lewis, and 32nd seed James Wilson plays Polish debutant Krzysztof Ratajski.
The William Hill World Darts Championship will be held from December 14 to January 1 at London's Alexandra Palace, and will be broadcast live on the dedicated Sky Sports Darts channel.
A small number of tickets for the William Hill World Darts Championship are still available - click here for details of standard tickets and Hospitality Packages.
CLICK HERE TO SEE THE SCHEDULE OF PLAY
2017/2018 William Hill World Darts Championship
Draw Bracket
(1) Michael van Gerwen v Christian Kist
(32) James Wilson v Krzysztof Ratajski
(16) Gerwyn Price v Ted Evetts
(17) Ian White v Willard Bruguier/Cody Harris
(8) Dave Chisnall v Vincent van der Voort
(25) Steve Beaton v William O'Connor
(9) Raymond van Barneveld v Richard North
(24) Kyle Anderson v Peter Jacques
(5) Mensur Suljovic v Kevin Painter
(28) Robert Thornton v Brendan Dolan/Alan Ljubic
(12) Jelle Klaasen v Jan Dekker
(21) Stephen Bunting v Dimitri Van den Bergh
(4) Daryl Gurney v Ronny Huybrechts
(29) John Henderson v Marko Kantele
(13) Michael Smith v Steve Lennon
(20) Rob Cross v Seigo Asada/Gordon Mathers
(2) Peter Wright v Diogo Portela
(31) Jonny Clayton v Kenny Neyens/Jamie Lewis
(15) Alan Norris v Kim Viljanen
(18) Kim Huybrechts v James Richardson
(7) Adrian Lewis v Aleksandr Oreshkin/Kevin Munch
(26) Cristo Reyes v Toni Alcinas
(10) Simon Whitlock v Martin Schindler
(23) Darren Webster v Devon Petersen
(6) Phil Taylor v Chris Dobey
(27) Justin Pipe v Xiao Chen Zong/Bernie Smith
(11) James Wade v Keegan Brown
(22) Mervyn King v Zoran Lerchbacher
(3) Gary Anderson v Jeff Smith/Luke Humphries
(30) Mark Webster v Kai Fan Leung/Paul Lim
(14) Benito van de Pas v Steve West
(19) Joe Cullen v Jermaine Wattimena
William Hill World Darts Championship (Sponsors odds)
4/5 Michael van Gerwen
6/1 Gary Anderson
9/1 Peter Wright, Phil Taylor, Rob Cross
25/1 Daryl Gurney
33/1 Mensur Suljovic
40/1 Adrian Lewis
50/1 Raymond van Barneveld
66/1 Dave Chisnall
100/1 James Wade, Kyle Anderson, Michael Smith
125/1 Jelle Klaasen, Kim Huybrechts, Simon Whitlock
150/1 Alan Norris, Gerwyn Price, Ian White
200/1 Benito van de Pas, Darren Webster, Dimitri van den Bergh, Jeff Smith, Joe Cullen, Robert Thornton, Stephen Bunting
250/1 Chris Dobey, Cristo Reyes, James Wilson, Johnny Clayton, Krzysztof Ratajski, Mark Webster, Mervyn King
300/1 Steve West, Ted Evetts, Vincent van der Voort
500/1 Toni Alcinas, Brendan Dolan, Chris Dobey, Christian Kist, Cody Harris, Devon Peterson, Diogo Portela, Jamie Lewis, Jan Dekker, Jermaine Wattimena, John Henderson, Keegan Brown, Kevin Painter, Ronny Huybrechts, Steve Beaton, Steve Lennon
750/1 Aleksander Oreshkin, Seigo Asada, William O'Connor
1000/1 Justin Pipe, Paul Lim, Richard North, Willard Bruguier, Zoran Lerchbacher
2000/1 Kenny Neyens, Kevin Munch, Kim Viljanen, Luke Humphries
2500/1 Alan Ljubic, Bernie Smith, Gordan Mathers, Xiao Chen Zong
EW 1/2 Odds Place 1,2
Selected Specials
Nationality of Winner: 4/6 Dutch, 11/4 Scottish, 10/3 English, 8/1 Rest of the World
Total Nine Dart Finishes: 6/5 None, 11/8 Exactly One, 3/1 Two Or More
Total 170 Checkouts: 9/1 None, 7/4 1-2, 7/4 3-4, 3/1 5-6, 8/1 7 Or More
Odds courtesy William Hill and correct at time of writing. Subject to fluctuation.
Qualifiers & Draw Numbers
PDC Order of Merit Top 32
1 Michael van Gerwen
2 Peter Wright
3 Gary Anderson
4 Daryl Gurney
5 Mensur Suljovic
6 Phil Taylor
7 Adrian Lewis
8 Dave Chisnall
9 Raymond van Barneveld
10 Simon Whitlock
11 James Wade
12 Jelle Klaasen
13 Michael Smith
14 Benito van de Pas
15 Alan Norris
16 Gerwyn Price
17 Ian White
18 Kim Huybrechts
19 Joe Cullen
20 Rob Cross
21 Stephen Bunting
22 Mervyn King
23 Darren Webster
24 Kyle Anderson
25 Steve Beaton
26 Cristo Reyes
27 Justin Pipe
28 Robert Thornton
29 John Henderson
30 Mark Webster
31 Jonny Clayton
32 James Wilson
ProTour Order of Merit Qualifiers
33 Richard North
34 Vincent van der Voort
35 Christian Kist
36 Ronny Huybrechts
37 Jermaine Wattimena
38 Steve West
39 Zoran Lerchbacher
40 Dimitri Van den Bergh
41 Jan Dekker
42 Keegan Brown
43 James Richardson
44 Peter Jacques
45 Martin Schindler
46 Chris Dobey
47 Steve Lennon
48 Kevin Painter
International Qualifiers
49 Devon Petersen
50 William O'Connor
51 Krzysztof Ratajski
52 Kim Viljanen
53 Toni Alcinas
54 Diogo Portela
55 Marko Kantele
56 Ted Evetts
57 Jeff Smith/Luke Humphries
58 Brendan Dolan/Alan Ljubic
59 Xiao Chen Zong/Bernie Smith
60 Kenny Neyens/Jamie Lewis
61 Seigo Asada/Gordon Mathers
62 Kai Fan Leung/Paul Lim
63 Willard Bruguier/Cody Harris
64 Aleksandr Oreshkin/Kevin Munch
The Draw - As It Happened
(22) Mervyn King v 39 Zoran Lerchbacher
(8) Dave Chisnall v 34 Vincent van der Voort
(19) Joe Cullen v 37 Jermaine Wattimena
(1) Michael van Gerwen v 35 Christian Kist
(11) James Wade v 42 Keegan Brown
(25) Steve Beaton v 50 William O'Connor
(15) Alan Norris v 52 Kim Viljanen
(20) Rob Cross v 61 Seigo Asada/Gordon Mathers
(24) Kyle Anderson v (44) Peter Jacques
(7) Adrian Lewis v 64 Aleksandr Oreshkin/Kevin Munch
(13) Michael Smith v 47 Steve Lennon
(4) Daryl Gurney v 36 Ronny Huybrechts
(2) Peter Wright v 54 Diogo Portela
(28) Robert Thornton v 58 Alan Ljubic/Brendan Dolan
(12) Jelle Klaasen v 41 Jan Dekker
(10) Simon Whitlock v 45 Martin Schindler
(16) Gerwyn Price v 56 Ted Evetts
(31) Jonny Clayton v 60 Kenny Neyens/Jamie Lewis
(32) James Wilson v 51 Krzysztof Ratajski
(27) Justin Pipe v 59 Xiao Chen Zong/Bernie Smith
(26) Cristo Reyes v 53 Toni Alcinas
(23) Darren Webster v 49 Devon Petersen
(30) Mark Webster v 62 Kai Fan Leung/Paul Lim
(17) Ian White v 63 Willard Bruguier/Cody Harris
(18) Kim Huybrechts v 43 James Richardson
(29) John Henderson v 55 Marko Kantele
(6) Phil Taylor v 46 Chris Dobey
(5) Mensur Suljovic v 48 Kevin Painter
(21) Stephen Bunting v 40 Dimitri Van den Bergh
(14) Benito van de Pas v 38 Steve West
(3) Gary Anderson v 57 Jeff Smith/Luke Humphries
(9) Raymond van Barneveld v 33 Richard North