COREY CADBY, Eddie Dootson and Jeffrey de Zwaan were the three PDC Tour Card winners as the 2018 PDC Qualifying Schools began on Thursday in Wigan and Hildesheim.
The expansion of Qualifying School to venues in the UK and German saw a combined field of over 600 players competing as they bid to secure coveted spots on the PDC circuit.
Melbourne's Cadby, the 2016 PDC Unicorn World Youth Champion, headlined the success stories on the opening day as the 22-year-old secured his status as a professional to join the PDC ProTour on a full-time basis.
Cadby had opted not to enter Qualifying School 12 months ago in a bid to continue his development on the DartPlayers Australia circuit, while he also competed on the World Series of Darts circuit and in the bwin Grand Slam of Darts in 2017.
He put that experience to good use as he came through 435 players in Wigan to join St Helens' Dootson in being the two players to secure PDC Tour Cards on Day One in the UK Qualifying School.
Cadby produced some superb darts as he swept past Dave Prins, Jack Todd, Gavin James, Tom Gregory, John O'Shea, John Mann, Nathan Rafferty and Callan Rydz without being taken to a deciding ninth leg in any of his eight matches on the day.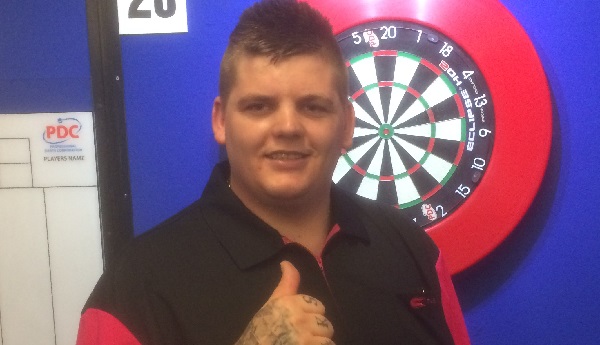 "I'm absolutely over the moon," said Cadby. "Everyone expected I would be here, but I wasn't ready. I'm here this year and I've done my job on day one.
"My manager believed in me and so did my partner, and that gave me the boost to push on. I can't wait to come up against bigger things and better things, but it's been a hard fight today.
"No game was easy but it's mission accomplished. My focus is really good, and I hit the doubles which is what wins you games.
"It gives me a bit more confidence knowing what I'm capable of. I've been throwing with new darts for a couple of weeks and to manage to get through Q School means a lot."
Dootson, meanwhile, fulfilled an ambition by becoming the latest St Helens darter to secure a PDC Tour Card, following the likes of Michael Smith, Dave Chisnall and Stephen Bunting onto the PDC ProTour.
The 56-year-old left-hander, a specialist tyre technician, had previously reached the last 16 of the 2015 UK Open and was competing in Qualifying School for a fourth successive year as he finally won a Tour Card.
He overcame both Matthew Dicken and Cody Harris in deciding legs before seeing off John Goldie, David Pallett, Lee Turle, Simon Preston and Nathan Aspinall to complete a memorable day.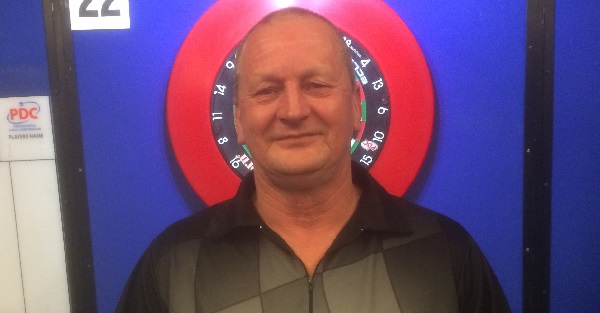 "This means the world to me," said Dootson. "It's everybody's dream - you want to be one of the 128 players to play on the ProTour.
"I've been playing for 42 years and this tops everything I've ever done in darts. It's fantastic and I've shown that I can compete with these young lads - but when you're heart is in the game you can compete.
"If it wasn't for Michael Smith I don't think I'd be here - we practice together all the time and we've taught each other so much over the years.
"When I'm throwing with Michael and my son Daniel I just want to compete with them, but for me to get a Tour Card today is unbelievable and it's a darter's dream.
"I've been successful in that and it's absolutely unbelievable for me. I got to the last 16 in the UK Open a few years ago and hopefully this will spur me on now.
"My next goal is to qualify for the UK Open in March and get back to Minehead again."
Former World Youth Championship finalist Aspinall and Bedlington's 19-year-old Rydz will now return to action on Friday as they bid to secure a Tour Card, although they banked vital ranking points on the Q School Order of Merit from which 15 further Tour Cards will be available following Day Four.
Former Challenge Tour event winner Ryan Harrington, the son of former World Matchplay winner Rod, was joined by Rafferty, Preston and Carl Wilkinson amongst the losers at the last eight stage in Wigan.
Canadian duo Ken MacNeil and Dawson Murschell joined South Africa's Warrick Scheffer and former World Youth Champion Arron Monk amongst the last 16.
The European Qualifying School saw young Dutchman Jeffrey de Zwaan win back his professional status as he enjoyed victory at Halle 39 in Hildesheim.
The 21-year-old from the Netherlands had lost his Tour Card at the end of 2017 after dropping out of the world's top 64, having initially turned professional three years ago as a teenager.
However, De Zwaan battled through a 172-player field in Hildesheim to become the first automatic PDC Tour Card winner of the year.
He whitewashed Geert Nentjes, Igor Pacic and Helge Gross in his opening three games, before defeating Tomas Seyler, Davy Van Baelen, Robert Marijanovic and Gabriel Clemens to reach the final.
The decider proved De Zwaan's toughest test of the day as he defeated fellow Dutchman Dirk van Duijvenbode 5-4 to seal his return to the PDC ProTour.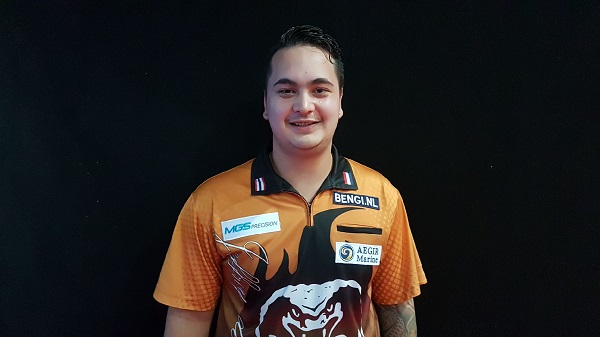 "It's beautiful," said De Zwaan. "I played the first three games and won 5-0 and was feeling really great, feeling comfortable.
"I was 3-0 in the final and he got back to 4-3 but I kept going. The Grand Slam of Darts and Players Championship Finals was a great run, not good enough to get my Tour Card but I've now got it for the next two years."
Van Duijvenbode's run to the final included a 5-3 win over former Lakeside Championship finalist Danny Noppert at the last four stage.
Play continues on Friday with Day Two, with a further two automatic PDC Tour Cards on offer in the UK Qualifying School and one Tour Card on offer at the European Qualifying School, alongside ranking points for the Q School Order of Merit.
Full Day One Results can be seen at this link.
2018 PDC UK Qualifying School Day One
Last 32
Dawson Murschell 5-2 Richie Corner
Ryan Harrington 5-3 Alan Tabern
Michael Dawson 5-0 Matt Padgett
Nathan Aspinall 5-2 Keith Rooney
Warrick Scheffer 5-3 Ross Smith
Simon Preston 5-2 Jack Main
Eddie Dootson 5-3 David Pallett
Lee Turle 5-4 Jarred Cole
Arron Monk 5-1 Trevor Burkhill
Nathan Rafferty 5-4 Chris Ware
Corey Cadby 5-2 John O'Shea
John Mann 5-1 Tony Newell
Ken MacNeil 5-2 Cameron Menzies
Callan Rydz 5-1 Kevin Thomas
Carl Wilkinson 5-3 Bradley Williams
Mark Wilson 5-1 Robert Owen
Last 16
Ryan Harrington 5-3 Dawson Murschell
Nathan Aspinall 5-2 Michael Dawson
Simon Preston 5-2 Warrick Scheffer
Eddie Dootson 5-2 Lee Turle
Nathan Rafferty 5-2 Arron Monk
Corey Cadby 5-1 John Mann
Callan Rydz 5-1 Ken MacNeil
Carl Wilkinson 5-4 Mark Wilson
Last Eight
Nathan Aspinall 5-3 Ryan Harrington
Eddie Dootson 5-4 Simon Preston
Corey Cadby 5-2 Nathan Rafferty
Callan Rydz 5-2 Carl Wilkinson
Last Four
Eddie Dootson 5-2 Nathan Aspinall
Corey Cadby 5-2 Callan Rydz
Tour Card Winners
Eddie Dootson
Corey Cadby
2018 PDC European Qualifying School Day One
Last 16
Jeffrey de Zwaan 5-2 Davy van Baelen
Robert Marijanovic 5-3 Marko Puls
Kim Viljanen 5-3 Jochen Graudenz
Gabriel Clemens 5-3 Vincent Kamphuis
Danny Noppert 5-2 Stefan Nilles
Krzysztof Ratajski 5-1 Brian Raman
Dirk van Duijvenbode 5-0 Jesus Noguera Perea
Michael Rasztovits 5-1 Michael Rosenauer
Last Eight
Jeffrey de Zwaan 5-3 Robert Marijanovic
Gabriel Clemens 5-4 Kim Viljanen
Danny Noppert 5-4 Krzysztof Ratajski
Dirk van Duijvenbode 5-4 Michael Rasztovits
Last Four
Jeffrey de Zwaan 5-1 Gabriel Clemens
Dirk van Duijvenbode 5-3 Danny Noppert
Last Two
Jeffrey de Zwaan 5-4 Dirk van Duijvenbode
Tour Card Winner
Jeffrey de Zwaan