SIMON PRESTON and Diogo Portela shared victories on the opening day of the 2018 PDC Unicorn Challenge Tour as they picked up £2,000 titles at Wigan's Robin Park Tennis Centre.
The first of five double-header weekends to be held this year for PDPA Associate Members saw players compete in two £10,000 tournaments on Saturday.
Preston won the year's opening event, defeating youngster Jarred Cole 5-2 in the final.
The 49-year-old from Middlewich picked up his first Challenge Tour success as he won through the field in Wigan to claim the £2,000 first prize.
He opened the day with a 5-2 win over fellow Cheshire ace Stuart Kellett before edging out Cameron Menzies in a deciding leg, and then defeated Andy Boulton and Michael Gillet by 5-3 scorelines.
A 5-2 win over Brett Claydon was followed by a quarter-final whitewash of Martin Bradbury, before Preston saw off Dutchman Berry van Peer 5-3 in the semis.
He then completed the win by seeing off teenage talent Cole 5-2 in the final to claim the year's maiden Challenge Tour title.
Hertfordshire's Cole, 17, was a star on the Junior Darts Corporation's circuit last year and has also competed on the PDC Unicorn Development Tour, and Saturday's run saw him reach the final on his Challenge Tour debut.
Cole whitewashed Glenn Gibson and then overcame Simon Tate 5-1, before edging out Bryn Suckley, Lee Shewan, Dave Ladley and John Bowles in nine-leg contests.
The teenager then defeated experienced Stoke ace Mark Frost 5-3 in the semi-finals as he secured a spot in the decider, but had to settle for the £1,000 runner-up prize.
The day's second event saw Brazil's Portela - who narrowly missed out on winning a PDC Tour Card at Qualifying School last weekend - claim his first title by defeating Michael Barnard 5-3 in the final.
The World Championship qualifier overcame Carlo van Peer 5-1 in his opener before seeing off Barrie Bates by a 5-3 scoreline, and followed up a 5-1 win over Lewis Pride with three straight 5-4 triumphs, against Ricky Williams, Callan Rydz and Richie Corner.
Portela then overcame Ben Burton 5-3 in the semi-finals, and repeated that scoreline to pick up the title against Barnard.
Barnard, who has vast experience on the circuit, was bidding to win his first PDC title as he defeated George Gardner, Ken MacNeil, Mike De Decker, Adam Huckvale, Mark Frost, David Pallett and Peter Mitchell to reach the final.
Sunday sees the weekend's action in Wigan conclude with a further two £10,000 Challenge Tour events.
SEE FULL RESULTS IN THE MATCH CENTRE VIA THIS LINK.
PDC Unicorn Challenge Tour
Saturday January 27, Robin Park Tennis Centre, Wigan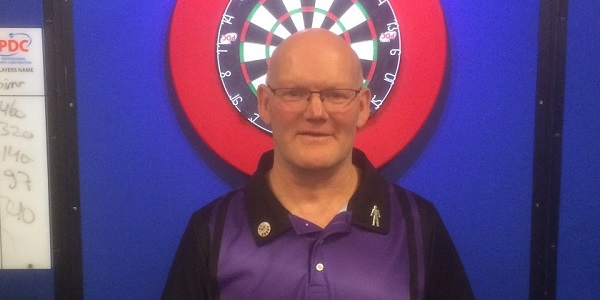 Event One
Last 16
Jarred Cole 5-4 Dave Ladley
John Bowles 5-3 Steven Kirkby
Mark Frost 5-4 Dan Read
Michael Barnard 5-3 Martin Lukeman
Simon Preston 5-2 Brett Claydon
Martin Bradbury 5-0 Jason Lovett
Martyn Turner 5-2 Jon Jukes
Berry van Peer 5-2 Ben Burton
Quarter-Finals
Jarred Cole 5-4 John Bowles
Mark Frost 5-3 Michael Barnard
Simon Preston 5-0 Martin Bradbury
Berry van Peer 5-2 Martyn Turner
Semi-Finals
Jarred Cole 5-3 Mark Frost
Simon Preston 5-3 Berry van Peer
Final
Simon Preston 5-2 Jarred Cole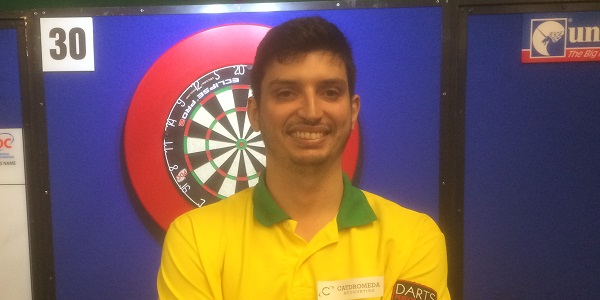 Event Two
Last 16
David Pallett 5-2 Jeff Smith
Michael Barnard 5-1 Mark Frost
Jamie Hughes 5-1 Jarred Cole
Peter Mitchell 5-3 Steven Smith
Richie Corner 5-4 Andy Jenkins
Diogo Portela 5-4 Callan Rydz
Ben Burton 5-2 Andy Boulton
Simon Preston 5-1 Rhys Hayden
Quarter-Finals
Michael Barnard 5-2 David Pallett
Peter Mitchell 5-3 Jamie Hughes
Diogo Portela 5-4 Richie Corner
Ben Burton 5-4 Simon Preston
Semi-Finals
Michael Barnard 5-2 Peter Mitchell
Diogo Portela 5-3 Ben Burton
Final
Diogo Portela 5-3 Michael Barnard