MICHAEL VAN GERWEN is aiming to secure top spot in the Unibet Premier League as the tournament visits The Manchester Arena on Thursday.
League leader van Gerwen and fourth-placed Michael Smith both play twice as the remaining eight players battle it out to secure their place in the Play-Offs at The O2 next month.
Reigning champion Van Gerwen can secure first place for a sixth successive season with wins over Daryl Gurney and Smith, who are both in the race to make the final four.
Having suffered back-to-back defeats over two nights in Rotterdam last week, the world number one is eager to bounce back in Manchester as he plays Daryl Gurney and then Smith.
"Last week in Rotterdam was really disappointing but that's gone now and this tournament isn't about one or two nights but the whole season," said Van Gerwen, who posted averages of 106 and 103 in his two defeats.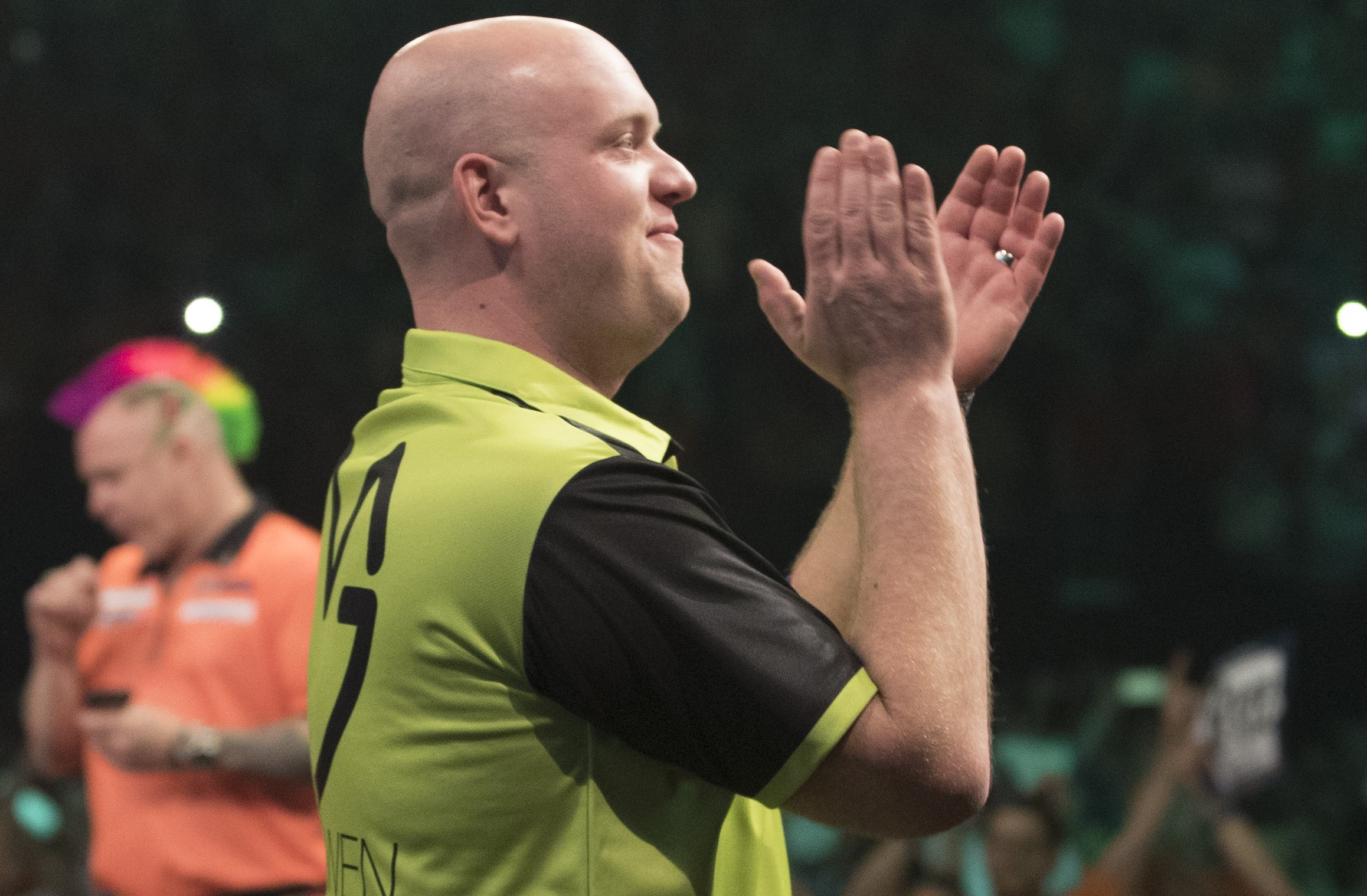 "I've got two matches in Manchester and I'm determined to win them both. I want to finish top of the table and I'm going to do everything I can to achieve that.
"Daryl and Michael are playing really well so I know what I've got to do on Thursday."
Smith opens the night against Peter Wright before returning to face Van Gerwen, and the former World Youth Champion is focussed on securing his Play-Off place.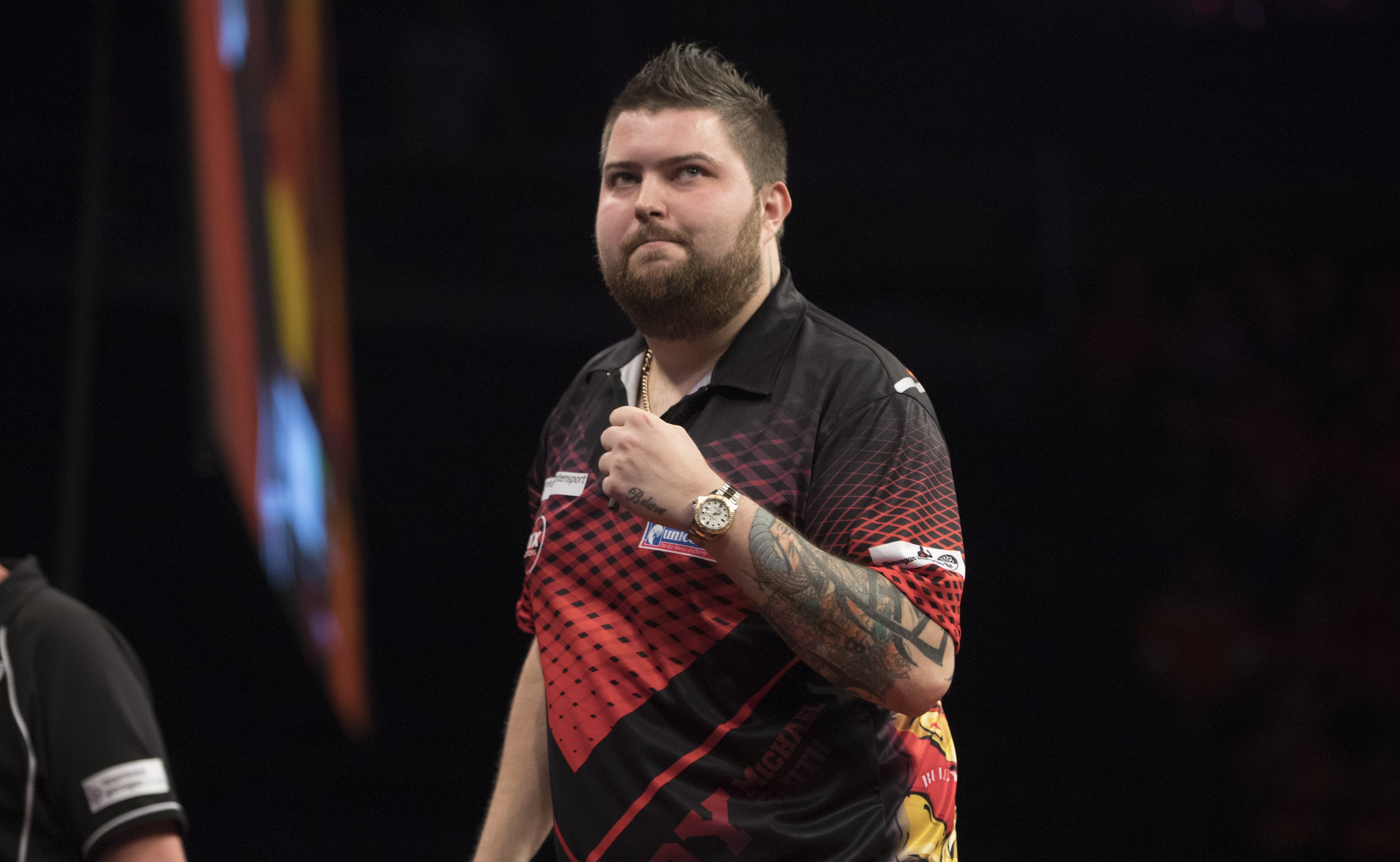 "It should be fun in Manchester," said St Helens' Smith, who currently sits in fourth spot.
"I hope I can make the Play-Offs but there's a fine line between arrogance and confidence and I don't know which way to step on it just now.
"I'll just take every match that I play and focus on it 100% and I just want to concentrate on each game and getting points on the board."
Gurney secured a much-needed win over Simon Whitlock in the final game in Rotterdam, and the Northern Irishman hasn't given up hope of securing a top-four place despite being three points adrift of Smith.
"I haven't given up, but Michael's got one more game to play than me so it's hard to judge," said the World Grand Prix champion.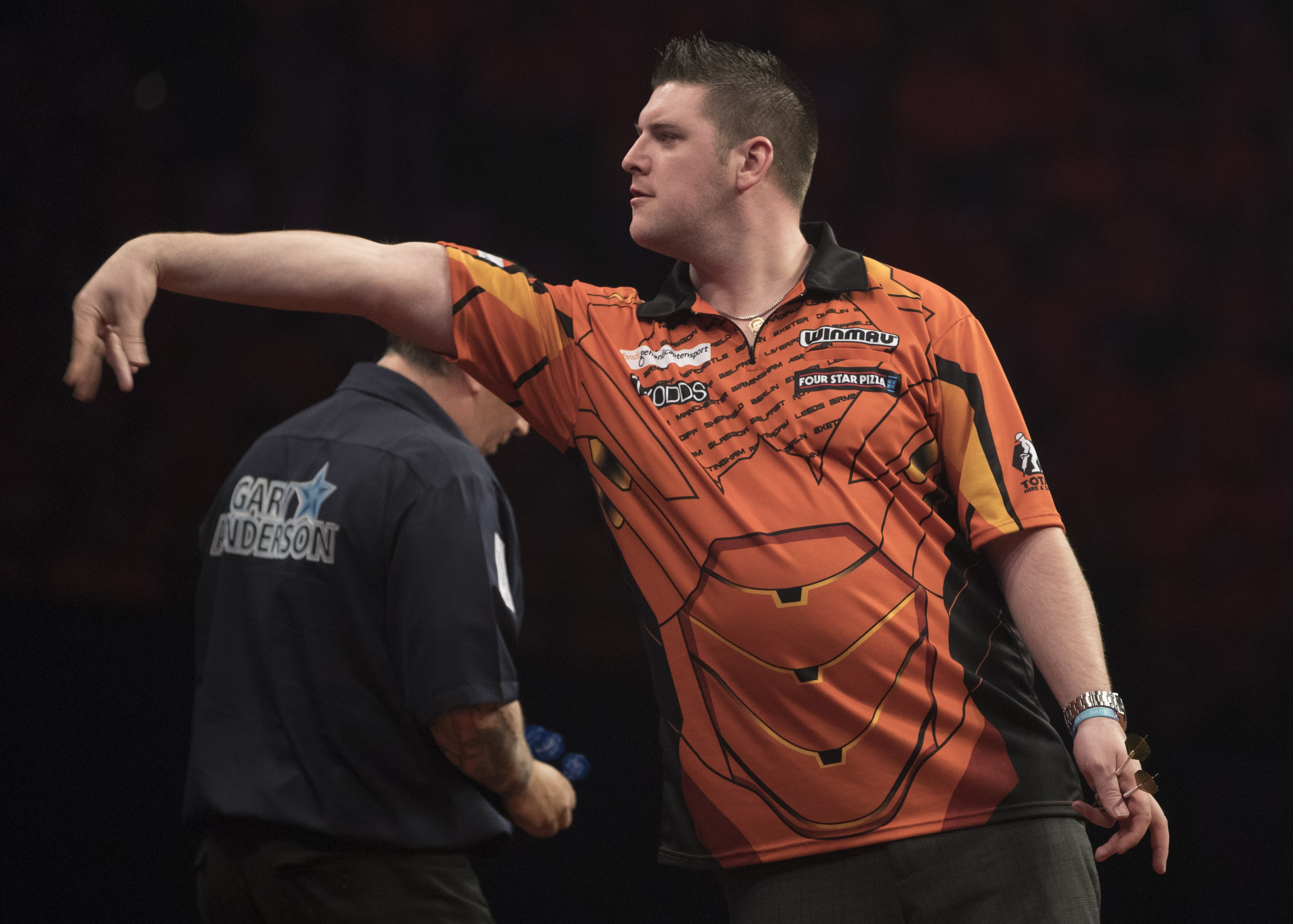 "I'm not going to wish that he gets beaten in his two games [in Manchester], but he needs to get beaten for me to have a chance - and the way he's playing, the way he's finishing, he's too consistent at the minute."
Rob Cross can secure his spot in the Play-Offs with a win over Raymond van Barneveld, and the reigning World Champion is hopeful of making it five wins from five over the Dutchman.
"Barney's brilliant and I'm going to have to be on my game," said Cross.
"I think it's going to be a great game.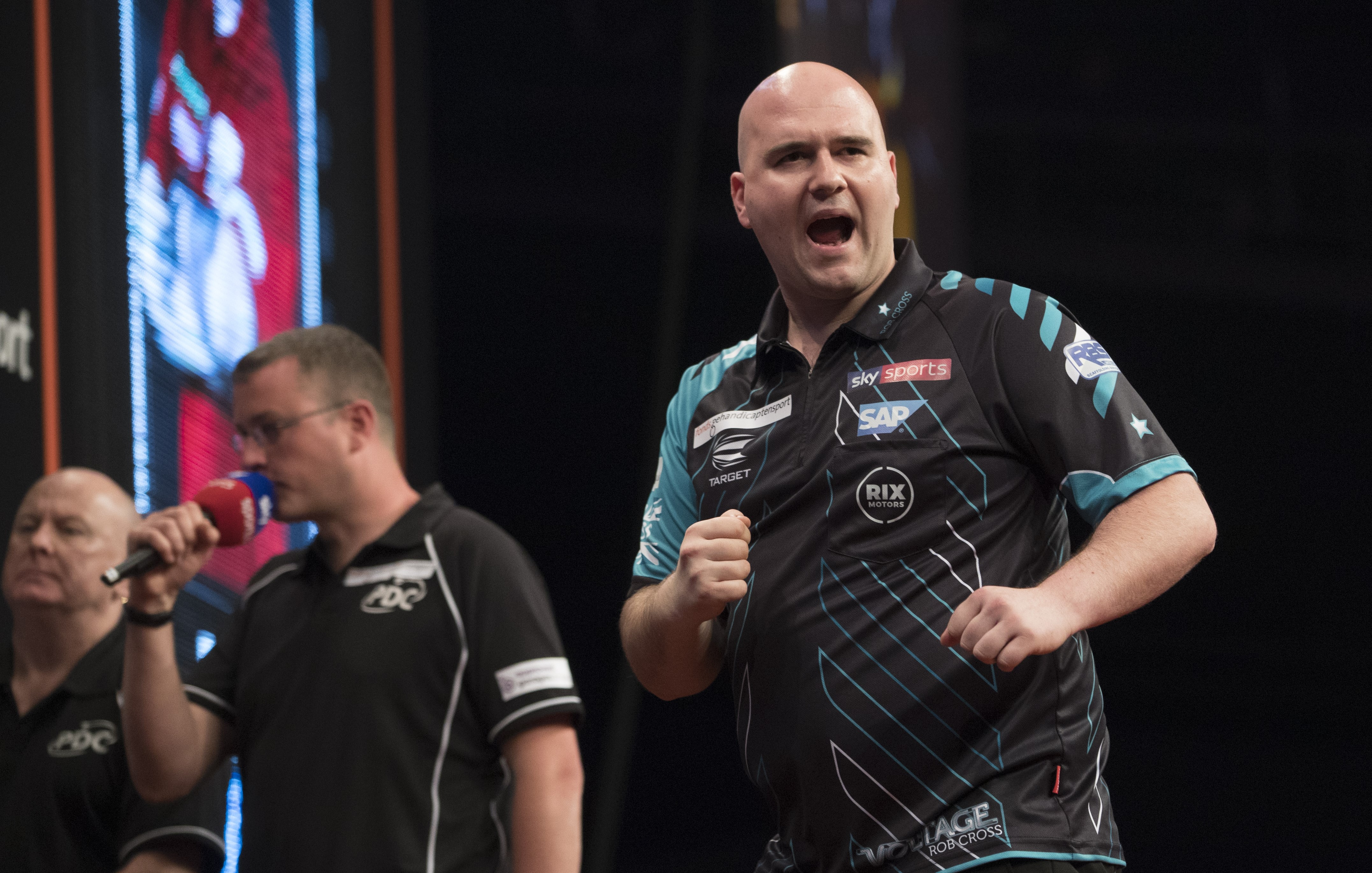 "The next three games are big games and I'm going to have to put a few more points on to qualify, but I'm feeling good.
"It's exciting times and for a debutant I don't think I've handled it too badly."
Van Barneveld, fresh from his monumental win over Van Gerwen in Rotterdam, will need to pick up a win over Cross to keep his top four hopes alive.
"It's going to be really tough for me to qualify but I'm a knockout player, I always do well in knockout competitions," said Van Barneveld.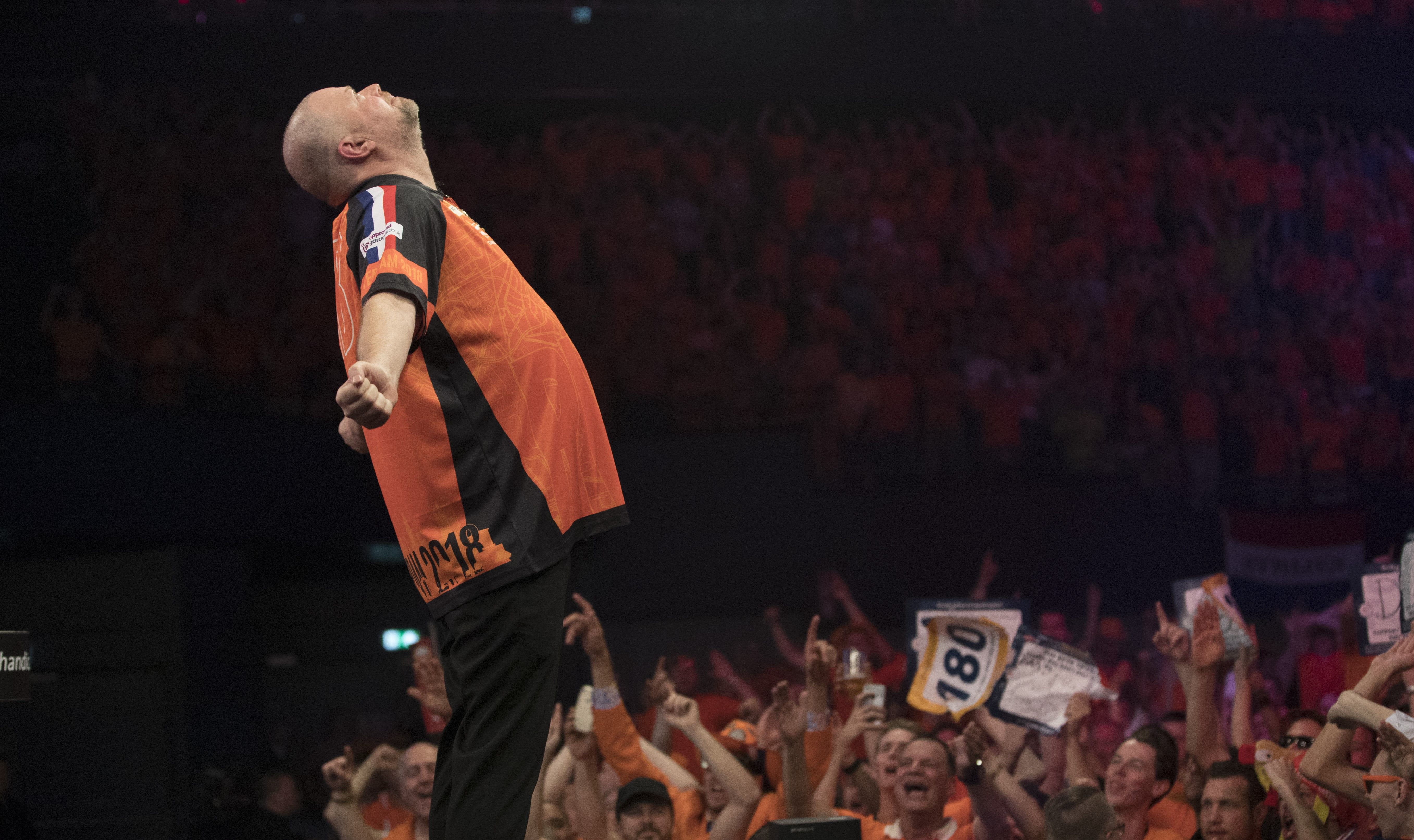 "I'm going to have to work hard to be a part of the top four, but everyone is playing good darts.
"For the last three weeks I can't say if I'm going to make it or not but I'm going to do my very best - I never give up. I'm still in the race."
Gary Anderson will also be hoping to back up his three wins in Rotterdam with another victory over Simon Whitlock, which would be enough to secure the two-time Premier League champion's place at The O2.
Tickets for the Unibet Premier League's visit to The Manchester Arena on Thursday April 26 are still available, and can be purchased via www.eventim.co.uk and 0844 847 8000.
Unibet Premier League
Night 13 - April 26
The Manchester Arena, Manchester
Peter Wright v Michael Smith
Daryl Gurney v Michael van Gerwen
Simon Whitlock v Gary Anderson
Raymond van Barneveld v Rob Cross
Michael Smith v Michael van Gerwen
Tickets via www.eventim.co.uk and 0844 847 8000
Unibet Match Odds - Night 13, Manchester
11/10 Peter Wright
33/10 Draw
7/4 Michael Smith
13/2 Daryl Gurney
11/2 Draw
7/25 Michael van Gerwen
7/1 Simon Whitlock
11/2 Draw
7/25 Gary Anderson
5/2 Raymond van Barneveld
7/2 Draw
4/5 Rob Cross
11/2 Michael Smith
5/1 Draw
1/3 Michael van Gerwen
Odds courtesy www.unibet.co.uk and correct at time of writing. Subject to fluctuation.
League table