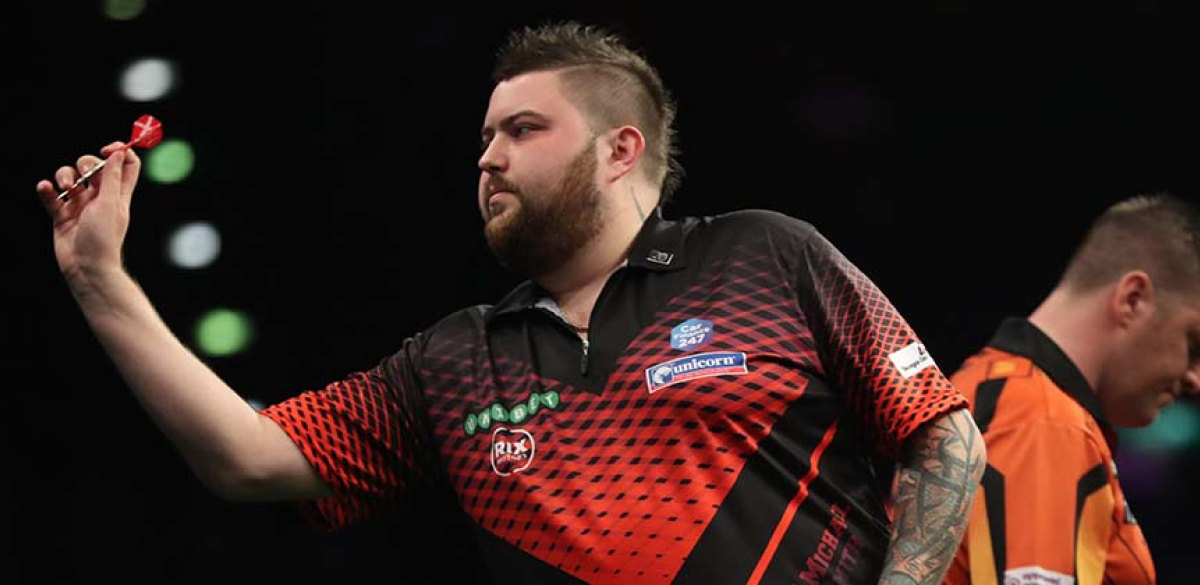 MICHAEL SMITH has his sights set on Unibet Premier League glory but insists he won't be relaxing at The BHGE Arena in Aberdeen this Thursday.
The St Helens star confirmed his place in the play-offs with a 6-6 draw with Daryl Gurney in Birmingham last week and is now dreaming of being crowned Premier League champion at The O2 on May 17.
Smith will be aiming to secure second-place in just his second Premier League season on Thursday as he takes on Raymond Van Barneveld in Aberdeen.
"I'm not going to relax against Raymond," said Smith, who returned to the Premier League this year after a one-year absence.
"Last time we played I beat him 7-0 and he's going to try to do the same to me, so I know I can't afford to take things easy this week.
"I want to win as many points as I can to make sure I finish as high as I possibly can in the table and I want to keep the winning feeling going ahead of The O2.
"To finish second in the Premier League at my second attempt would be a great achievement."
Smith believes his tough 2016 campaign has made him a stronger person both on and off the oche.
The world number nine has proved his doubters wrong in this year's Premier League and feels he is now better-placed to deal with the rigours of being a top-ten player.
"I'm proud of how far I have come since my last Premier League campaign," Smith added.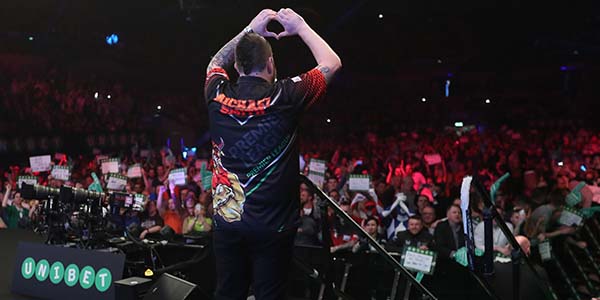 "I got quite a bit of stick when I was selected for the Premier League this year but I've proved them wrong and now I want to carry on proving to myself how good I am.
"The schedule is non-stop but that's the way I like it - I like playing darts, winning tournaments and being the best player I can be.
"I've said from day one that I need to take baby steps. I've been crawling for eight years now so it's about time I started walking and wining majors.
"I never miss tournaments or make any excuses, I just turn up and try to play my best game."
The Gibraltar Darts Trophy champion is now looking forward to the play-offs and has a firm belief in his ability to go all the way.
"I believe I can win the Premier league," said Smith, who previously tasted O2 glory in 2013 as he was crowned World Youth Champion.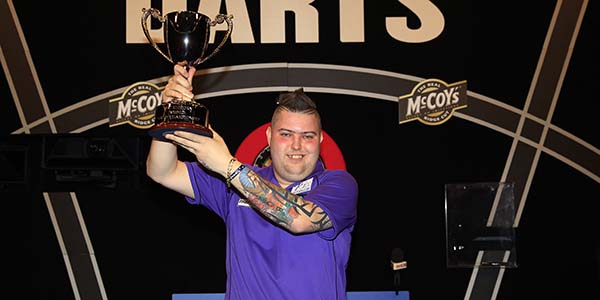 "I've won two games in a day against the world's best players many times before so there's no reason why I can't do it again at The O2.
"Between now and then I'm going to put in a solid graft to prepare for what could be the biggest night of my career.
"I would love to be introduced to the stage at the World Matchplay in July as the reigning champion of the Premier League."