RAYMOND SMITH fired himself to the top of the DartPlayers Australia ProTour Order of Merit with a double win on the Harrows ProTour, while Gordon Mathers also picked up a title.
A winner of two ProTour events already in 2018, Smith doubles his tally with impressive displays in the opening two days at the Hobart Australian Italian Club.
After overcoming Steve MacArthur to win Friday's final, Smith then defeated Lucas Cameron in the decider on Saturday to make it two out of two for the weekend.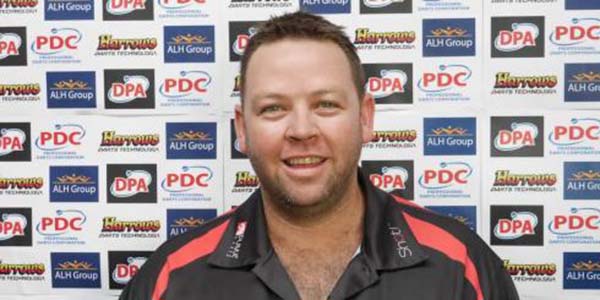 Gordon Glen Mathers claimed his first ProTour title of the year in Sunday's event, seeing off Smith in the semi-finals before beating James Bailey in the final.
The next DPA Pro Tour weekend will be held in Brisbane at the Brook Hotel from September 7-9. For further details, visit www.dartplayersaustralia.com.
DPA Harrows Pro Tour
Event 13 - Friday June 15
Quarter-Finals
Raymond Smith 6-5 Mike Bonser
Chris Vasey 1-6 Tim Pusey
Steve Fitzpatrick 2-6 Ryan Lynch
Steve Powell 2-6 Steve MacArthur

Semi-Finals
Raymond Smith 6-2 Tim Pusey
Ryan Lynch 5-6 Steve MacArthur

Final
Raymond Smith 6-4 Steve MacArthur
Event 14 - Saturday June 16
Quarter-Finals
Raymond Smith 6-3 Tim Pusey
Steve Fitzpatrick 2-6 James Bailey
Raymond O'Donnell 4-6 Chris Vasey
Lucas Cameron 6-2 Loz Ryder

Semi-Finals
Raymond Smith 6-4 James Bailey
Chris Vasey 5-6 Lucas Cameron
Final
Raymond Smith 6-5 Lucas Cameron
Event 15 - Sunday June 17
Quarter-Finals
Gordon Glen Mathers 6-0 Steve Powell
Tim Pusey 3-6 Raymond Smith
Mick Pearce 1-6 Steve Fitzpatrick
James Bailey 6-1 Alex Evans
Semi-Finals
Gordon Glen Mathers def Raymond Smith
Steve Fitzpatrick 2-6 James Bailey
Final
Gordon Glen Mathers 6-4 James Bailey