Christopher Kempf, the statistical analyst of the PDC, takes a look at the most consistent performers in last-leg deciders.
The deciding leg is the true test of a professional dart player, in which an 11-leg, 21-leg or even longer match is at the mercy of the player who can seize the advantage in 90 seconds' worth of darts.
The pressure can often be immense, as even the advantage of throwing first, a 180, and five match-darts in the final leg were not enough to secure the bwin World Series of Darts Finals title for Michael Smith.
At the Grand Slam of Darts, strong performances in deciding legs become even more crucial as players fight to earn points and gain a favourable seeding in the knockout round.
Since the format of the group matches is so short (best of nine legs), the odds that any given match will proceed to the ninth leg are very high - at last year's event, 14 of the 48 group matches were played to their full length.
It is therefore crucial for the qualified players that they are prepared to throw their best darts with two points and possible group elimination on the line. So, who is best - and least - prepared for this challenge?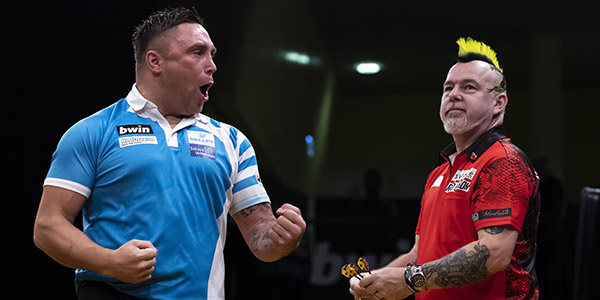 Having played 30 deciding legs and lost 17 of them, Gerwyn Price will be disappointed with his last-leg return, averaging just 87 with throw.
The dramatic quarter-final decider at the European Championship two weeks ago was a case in point; the Welshman squandered three darts at double and could not hold throw in 18 darts as James Wade rolled on to the title. 
No player has contested more last-leg deciders than Rob Cross - 41 in total this year. But while the World Champion is deadly when throwing first (21 wins in 27 matches), his average plummets against the throw (92.61 - some 5 points below his overall average).
Consequently he has only broken throw in a deciding leg three times in 14 attempts. In a last-leg against Jamie Lewis at the World Series Finals for instance, Cross could not reach a finish within 12 darts and was eliminated in his first match.
Michael van Gerwen derives most of his advantage in the darts world from not needing to play deciding legs in the first place, but he has won eight out of 10 last-leg deciders this year, including three on the European Tour.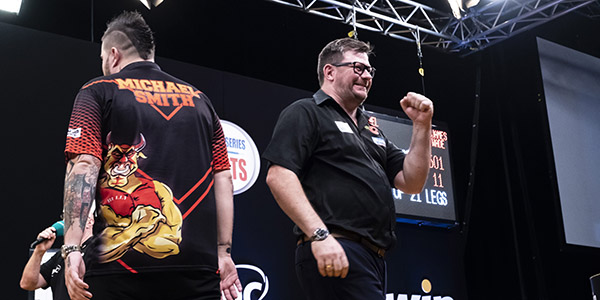 James Wade, who arrives in Wolverhampton with two consecutive televised titles to his name, is enjoying a career renaissance this year, thanks in part to his mastery of the last-leg decider.
While Wade's 93.93 average with throw in deciding legs does not suggest dominance, he has nonetheless held throw in 94% of legs and broken in 58%, where he averages 98.47.
As 'The Machine' has demonstrated in both of his 2018 title successes, victories can be won by waiting for one's opponent to make a mistake, and then by punishing ruthlessly when given the opportunity.
The 23 deciding legs (79% win rate) won by Wade in 2018 have earned him many thousands of pounds this year and a re-found respect as one of the most dangerous players in darts. 
A deciding leg is not just a leg; it's a best-of-one match. With that mentality, the best players are able to put any miscues or match darts behind them and concentrate their best efforts into those critical final few seconds that can make or break their careers.