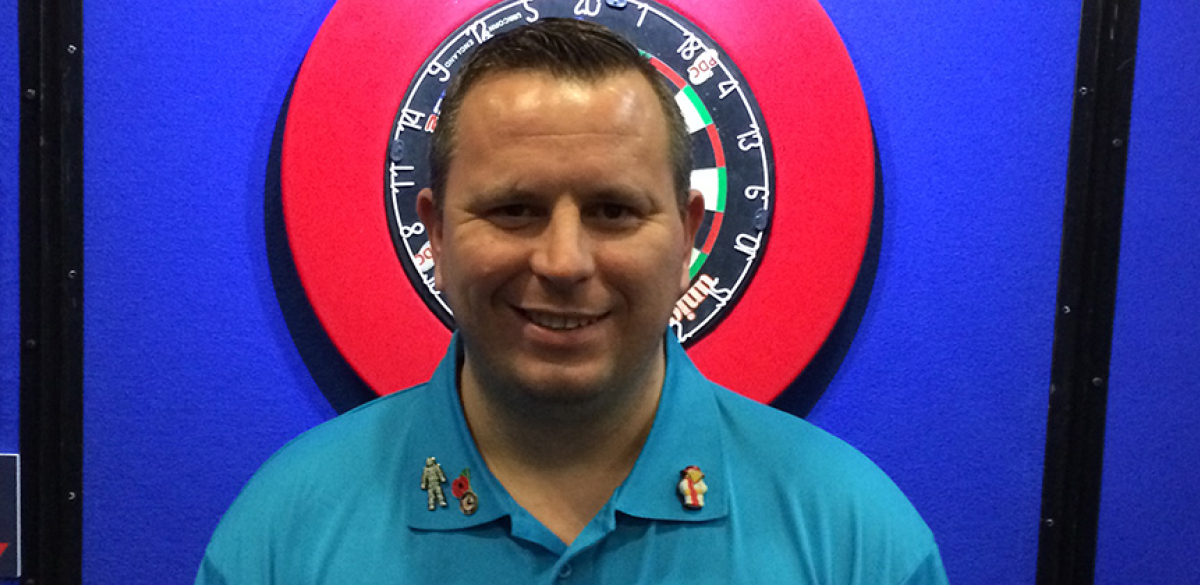 JONATHAN WORSLEY and David Evans claimed maiden PDC Unicorn Challenge Tour titles, while Cody Harris moved into a provisional qualifying place for the 2018/2019 William Hill World Championship in Peterborough on Saturday.
The opening day of the fifth and final Challenge Tour weekend of the year at the East of England Arena saw 2018 UK Open competitor Evans pocket the first £2,000 top prize thanks to a 5-2 win over Ryan Murray.
Welshman Worsley then became the second first-time Challenge Tour event winner of the day thanks to a 5-2 triumph over Harris in the final of Event 18, producing a 106 average in his quarter-final victory over Evans en route to the title.
New Zealander Harris produced four ton-plus averages during the day, including a 107.4 in the quarter-finals of Event 18 to push himself up to second place on the Challenge Tour Order of Merit, giving him a £550 advantage over Cameron Menzies.
Michael Barnard, a winner of three Challenge Tour events so far this year, currently tops the Order of Merit but is already set for a World Championship return thanks to his standing on the ProTour Order of Merit meaning the second-placed player will qualify for Alexandra Palace.
The top two players on the Challenge Tour Order of Merit will also win Two-Year PDC Tour Cards for 2019-2020, with the players finishing from third to eighth earning free entry to the 2019 PDC Qualifying School.
The PDC Unicorn Challenge Tour will continue on Sunday as Events 19 and 20 take place at the East of England Arena in Peterborough.
SEE FULL RESULTS IN THE MATCH CENTRE
PDC Unicorn Challenge Tour Event 17
Last 16
Thomas Lovely 5-4 Nathan Rafferty
Ted Evetts 5-0 Gavin Smith
Matthew Dennant 5-0 Mike De Decker
Ryan Murray 5-4 Jamie Hughes
Martin Atkins (Wigan) 5-3 Adrian Gray
Andy Boulton 5-2 George Gardner
Cody Harris 5-1 Dave Prins
David Evans 5-3 Peter Mitchell

Quarter-Finals
Thomas Lovely 5-4 Ted Evetts
Ryan Murray 5-1 Matthew Dennant
Andy Boulton 5-4 Martin Atkins (Wigan)
David Evans 5-4 Cody Harris

Semi-Finals
Ryan Murray 5-4 Thomas Lovely
David Evans 5-3 Andy Boulton

Final
David Evans 5-2 Ryan Murray
PDC Unicorn Challenge Tour Event 18
Last 16
Darren Beveridge 5-4 Michael Barnard
Mick Todd 5-1 Matt Clark
David Evans 5-2 Mark Forman
Jonathan Worsley 5-1 Robert Rickwood
Cody Harris 5-3 Jason Wilson
Patrick Lynskey 5-2 Richie Corner
Nathan Rafferty 5-2 Robert Smith
Cameron Menzies 5-1 George Gardner

Quarter-Finals
Darren Beveridge 5-3 Mick Todd
Jonathan Worsley 5-2 David Evans
Cody Harris 5-0 Patrick Lynskey
Nathan Rafferty 5-4 Cameron Menzies

Semi-Finals
Jonathan Worsley 5-4 Darren Beveridge
Cody Harris 5-1 Nathan Rafferty

Final
Jonathan Worsley 5-2 Cody Harris