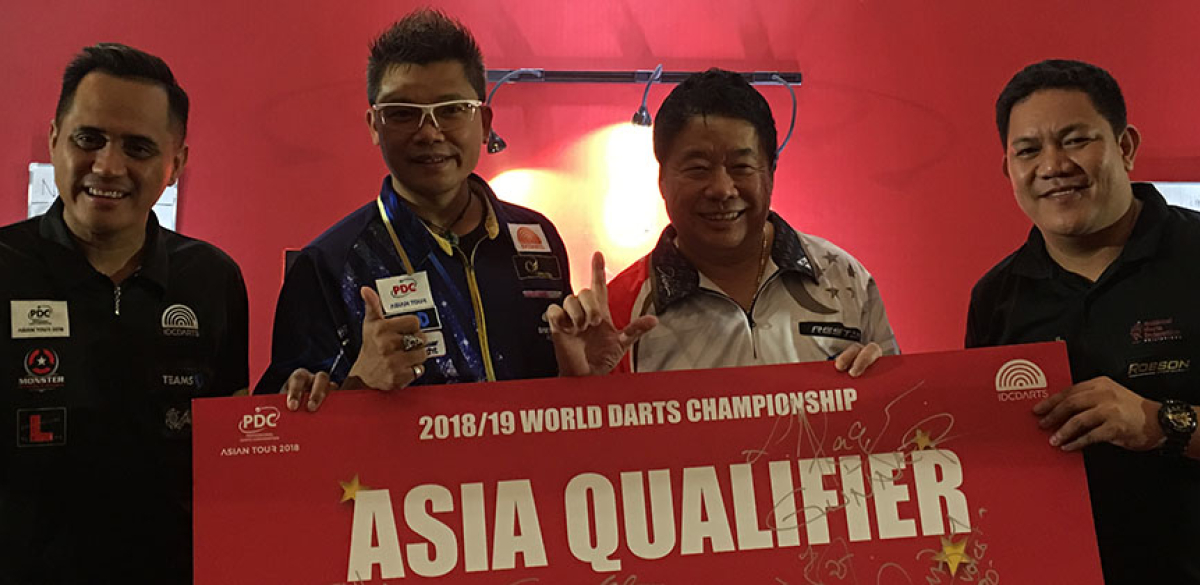 THE dates and venues for the 2019 PDC Asian Tour have been confirmed, with 12 tournaments to be held in next year's $120,000USD circuit.
The PDC Asian Tour was introduced in 2018 to great success as players from across the region competed across six weekends.
Eventual Order of Merit winner Lourence Ilagan won four tournaments during the year to top the rankings, ahead of Seigo Asada, Royden Lam and Noel Malicdem.
Malicdem also landed a nine-dart finish during the year, while that quartet - along with Singapore's Paul Lim - will all compete later in December at the William Hill World Darts Championship.
The 2019 Asian Tour will begin on January 26-27 in Seoul, with the first of six double-header weekends as players compete in tournaments worth $10,000USD per event.
Further weekends will be held in Kobe, Tacloban, Taipei and Hong Kong, with details of the final weekend of the year being finalised.
For further details and entry information, please visit www.pdc-asia.tv.
2019 PDC Asian Tour
Events One & Two
January 26-27, PDK Darts Stadium, Seoul
Events Three & Four
February 16-17, Kobe Sanbo-Hall, Kobe
Events Five & Six
March 30-31, Leyte Academic Center, Pawing, Palo, Leyte
Events Seven & Eight
June 22-23, G Club, Taipei
Events Nine & Ten
July 27-28, Kowloonbay International Trade & Exhibition Centre, Hong Kong
Events 11 & 12
Dates & Venue TBC