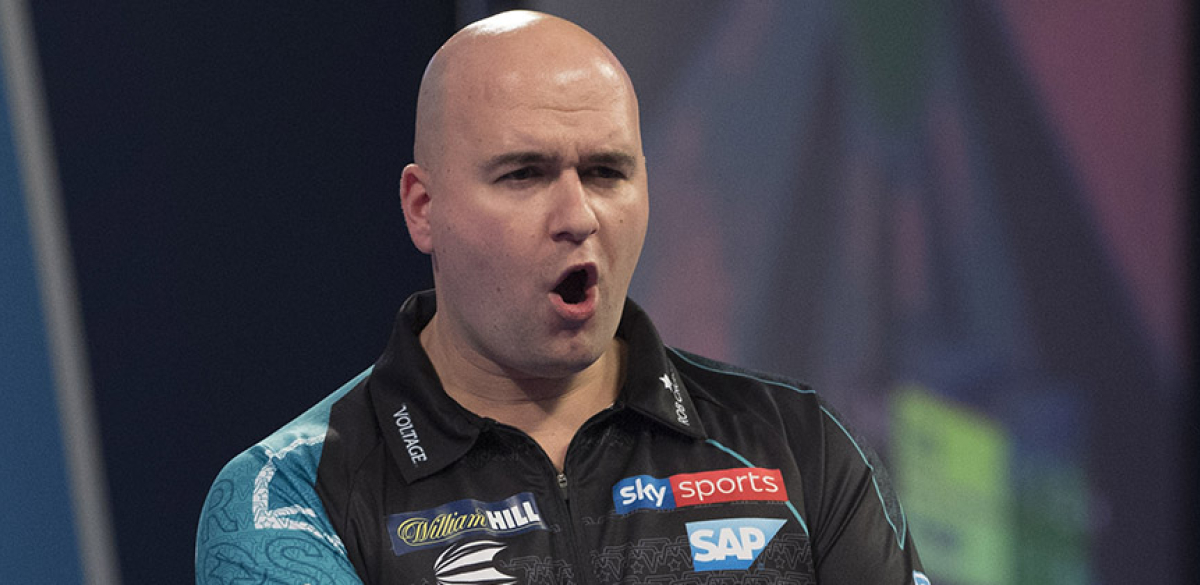 REIGNING William Hill World Champion Rob Cross got his title defence off to winning start in a brilliant match against Jeffrey de Zwaan on Thursday as the 2018/19 tournament began at Alexandra Palace, London.
Day One of the £2.5 million event saw world number two Cross progress to the third round, as Jan Dekker and Cody Harris moved into round two.
Cross defied an average of 106.09 - the second highest losing average in the tournament's history - to seal a 3-1 win against the Dutch youngster, who won the first three legs to take the first set.
Cross, who averaged 102.93, produced crucial set-winning checkouts of 96 and 121 to move ahead before winning the third set 3-1.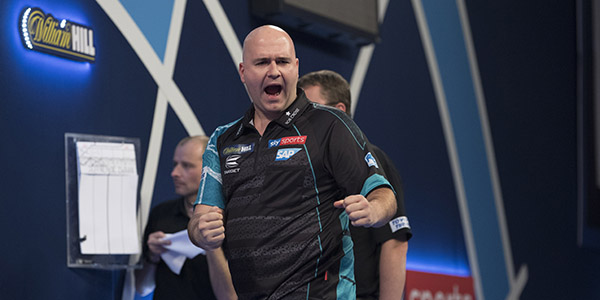 "I thought that my finishing got me through," said Cross, who famously won the Sid Waddell Trophy on his debut in January.
"I think I had been written off on social media but that goes with the territory and Jeffrey was fantastic so I'm really pleased.
"He is one of the best players in the world in my opinion but you can't buy the grit I showed in that match.
"If someone is going to beat me here they are going to have to play really well because I can play better and I believe I can win it again."
World Matchplay semi-finalist De Zwaan had earlier defeated Indian qualifier Nitin Kumar in straight sets in the tournament opener.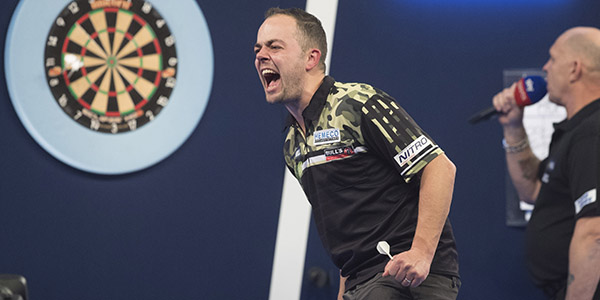 Dekker fought back to defeat Lisa Ashton, who won the first three legs in 42 darts to take the first set.
The Lakeside Women's Champion also hit back from two legs behind to force a deciding leg in set two, but Dekker won what proved to be a pivotal leg as he went on to close out a 3-1 success.
"I had to work really hard for that," said Dekker.
"Lisa played awesome in the first set but I felt a lot better after winning the second set and was very happy to go all the way and win from there.
"There was a lot of media attention around this match, which made it harder so I was very relieved at the end."
Dekker will take on Mervyn King next Thursday in round two.
Ashton, whose average in the first set was over 107, said: "I feel good but also a little bit gutted. I'm pleased with how I played but felt I could have taken a few more chances. I think I've done the Ladies proud." 
New Zealand's Cody Harris sealed his place in the second round after winning a five-set thriller against Martin Schindler.
Harris, who moved over to the UK at the beginning of the year, won the deciding set 3-1 with finishes of 85 and 104 to triumph.
"I'm really happy to get the win," said 33-year-old Harris, a winner on the PDC Unicorn Challenge Tour in 2018.
"I'm over here chasing the dream, while my partner and children are back home in New Zealand and this is all for them.
"Anything is possible. You dream it first and then you achieve it. We all saw that from Rob Cross winning last year."
Harris will face Jamie Lewis, a semi-finalist at Alexandra Palace 12 months ago, in the second round on Friday afternoon. 
The tournament will be broadcast live on the dedicated Sky Sports Darts channel from December 13-January 1 and worldwide through the PDC's international broadcast partners.
2018/2019 William Hill World Darts Championship
Schedule of Play
Thursday December 13 (1900)
Jeffrey de Zwaan 3-0 Nitin Kumar (R1)
Cody Harris 3-2 Martin Schindler (R1)
Jan Dekker 3-1 Lisa Ashton (R1)
Rob Cross 3-1 Jeffrey De Zwaan (R2)
Friday December 14
Afternoon Session (1230)
Michael Barnard v Jose De Sousa (R1)
Alan Tabern v Raymond Smith (R1)
Paul Nicholson v Kevin Burness (R1)
Jamie Lewis v Cody Harris (R2)
Evening Session (1900)
Danny Noppert v Royden Lam (R1)
Simon Stevenson v Ted Evetts (R1)
Chris Dobey v Boris Koltsov (R1)
Gary Anderson v Nicholson/Burness (R2)