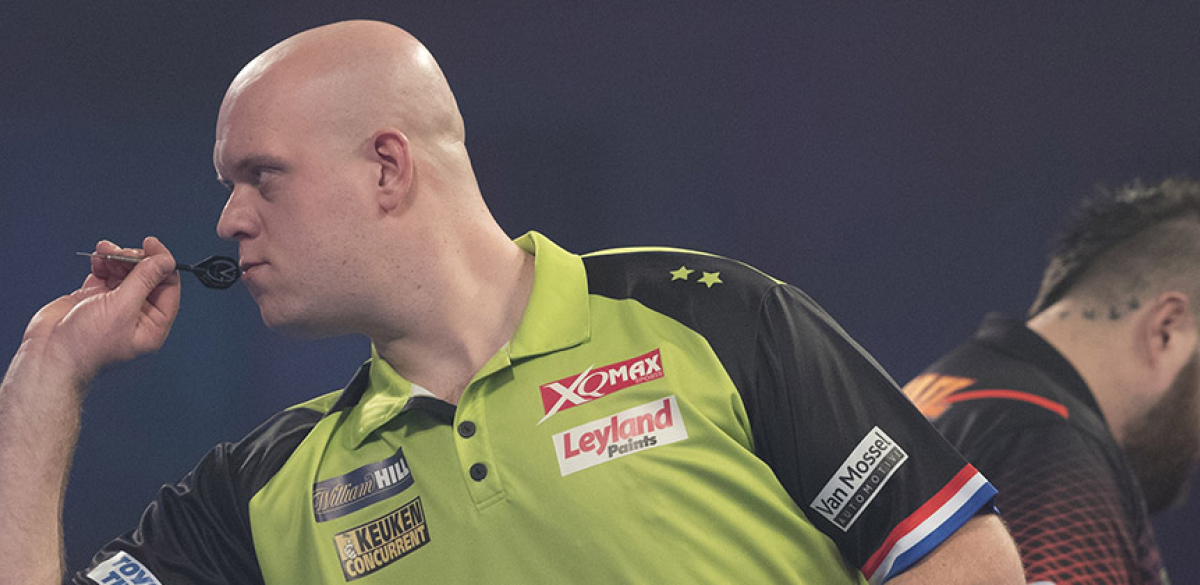 MICHAEL VAN GERWEN lifted the Sid Waddell Trophy for the third time after a dominant final performance against Michael Smith saw the world number one win the William Hill World Championship. 
The Dutchman opened up four-set leads at 4-0 and 6-2 and Smith was unable to find a way back as Van Gerwen completed a 7-3 triumph at Alexandra Palace on New Year's Day. 
Set One (3-2)
Van Gerwen took out a blockbuster 129 finish to make an immediate impact in the final and then doubled his lead on double eight. The Dutchman missed darts to take the set in each of the following two legs, and Smith landed the bullseye to finish 90 and bedded double three to level. Van Gerwen clinched an exciting opening set on double six. 
Set Two (3-1)
Smith missed three darts to win the first leg, allowing Van Gerwen to break by taking out 80. The world number one produced a sublime 126 checkout to hold before Smith took out 86 to halve the deficit. A 68 finish saw Van Gerwen wrap up the set.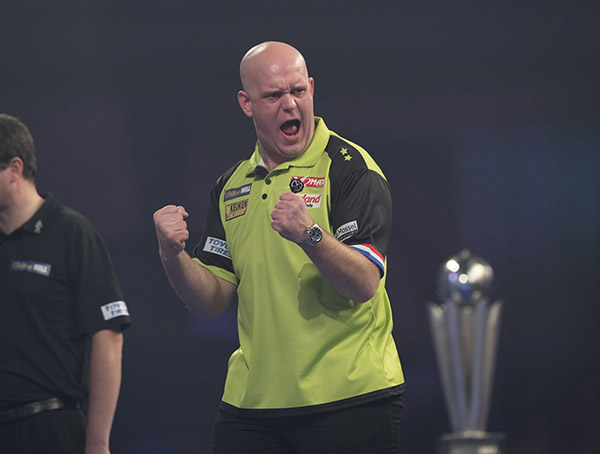 Set Three (3-1)
Van Gerwen again took a 2-0 lead before Smith cleaned up 66 to stay in the set - but a third 180 from the Dutch star helped him complete a set-winning 14-darter.
Set Four (3-2)
Smith hit tops twice for holds of throw as he took a 2-1 lead in the fourth set. Van Gerwen took out 84 on the bull with Smith waiting on a double. Van Gerwen then punished his opponent for missing four darts to win the deciding leg by landing double eight, having missed three set-darts himself.
Set Five (2-3)
An 11-darter put Van Gerwen ahead and he missed the bull for 170 finish to win the set 3-1. Smith levelled and brilliantly took out 124 in the decider with Van Gerwen waiting on a double.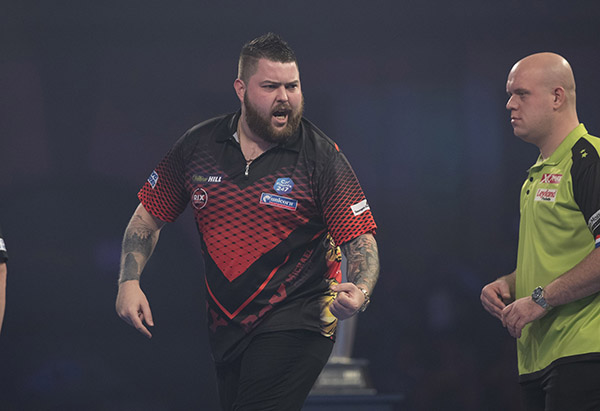 Set Six (0-3)
Smith followed the 124 he took out in the previous set with a 127 finish on the bull, before pinning the smallest target on the board again to add a second 124 checkout. He then took out 70 to complete a whitewash set. 
Set Seven (3-1)
The pair exchanged 180s in the opening leg, which Van Gerwen won on double 16. Smith responded by finishing 66 but a 13-darter saw the Dutchman edge ahead before taking out 112 to restore a three-set lead.
Set Eight (3-2)
Van Gerwen was punished for missing two darts to break in the first leg but twice levelled up to force a decider, in which Smith narrowly missed the bull for a 170 out - and the St Helens ace went on to miss another two darts to win the set and Van Gerwen pinned double eight to move within a set of the title.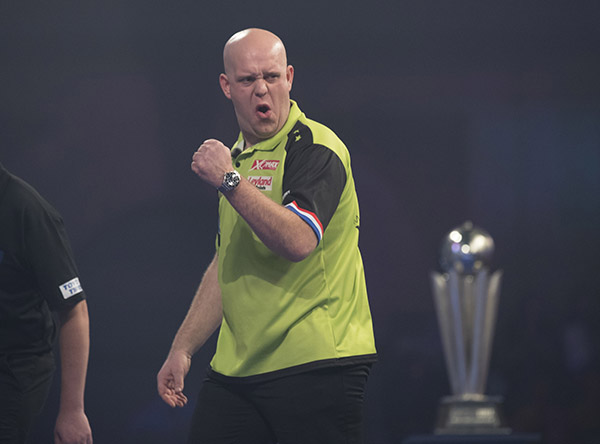 Set Nine (2-3)
Van Gerwen hit a 180 as he took the first leg before Smith levelled. Another maximum helped the Dutchman move to the brink of victory but a crucial 72 checkout from his opponent forced a fifth leg. Smith managed to break by landing double seven. 
Set Ten (3-1)
A 180 in the opening leg availed Smith nothing as Van Gerwen followed a superb 171 set-up shot with a 62 checkout. Smith hit another maximum but missed two darts to level the set before Van Gerwen took out 64 to go ahead. The Dutch ace missed a match-dart and was made to pay when Smith took out 58 - but Van Gerwen found double 16 to win the following leg and his third World Championship title. 
Match Stats
Averages:
Van Gerwen - 102.21
Smith - 95.29

180s:
Van Gerwen - 14
Smith - 13

Highest Finish:
Van Gerwen - 129
Smith - 127

100+ Checkouts:
Van Gerwen - 3
Smith - 3

Finishing:
Van Gerwen - 25/54
Smith - 19/47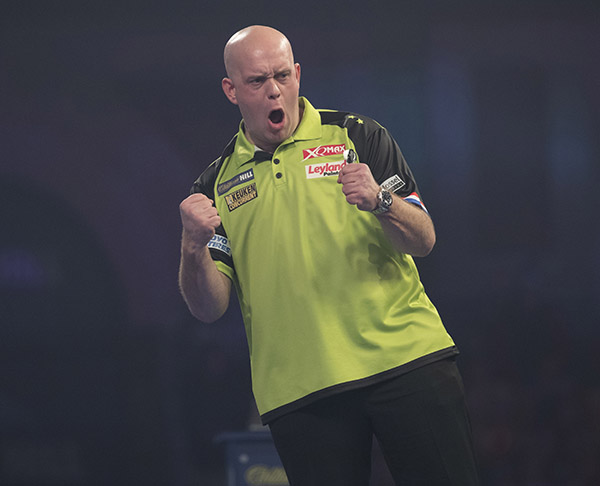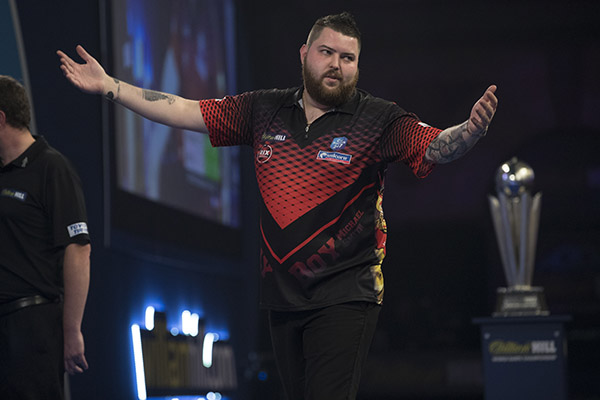 Images: Lawrence Lustig