AHEAD of the 2018/19 William Hill World Darts Championship Final, Christopher Kempf, the statistical analyst of the PDC, takes a look at where the match will be won and lost.
The World Championship final can hinge on a handful of critical legs: what can we expect Michael van Gerwen and Michael Smith to produce under pressure?
The World Championship's set format gives every player the biggest chance they will ever have to earn hundreds of thousands of pounds, rocket up the world rankings list and settle some scores against the top players in the world.
It's not necessary to win more legs than one's opponent (Devon Petersen won 16 of 31 legs in his fourth round duel with Nathan Aspinall, but lost 4-3 in sets) or to out-average them (Kyle Anderson surpassed Aspinall's average by 2.35 points in their third round clash, but was trounced 4-1 in sets) - timing, courage and a little luck are more important than in any other tournament.
This should become especially clear in the final, which pits two remarkably similar players against one another.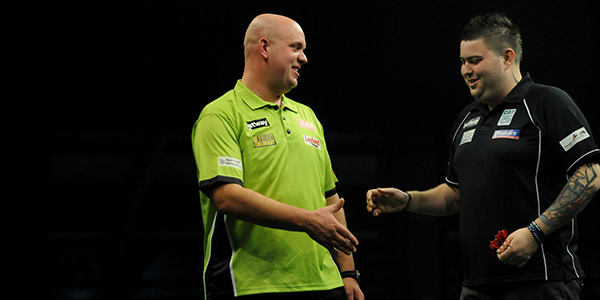 Both Van Gerwen and Smith are extremely rapid throwers who can attain incredible accuracy on the big trebles and maintain that superlative form over many dozens of legs, but both have a mercurial history on the doubles which can render any number of 180s or 140s irrelevant.
Given the small difference in tournament average between Smith (101.19) and van Gerwen (103.72), when the players can throw their best darts at individual points in the match will matter far more than whether one or the other can outperform the other on average in this evening's final.
As both players know from years of set play experience, a player doesn't truly get onto the scoreboard until they win a set.
There is nothing more demoralising than to have two legs' worth of effort wiped off the board by failing to triumph in the fifth leg of the set.
Both players have raised their form at the end of a set in the tournament to date, but MvG saves his best stuff for these situations.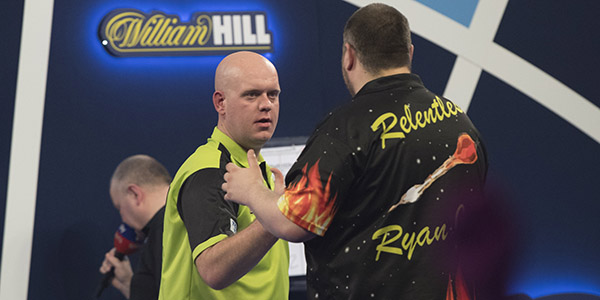 In set-deciding legs, the Dutchman has averaged a whopping 110.87, winning seven out of 11 legs contested and recording at least one visit of 160 or greater in seven of those legs.
Yet this actually represents a decline in form from his most recent major tournament victory - the World Grand Prix - in which Mighty Mike played six fifth legs of sets and won all six of them.
Smith's 103.70 and 50% doubles percentage in these legs is, in its own right, hugely commendable, but if MvG can at all match his previous performances in set-deciding legs with more clutch play in the final, Smith may wind up with little to show for his efforts even if he is otherwise on top form.
How important is it for a player to get underway quickly and win the first set? Very, it seems - a player who wins the first set, regardless of whether he does it against the throw or with, has won the match 72.3% of the time in the 2018/19 World Championship.
Seeing your name on the scoreboard 1-0 ahead seems to provide a larger psychological boost than a numerical one, especially in longer-format matches, as the winning probability of the man taking the first set is greater than what would be expected if the remaining sets of the match were won randomly.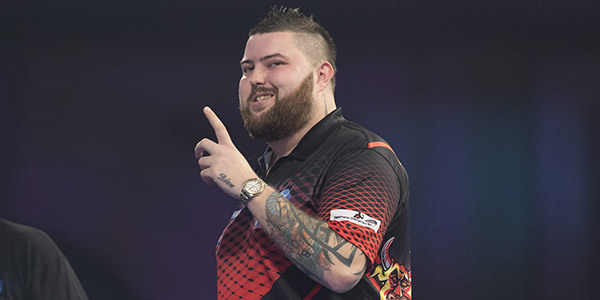 While Smith lost the first set of his clash with John Henderson and endured a tense battle to 2-2 in sets, his Dutch opponent comes into the final having never lost either of the first two sets of his first five matches.
Accordingly, MvG will be a big favourite to take the first set of the final due to his 108.53 average in the first sets of his matches, which dwarfs Smith's 98.32.
Even if the trend continues and Van Gerwen proceeds to take another 2-0 lead in sets in the final, what are the odds that the St Helens star can keep the match close, or even pull off a comeback?
While Van Gerwen has never trailed in sets in the tournament, we can look at the situations in which he has trailed in legs in a set to see that his performance when coming from behind - an unusual situation for the world number one - is slightly below (103.34) his overall average.
On the other hand, Smith's response to dropping the first and third sets to Henderson in the third round was to average a spectacular 108.95 and clean up the match 4-2.
Resilience is everything in set play - the fluctuating number of legs and sets won makes it difficult for any player to accurately assess how far ahead or behind he is in the match.
Even the normal advantage of throwing first in a leg is dramatically reduced; only 53% of sets are won by the player throwing first in the first leg of that set, and both Van Gerwen and Smith perform equally well against throw relative to their overall average.
The only solution, it seems, is to ignore the score and play each leg like the title is on the line.
Follow Christopher Kempf on Twitter through @Ochepedia