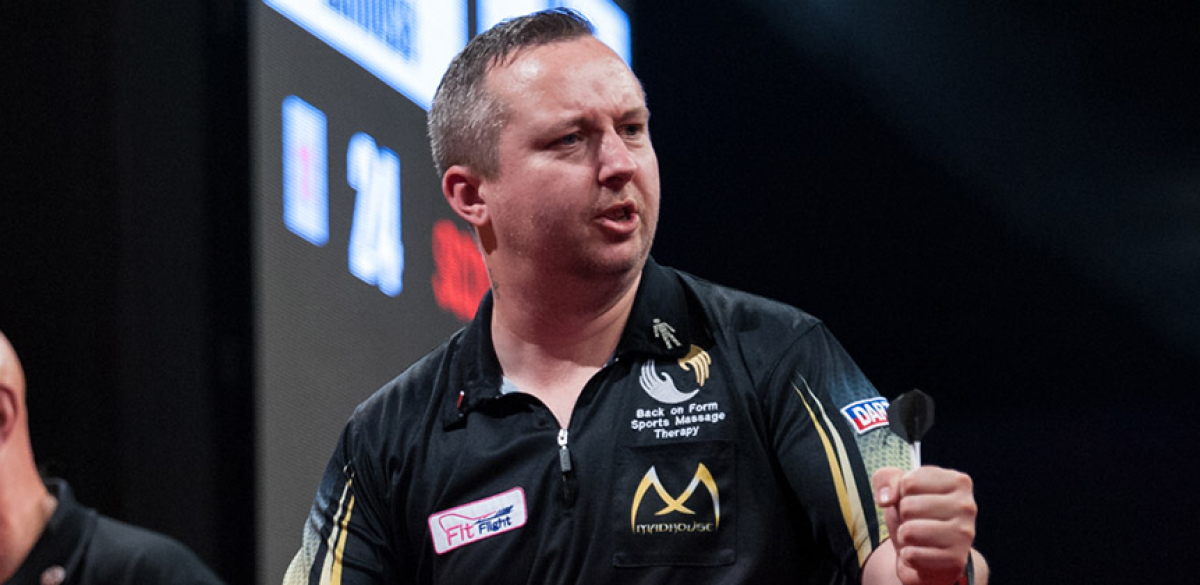 RITCHIE EDHOUSE is the early leader on the Unicorn Challenge Tour Order of Merit following the opening weekend at Wigan's Robin Park Tennis Centre.
Edhouse picked up the second Challenge Tour title of his career at Event Three on Sunday, while also enjoying a run to the quarter-finals of Event One.
The top four places on the Challenge Tour Order of Merit are occupied by Edhouse, Boris Koltsov, Stephen Burton and Shaun Carroll, all of whom were event winners over the opening weekend.
Former UK Open semi-finalist Andrew Gilding is tenth after enjoying runs to the quarter-finals and semi-finals of two tournaments, while former World Championship runner-up Andy Hamilton and Brazilian World Cup star Diogo Portela share 12th place.
The PDC's second-tier tour will see a series of 20 tournaments held during 2019, each offering £10,000 in prize money for PDPA Associate Members who did not win a Tour Card at the 2019 PDC Qualifying Schools.
Following the 20 events, the player who tops the Challenge Tour Order of Merit after all tournaments have been played will book their place at Alexandra Palace for the 2019/20 World Championship.
The top two players on the Order of Merit will secure a two-year PDC Tour Card to compete on the PDC ProTour, while players placed third to eighth will gain free entry to 2020 Qualifying School.
The next PDC Unicorn Challenge Tour weekend will be held on May 11-12 at the Robin Park Tennis Centre in Wigan, as PDPA Associate Members compete across two days.
2019 PDC Unicorn Challenge Tour Schedule
Saturday May 11 - Events Five & Six, Robin Park Tennis Centre, Wigan
Sunday May 12 - Events Seven & Eight, Robin Park Tennis Centre, Wigan
Saturday July 13 - Events Nine & Ten, East of England Arena & Events Centre, Peterborough 
Sunday July 14 - Events 11 & 12, East of England Arena & Events Centre, Peterborough
Saturday August 10 - Events 13 & 14, Wolverhampton
Sunday August 11 - Events 15 & 16, Wolverhampton
Saturday September 28 - Events 17 & 18, Robin Park Tennis Centre, Wigan
Sunday September 29 - Events 19 & 20, Robin Park Tennis Centre, Wigan