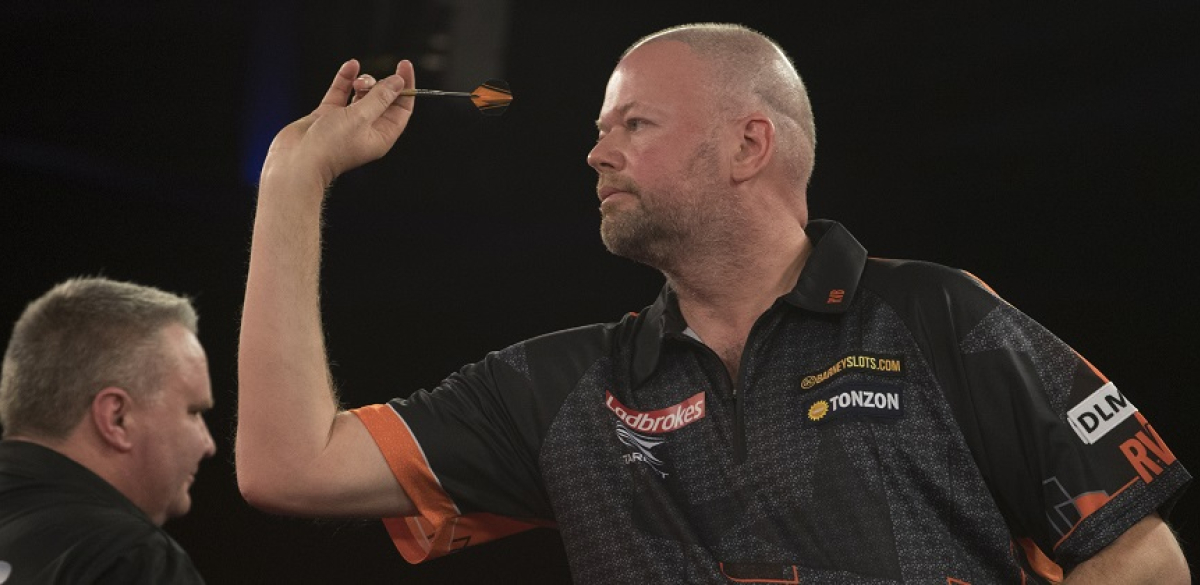 RAYMOND VAN BARNEVELD has issued a defiant statement as he prepares to drop out of the world's top 32 following the Ladbrokes UK Open.
The Dutch star will retire at the end of 2019 and is battling to qualify for the remaining televised tournaments throughout his final year on the circuit.
A fourth round exit to Simon Stevenson in the UK Open on Friday night, coupled with the progression for Dimitri Van den Bergh, Nathan Aspinall and Cristo Reyes, means that Van Barneveld will drop out of the top 32 following the weekend.
That will increase the pressure for Van Barneveld to succeed in Players Championship and European Tour events throughout the remainder of 2019 if he is to make his farewell at the William Hill World Darts Championship.
"I knew that was coming," said Van Barneveld on Twitter. "People writing me off already and that's fine.
"This year would be a marathon not a sprint I knew that at the start. Was hoping for better results but if anyone thinks I am giving up already you better think again."
Van Barneveld also sits at the foot of the Premier League table following four weeks, and he added: "And YES it hurts losing every time but I am trying and I am fighting my own battles. One at a time.
"Didn't play a lot of tournaments 2 years ago so getting some results in at pro tours or euro tours will get me back up hopefully but it will be small steps I realise that."
Van Barneveld's comments are backed up by him only having played in 33 ranked events during the past two years, with the likes of Van den Bergh (73) and Reyes (77) having played on a more frequent basis.
The UK Open is also set to see Alan Norris join Van Barneveld in dropping out of the top 32, having reached the semi-finals in Minehead two years ago only to lose out in the fourth round of this year's event.
Yes people I am out of the top 32 but I knew that was coming. People writing me off already and thats fine. This year would be a marathon not a sprint I knew that at the start. Was hoping for better results but if anyone thinks I am giving up already you better think again ! 1/2

— Raymond v Barneveld (@Raybar180) March 2, 2019
And YES it hurts losing every time but I am trying and I am fighting my own battles. One at a time. Didn't play a lot of tournaments 2 years ago so getting some results in at pro tours or euro tours will get me back up hopefully but it will be small steps I realise that 2/2

— Raymond v Barneveld (@Raybar180) March 2, 2019