Christopher Kempf, the statistical analyst of the PDC, takes a look at player averages so far in 2019.

With six months having elapsed since the beginning of the 2018/19 World Championship, we have seen over four million darts thrown by 2,000 players around the world in PDC and PDC-affiliated events, from which to calculate averages and arrive at an estimate of players' relative quality.
While most of the highest averages over these past six months belong to British and Dutch players, there are many more players ranking more highly in terms of averages than their Order of Merit would suggest, by virtue of the fact that they play regional tours primarily or that they have not yet translated their raw talent into actual victories over traditional professionals.
It should surprise no one that the world number one in terms of average, as well as in terms of ranking, continues to be Michael van Gerwen, as it has been for years now.
But consider how small his lead is over his nearest rivals. With a long-run average of 100.5 (adversely affected by his sub-par performance at the World Cup) the gap in terms of accuracy and scoring production between himself and the world number two Rob Cross has shrunk all year long.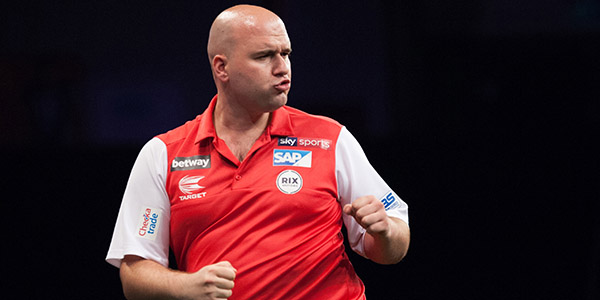 The trouble for Cross is that he has shown a persistent ability to record high averages over all opponents except Van Gerwen, against whom he has won only three of 19 matches in his career.
It is highly unlikely that either player will have their ranking position usurped by the other, or by a lower-ranked player, so commanding is their position at the top.
Nathan Aspinall is the youngest player (27-years-old) to have recorded an average of 95 or above in the first half of the 2019 season, thanks mostly to his high-calibre performances on the PDC Pro Tour rather than to his victory in the 2019 UK Open (where he averaged only 93.67).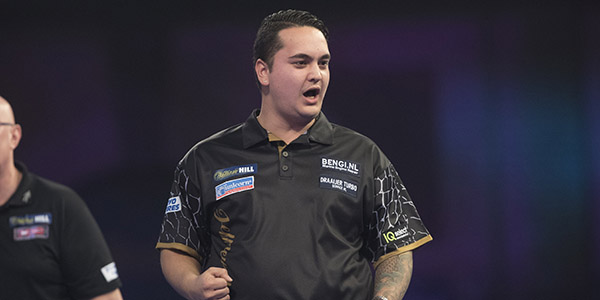 But just below him is 23-year-old Jeffrey de Zwaan, whose standard is all the more impressive when considering both his age and the fact that only two players have thrown more darts and scored more points than he (Michael Smith and Michael van Gerwen) while maintaining a higher average.
Several young players such as De Zwaan (#16), Ted Evetts (#30) and Callan Rydz (#56) would make enormous leaps forward in their rankings if their averages, rather than their earnings in Pro Tour events, were the basis for their Order of Merit position. 
It has also been a promising year for former-BDO players Jamie Hughes, Glen Durrant and Mark McGeeney, who have leapt ahead of many of their PDC rivals to attain average positions #7, #8 and #47 respectively.
While Hughes and McGeeney are not yet in position to qualify for the World Matchplay, Durrant is well on course to appear in Blackpool - a monumental achievement for a player who has barely held a PDC tour card for five months.
If Durrant can continue to maintain his stellar 96.86 average, he may well be considered a favourite to reach the quarter-finals of the tournament in his first entry. 
The established professionals have more reason to be concerned by possible 2020 World Championship qualifiers averaging what they have in the first half of 2019 and causing a surprise elimination before Christmas.
Consider Paul Lim, who averages 90+ primarily on the Asian Tour, or Damon Heta of Australia, averaging 88.72 on the DPA Pro Tour.
With more opportunities to practice and augment their averages, these players from the minor tours are accruing all the experience they will need to cause major damage in the World Series, World Championship and in future World Cups.
Sometimes too much is made of averages recorded in single matches. On the match level, the only important thing is winning, regardless of how many treble 20s you hit or doubles you miss.
However, over the span of months, a player's long-term average begins to have a bearing on whether that player has the potential to hit enough targets to significantly and consistently raise his probability of winning.
As ever, no one has yet surpassed Mighty Mike in this respect, but the evidence suggests that more and more players are drawing closer all the time.
Follow Christopher Kempf on Twitter @Ochepedia