Christopher Kempf, the statistical analyst of the PDC, takes a look at which players are topping the 180 charts so far in 2019.

The idea of hitting 349 180s in competition in the space of six months is almost impossible for the millions of amateur darters to imagine, but that is exactly what Michael Smith has done.
Meanwhile, few players in the history of the sport could imagine hitting one maximum for every three legs played. Dave Chisnall, who does better than that on the regular, has managed 0.344 per leg so far this year.
In the PDC's official and affiliated tours around the globe, players have scored more than 32,000 maxima and nearly 5,000 additional three-treble visits in just the first six months of play.
The top spots in the numerical count of 180s are generally occupied by players with very fast, automatic throwing styles (Smith, Jeffrey de Zwaan, Michael van Gerwen), which only adds to the astonishment of hitting multiple maximums when a player can finish a visit to the board in three seconds or less.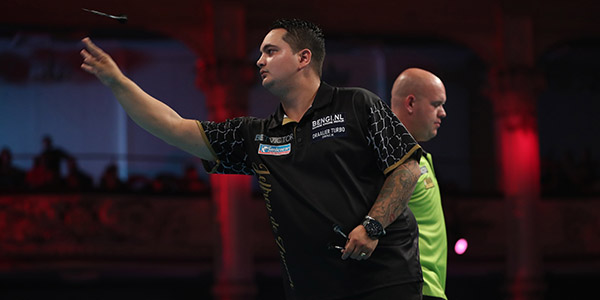 De Zwaan's total is especially notable for the fact that almost all of them have been scored in qualifiers and floor events, as he was eliminated in the early rounds of both the World Championship and the UK Open.
While other young players such as Harry Ward, Luke Humphries and Mike de Decker have attained similar rates of maximum-hittling this year, only De Zwaan has managed to convert his scoring ability into multiple ProTour titles.
While a player like Kyle Anderson has not attained a very high rank in terms of 180s hit (177, 22nd amongst tour card holders), this is purely a consequence of not having played as many legs, or won as many matches, as his rivals.
He is one of only four players on the PDC Pro Tour who throws more than three 180s, on average, for every ten legs played; this familiarity with the treble 20 bed has, however, not yet converted itself into tournament wins (Anderson has reached only one singles semi-final since missing match darts to beat MvG at the 2017 European Championship).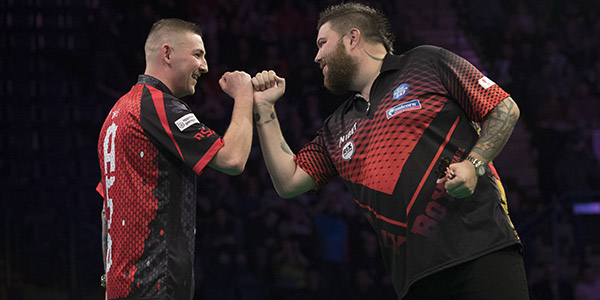 On the other hand, while Nathan Aspinall has thrown 235 180s in 2019 (tenth most in the PDC), he has done so in large part due to winning the UK Open and playing more legs than all but two players (Smith and MvG).
Even though he throws 180s at a much lower rate than other players (0.235 per leg), Aspinall has played enough legs to boost his overall total of maximums. Whether expressed as a numerical total or as a rate, either superlative is impressive, but for different reasons.
Meanwhile, Van Gerwen, by some measures the heaviest scorer and most accurate treble-hitter in the game, has struck nearly 100 fewer maximums than the man he vanquished in the World Championship Final.
He has, however, supplemented this total with an additional 139 scores of 171, 174 and 177, making him, along with Krzysztof Ratajski and Gerwyn Price (notorious hitters of 174s and 177s), by far the most versatile in compiling perfect three-treble visits.
MvG's proficiency on the treble 19s sets him apart from every other player, and this has been a major contributor to his success; if all players were to adopt this strategy and switch as often as Van Gerwen, it would truly revolutionise the game.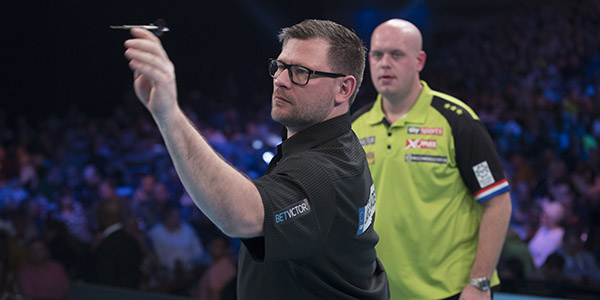 Well below any of these players in terms of 180s per leg is James Wade, who by this statistical measure alone is the least powerful scorer in the Order of Merit top ten.
In 963 legs of darts played by Wade, just 183 180s have been hit by the European Champion, more than 100 fewer than Chisnall's total of 295, achieved in 106 fewer legs than needed by the Machine for his total.
But Wade can attribute his five recent titles, in part, to an exemplary evenness in scoring; his frequency of 140s scored regularly tops the PDC leaderboard.
None of those 140s receive the lavish treatment of the vocal talents of a live referee, but they are just as integral to his success. It matters much less whether a player scores his treble 20s in bunches than how many he hits in the first place!
The professionals who hit more 180s in a handful of months than most amateurs will score in a lifetime of playing darts continue to rack them up not because there is a massive prize associated with a high position, but merely because they have no other choice.
So many matches can hinge on a well-timed 180 that players simply must be in the habit of reeling them off at a moment's notice.
And even then, that is no guarantee of winning a match: Smith, with his PDC-leading total of 349 180s and additional 44 scores of 171-180 since December, has not managed to win a PDC title in the past six months, while William O'Connor, who ranks #55 in totals of 180s, has. There is no doubt which honour any player would rather have.

Follow Christopher Kempf on Twitter @Ochepedia