The Rest of the World Women's Qualifier for the 2019/2020 William Hill World Darts Championship will feature two American women following a ground-breaking knockout in Nashville.
The new North American Women's Dart Association (NAWDA) held a knockout which has secured two places in the Rest of the World Qualifier in Hildesheim, Germany on Saturday November 16.
Chicago's Liz Tynan and San Antonio's Debbie Ivey were the two players to win through the knockout, earning themselves the chance to qualify for an Alexandra Palace place.
Tynan defeated US number one Paula Murphy 4-3 in a dramatic finish to their decider, which saw the Florida ace miss double ten for a 140 finish to allow her rival in to finish 80.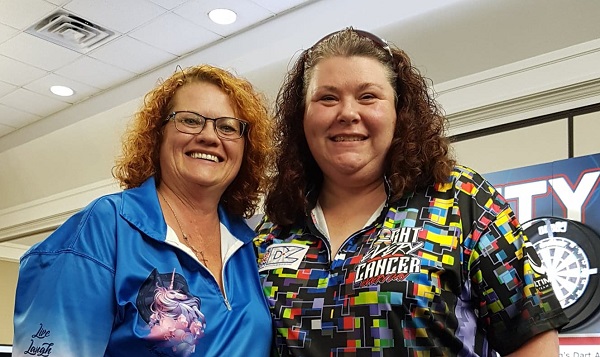 "It means a lot to win the trip to Germany," said Tynan. "I feel so excited for the opportunity to represent North America.
"I have never had a chance to win something like this before. To have the chance to make it to PDC World Championship stage is unbelievable."
US number three Ivey, meanwhile, defeated experienced Brenda Roush in their decider with another 4-3 scoreline.
The NAWDA has been formed by Peter Tilley and Rita Austin Wilkinson with support from Bulls-Eye News Magazine, with the qualifier being held during the recent Nashville Music City Classic events.
Bulls-Eye News publisher Rick Smith said: "We are excited to assist in promoting the women's opportunity here in North America.
"We have a deep talent of women players and will be promoting multiple qualifiers over the next year. We would love to see a North American woman make the PDC's big stage at the World Championship."
The Rest of the World Women's Qualifier will offer one place in the William Hill World Darts Championship, and will be followed on Monday November 25 by the UK & Ireland Women's Qualifier. Click here for entry information.